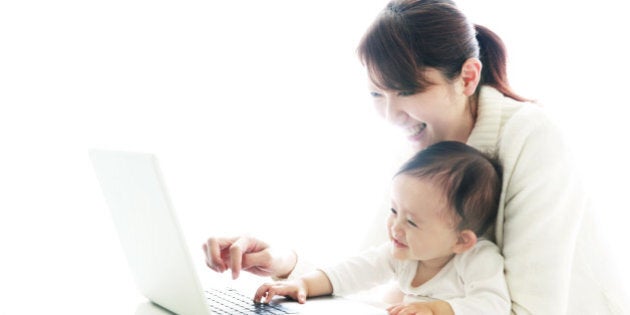 I love reality television. I was an early adopter of The Bachelor, Dragons' Den and Shark Tank -- just to name a few. My absolute favourites have always been the shows that spotlight small businesses. For those new to this genre, budding entrepreneurs present their concepts to a panel of accomplished investors for a chance to land expert partners -- and gain millions of eyeballs in exposure at the same time.
When this entrepreneurial type of entertainment first hit the networks, I was totally hooked. But as the years passed, I had less time to indulge in this guilty pleasure of mine. It almost became forgotten....almost. Enter life with a baby. My new role as a parent has given me the time to reconnect, most noticeably on Friday nights when the little sweetheart goes to sleep. Once a time reserved for restaurants and parties, this primetime slot is now on hold for Shark Tank.
This reunion brought about an interesting discovery. Many of the inventions featured are family focused, unique to the market, and solve problems for parents. It's also a magical experience for viewers to meet the people behind the pitches. As a result, I have been inspired to try many of these items (and in some cases gone to great lengths).
Here are three companies whose baby gear caught my eye and ended up in my online shopping cart because of reality television.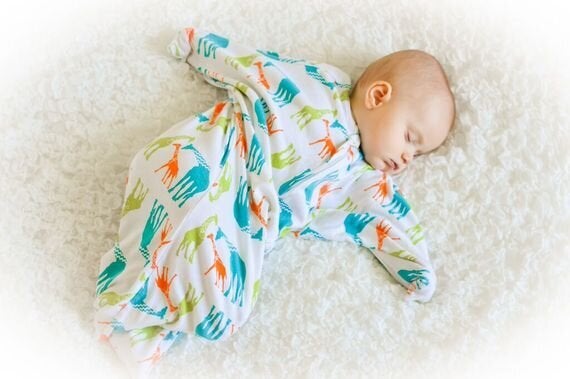 Photo courtesy of Zipadee-Zip
Last year I watched Brett and Stephanie Parker tell investors and TV personalities known as "Sharks" that the most valuable commodity for new parents is sleep. They presented their slumber solution, the Zipadee-Zip, which is a wearable transition baby blanket. I was absolutely frantic to buy it and gain an uninterrupted night of sleep. I was not alone and found it was completely sold out. I literally checked their website daily. Once restocked, my parents sent us three Zipadee-Zips as a holiday gift (we were not taking any chances).
Recently, I reached out to the owner herself Stephanie Parker, and here's what she had to say: "Initially created to help ease the swaddle transition, the Zipadee-Zip has now brought sweet dreams to hundreds of thousands of families world-wide for other fabulous reasons. Even if you have never swaddled your baby, the Zipadee-Zip helps with self-soothing, prevents scratching, aids the transition from the rock and play sleeper to crib and encourages sleep during long car or plane rides!"
Although my family is a test case of one, this transition blanket arrived just in time when our little Houdini was breaking free from his swaddle.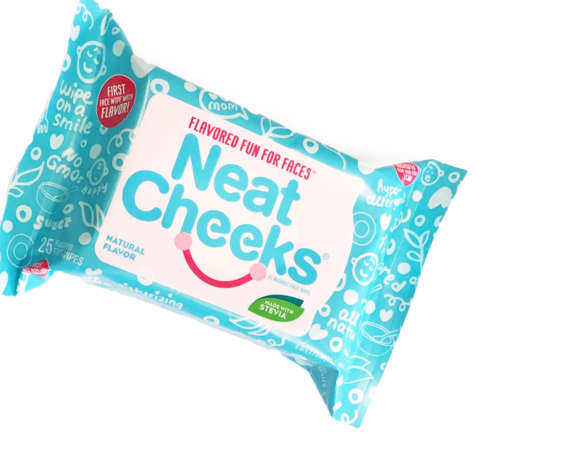 Photo courtesy of Neat Cheeks
This spring on Shark Tank I watched mompreneurs Danielle Stangler and Julia Rossi pitch their flavoured baby wipe invention called Neat Cheeks. These moms have six children between them and understand first-hand the challenge parents face cleaning up messy babies after mealtime. The end result being babies that literally stick their tongues out at clean-up they are so happy. I was so eager to try this product initially not available to Canada, that I had my cousin in NYC ship them to me. Fellow Canadians who do not have nice relatives in the USA are now in luck.
This month I checked in with the Neat Cheeks team and I learned something exciting. They can now be sent to Canada via special order by e-mailing Neat Cheeks directly, or by purchasing on Amazon.com. According to Danielle Stangler, Founder and CEO of Neat Cheeks, "Inspired by happiness, our wipes are naturally sweetened with Stevia extract, have no alcohol or fragrance and are non-gmo. The flavour in our wipes make kids happy and parent's life a little easier!" Personally, I am a lot happier and don't dread the mess as much.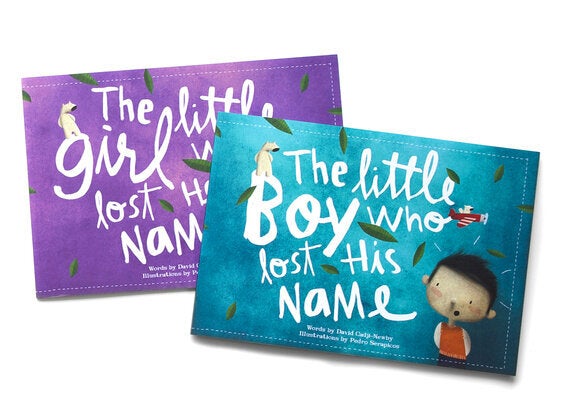 Photo courtesy of Lost My Name
This personalized children's book made its debut on Dragon's Den UK. While I did not watch it on television, I did view it online when it flowed into my Facebook feed. The founders Asi, Tal, Pedro and David are three dads and an uncle who began this as a pet project prior to making their pitch. Working in the education space, I am always on the lookout for books that make learning fun. In The Little Boy Who Lost His Name and The Little Girl Who Lost Her Name, a charming cast of characters take young readers (and the adults who love them) on an adventure to find their very own name.
While the recommended age is 2-6, it's also the perfect welcome gift for newborns. It's a keepsake families will treasure always. As an added bonus, the shipping is free worldwide. When I checked in with the Lost My Name team, they shared that over 600,000 children from around the globe have their very own copy. Asi Sharabi, Co-Founder of Lost My Name said: "The response we get from kids (and their parents) is just amazing; they're astounded that the book's built around their name. That magical 'wow' moment, when they realize their name IS the story, is really rather special." I could not agree more!
While I have presented three unique products that brought my family added happiness, they are just a sampling of the great inventions parents have pitched on reality television around the world. Now all I need is someone to design a better baby bib!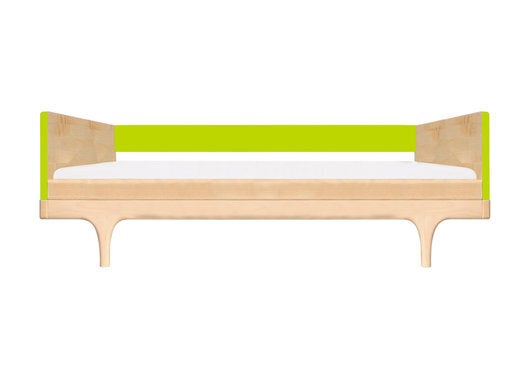 Baby Beds: Moses baskets, cribs, cots & cot beds