My daughter Amanda made a YouTube video five weeks before she took her own life on Oct. 10, 2012. Her video has circled the world and reached approximately 47 million viewers.
When I asked her then why she made a video, she said she wanted to take her own stand, in her own words, to describe what she was struggling with -- the bullying, the cyber-abusive behaviours of others, the exploitation and ultimately, her mental health. She also wanted to share the humiliation she had to endure and, in her own way, was calling out the ones who treated her badly.
The words that she posted on her YouTube are forever etched into my mind:
"I'm struggling to stay in the world, because everything just touches me so deeply. I'm not doing this for attention. I'm doing this to be an inspiration and to show that I can be strong. I did things to myself to make the pain go away, because I would rather hurt myself than someone else. Haters are haters but please don't hate, although I'm sure I'll get them. I hope I can show you guys that everyone has a story and everyone's future will be bright one day, you just gotta pull through. I'm still here aren't I?"
As a parent, there isn't an hour in a day that goes by when I don't think of her. I miss her so deeply. I wish she had talked to me more or that I would have noticed and gone to her. The night before... that day... what did I miss? What could I have done differently?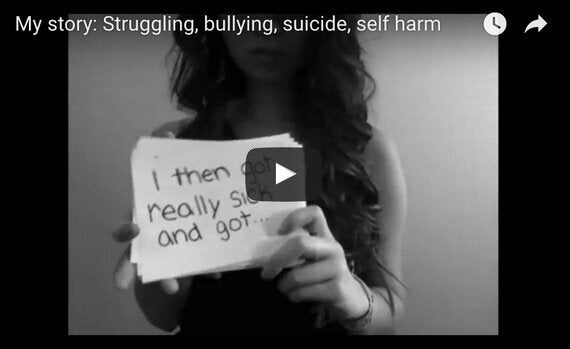 Bullying has become an ongoing topic of many conversations today. Every day our news feeds are filled with articles and media stories from around the world about real-life situations where our young people are both victims and perpetrators.
I am by no way an expert in the field of bullying, but I am a parent who has gone through the experience with my own child. I have seen the way it affected her and then witnessed the decline of her spirited personality because of it.
Everyone has a story. A young person's life evolves both online and offline. What makes a person resort to bullying behaviours? How do we get through to young people to reduce and end bullying? That seems to be the mega-million dollar question. There are so many organizations working on this problem, but are the solutions working? When we talk to kids are they really listening, or are they just rolling their eyes at us when we aren't looking?
Bullying comes in many forms, and in this day and age where technology is seemingly the most important thing in a young person's life (and hands), it has jumped over the fire line. Now we see it extend into a cybersphere that can continue to affect and rampage through a person like a wildfire, out of control.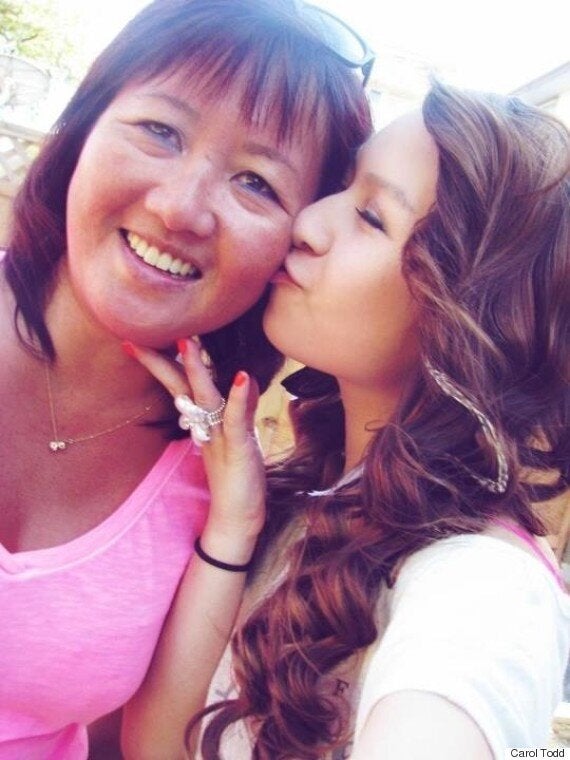 We need to educate and talk with our kids more. They may not listen, but we have to find a way to get to their hearts and soul. We need to suppress our desire to blame, and teach our children how to show respect, kindness and compassion. We need to empower them to make them stronger and more resilient. Victims need to reach out rather than become isolated, sad and depressed.
We have to teach our young people to become the ones who speak out against actions that hurt others and to also be the ones that stand the strongest against the behaviours that are being done to others. What is it that our young people aren't seeing or understanding? And, more importantly, why are they afraid to tell?
The young person's brain doesn't fully develop until they are in their mid-20s, possibly later as studies show that the pendulum is shifting. We have teenagers in their prime wanting others to pay attention to them so badly that they will go to extremes using social media to get likes and follows. Some of this happens with inappropriate actions which they don't realize come with consequences, both to themselves and others.
The most important thing your child needs to know is that they can come to you if they feel uncomfortable with something online.
We must also continue to educate the parents, teachers and adult caregivers. Trust and communication are key elements to reaching the minds of the next generation of adults.
Recently I got to talk to someone who I admired from afar on the Internet. After Amanda died, I found the blog posts written by Sue Scheff and wished I had known more about what actually swirled in a young person's emotional life... the same things that our kids are sharing with others using technology tools. I have gained much wisdom from talking to Sue and many others. I can no longer use what I have learned to help my daughter, but I can certainly be there to help and support others.
It is important to teach our kids when to step back or click out when they are uncomfortable in a situation. Lessons and boundaries need to be set at an early age, so parents must be involved and be comfortable with these conversations about their online world. Similar to having the sex talk, this is a necessary discussion with our children. The most important thing your child needs to know is that they can come to you if they feel uncomfortable with something online -- they need to have the wisdom to click off and turn it off when something doesn't feel right.
Parents need to discuss with their children the apps that they use on their mobile devices. We quickly blame the apps but we must look at the behaviours that stand behind the device. For example, we can't blame a car for mechanical faults when there is an accident... sometimes it is the behaviour behind the wheel that needs to change.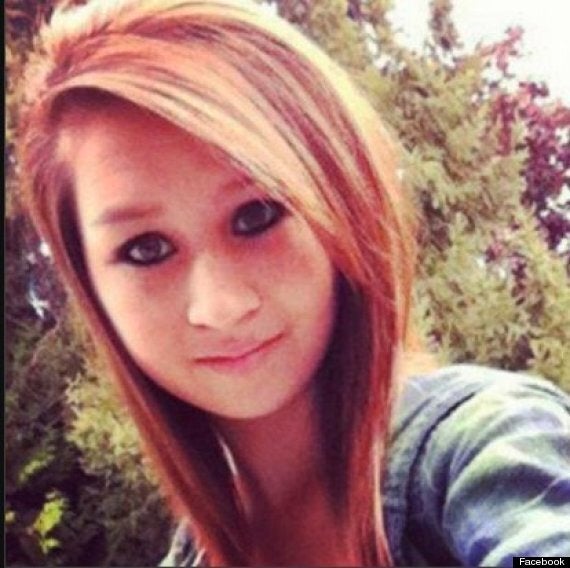 The world needs to stand together as one to make a difference for our children now in the present and into the future. We can do this by educating and empowering children and adults to speak up, reach out, and not be an inactive bystander. We must advocate for change to avoid undue casualties in the face of bullying. As caring communities of parents, youth, families, friends, classmates, coworkers and neighbours, we must stand united to make change happen.
Amanda's Legacy is a continuation of what she would have wanted... a safer world for all. She shared with me that she didn't want others to face what she had to endure. We have kept her wish going by creating this legacy and website at AmandaToddLegacy.org.
Amanda passed away on World Mental Health Day and a campaign, Light Up Purple, was created to bring awareness around mental health each year on October 10, and for me to remember my daughter who I wish everyday was here with me.
If you or someone you know is at risk please contact your nearest Crisis Centre or call Kids Help Phone at 1-800-668-6868 to speak to a counsellor.
Frame Of Mind is a new series inspired by The Maddie Project that focuses on teens and mental health. The series will aim to raise awareness and spark a conversation by speaking directly to teens who are going through a tough time, as well as their families, teachers and community leaders. We want to ensure that teens who are struggling with mental illness get the help, support and compassion they need. If you would like to contribute a blog to this series, please email cablogteam@huffingtonpost.com
Follow HuffPost Canada Blogs on Facebook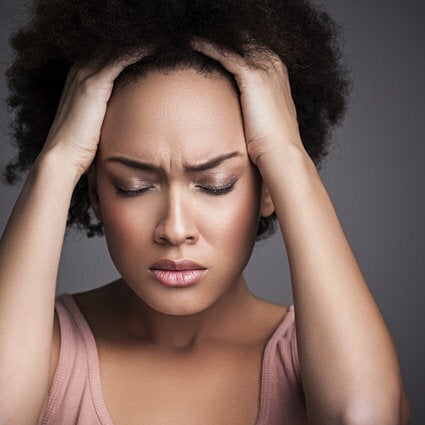 Frame of Mind: Youth Mental Health Issues And Suicide In Canada