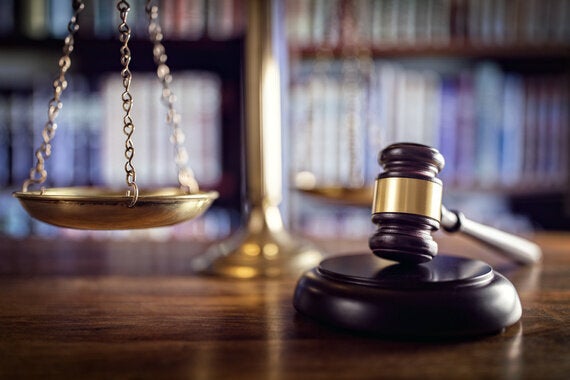 Many people will actually spend more time researching their next smartphone than their legal representative. To some extent, this is understandable. Although information relating to consumer goods and services is readily available online, it is much more difficult to find reliable information relating to professional services.
This is due to the fact that a client typically will not have the legal training necessary to determine whether their lawyer is a skilled practitioner. As a result, they tend to assess their lawyer's legal abilities based on the outcome of their case. For example, if the outcome is positive, a client will tend to believe that his or her lawyer was a skilled practitioner.
On the other hand, if the outcome is negative, the client will tend to believe that his or her lawyer was incompetent. Unfortunately, a successful outcome may occur in spite of the lawyer's skill level, rather than because of it. Similarly, a negative outcome may occur due to the weakness of the underlying case, rather than the lawyer's abilities.
Because it is so difficult for non-lawyers to assess a lawyer's professional abilities, traditional consumer ratings are unreliable. So what's the best strategy for finding a skilled lawyer?
Strategies That Don't Work
Before sharing my recommended strategy for finding a lawyer, I would like to briefly mention some strategies that don't work (at least not very well):
"This Lawyer has the Biggest Ad"
This is typically not true. In fact, in many cases, the opposite is true. The reason is simple -- successful lawyers obtain most of their business through word-of-mouth referrals. As a result, they generally don't need to purchase consumer advertising.
That said, in certain practice areas (for example, plaintiff-side personal injury law), lawyers must advertise extensively. Those lawyers market their professional services directly to individuals who typically don't use lawyers. Consumer advertising is sometimes the only way to reach this type of client.
In summary, the presence (or absence) of extensive consumer advertising does not indicate competence one way or the other.
"This Lawyer Was Quoted In The Media"
You cannot rely on the fact that a lawyer has been quoted in the media to ensure that you have chosen a skilled lawyer. The reality is that the media is often no better at assessing a lawyer's skills than the average consumer.
As a result, lawyers who have poor reputations within the legal community are frequently quoted in the media. This may demonstrate that they are excellent marketers but it does not necessarily prove that they are skilled lawyers.
"This Lawyer Has A High Rating On Yelp (Or Some Other Consumer Rating Site)"
As mentioned above, websites that rate lawyers based on consumer feedback are inherently unreliable. This is because it is too difficult for consumers to accurately assess the skill level of their lawyer, even after the case is finished.
"My Friend Recommended This Lawyer"
Unless your friend is also a lawyer working in the same area of practice, you may not wish to rely on his or her recommendation. Even lawyers themselves sometimes have trouble identifying skilled lawyers practicing in a different area of law or in a different jurisdiction.
"A Lawyer Referral Service Recommended This Lawyer"
Most lawyer referral services are based on paid participation. When a referral service recommends a lawyer for a specific type of case, this does not mean that he or she is best lawyer in that field of law. It simply means that the lawyer has paid to participate and that their name was at the top of the roster when you called.
Many referral services also require their lawyers to offer a free consultation as a condition of participation. Since most experienced lawyers do not need to give away their time for free, these referral services tend to be used by less experienced lawyers who are still trying to develop their practices.
The above comments apply equally to privately-run lawyer referral services and those operated by Law Societies and State Bars.
So what is the best way to find a skilled lawyer? The most reliable way to determine if a lawyer is the best in his or her field is to seek the opinion of one or more lawyers who also practice in the same field. This is actually much easier than it sounds.
There are several legitimate peer-ranked directories that will only list lawyers who have been recognized by their colleagues as being the best in their field. In Canada, one of the most established peer-ranked directories is the Canadian Legal Lexpert Directory. However, there are other legitimate legal directories that also list lawyers based on peer recognition, including Who's Who Legal and Best Lawyers.
Although Martindale Hubbell will include any lawyer in its directory, it also provides lawyer ratings based on peer recognition. It is more common for U.S. lawyers to be ranked in Martindale Hubbell, although many Canadian lawyers have also participated in the peer review process in order to be rated in Martindale Hubbell.
Of course, being listed in one of the above peer-ranked directories is not conclusive proof of a particular lawyer's legal expertise. Similarly, the absence of a particular lawyer's name from one or more of these directories does not necessarily mean that he or she lacks the required skills. However, if a lawyer appears in one (preferably more than one) of these above peer-ranked directories, it at least demonstrates that lawyers who work in the same area of practice consider him or her to be a top practitioner.
While no strategy is foolproof, by referring to these peer-ranked directories, consumers can increase their chances of finding a lawyer who will represent them in a competent and skillful manner.
Follow HuffPost Canada Blogs on Facebook