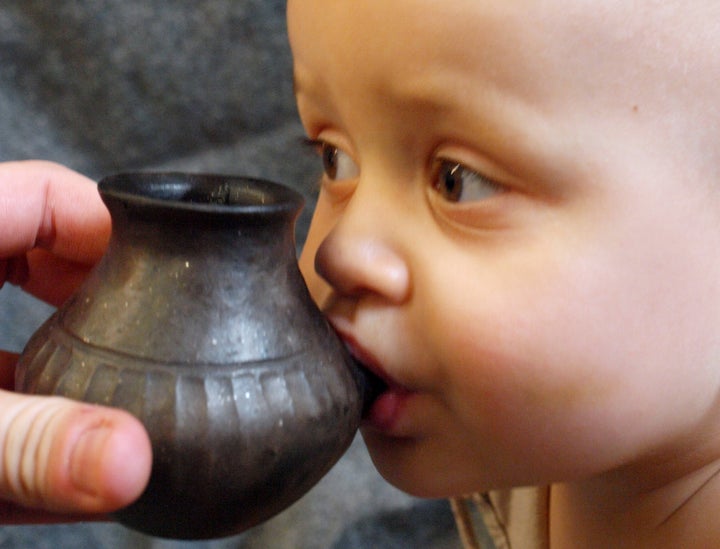 The pressure to breast feed, especially exclusively, is real.
While the world's top health experts recommend exclusive breastfeeding until a child is six months old, with continued breastfeeding to age two and beyond, women's health experts are starting to realize this pressure can be harmful to new moms and can take a toll on their mental health.
Well, here's a fun little nugget about bottle-feeding: it turns out that babies have been using bottles for at least 7,000 years! And scientists think it was partly to let other members of the community feed infants to take some of the pressure off new moms.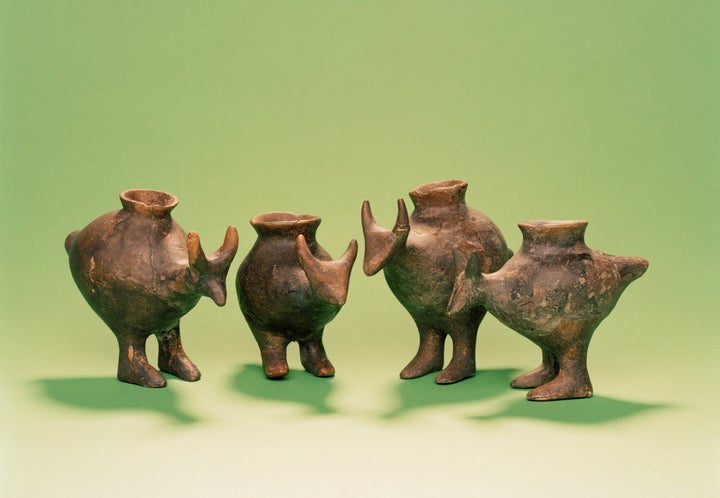 Archaeologists said on Wednesday they confirmed the function of these ceramic objects by finding chemical traces of milk belonging to animals such as cows, sheep and goats in three such items found buried in child graves in Germany. The oldest of the three vessels described in the study was made between 2,800 and 3,200 years ago during the Bronze Age.
Other similar objects dating back as far as about 7,000 years ago during Neolithic times have been found in various other locations, the researchers said.
"Bringing up babies in prehistory was not an easy task. We are interested in researching cultural practices of mothering, which had profound implications for the survival of babies. It is fascinating to be able to see, for the first time, which foods these vessels contained," project partner, Dr. Katharina Rebay-Salisbury from the Institute for Oriental and European Archaeology of the Austrian Academy of Sciences, said in a news release.
"Duties of mothering — amongst which feeding is an important one — can also be undertaken by other members of the community when children are fed with feeding vessels," she told Reuters.
WATCH: Why it's time to let go of mom guilt. Story continues below.
Hmm, those ancient communities were onto something, right?
Breastfeeding is a job
The majority, or 89 per cent, of mothers in Canada breastfed their baby in 2011-2012, Statistics Canada notes, but far fewer, 26 per cent, breastfed exclusively for the full recommended six months.
But the pressure to hit those marks from health-care providers can be "relentless," HuffPost U.S. reported. And they noted there is a connection between breastfeeding challenges and depression and anxiety.
"We need more research on what happens to a person who wants to breastfeed and who can't. What do they feel? Is this a risk factor for postpartum depression?" Ana Diez-Sampedro, a clinical associate professor at the Florida International University Nicole Wertheim College of Nursing & Health Sciences, told HuffPost U.S.
"We think that for mothers, breastfeeding is the best option," she said. "But that's not the case for some mothers."
The pressure can be intense. But sharing the load (not just with feeding) has been proven to help both moms and babies. A recent study found that having supportive mom friends is positively associated with that mom's child's cognitive development. And a 2019 Swedish study showed that when fathers take time off work after their partners give birth, it improves a new mom's physical and mental health.
- With files from Reuters