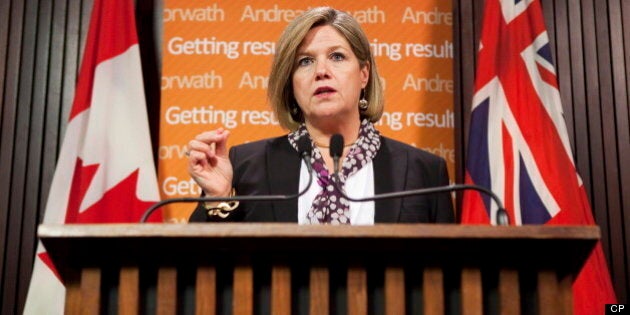 Both The Toronto Sun and Toronto Star reported that during a question and answer session at the PC convention in London this weekend, a delegate told Hudak he calls Horwath the "Great Pumpkin" because her party's colour is orange and he thinks she "put on a little bit of weight."
Richard Brennan of The Star tweeted that the crowd wasn't impressed.
But a Thornhill delegate reportedly told Hudak the insult was an example of a larger image problem that is holding the PCs back.
"That's exactly what we don't need," she said of the Horwath quip. "Right now our image is heartless, business oriented, money first, not caring enough about people."
And it seems Hudak's decision to let the insult stand didn't sit well with a Sun columnist who ran for the Ontario Tories in a 2009 byelection.
On Monday, Sue-Ann Levy wrote that the "misogynistic remark" came after Hudak was asked how the party could be more winnable in the next election.
"Sadly, more people in the audience, many of them packing far too many pounds themselves, laughed than booed," Levy wrote. "Hudak said nothing, which was a statement in itself. But I winced."
This isn't the first time Horwath has been on the receiving end of a cruel remark.
In June, AM640 pundit Lou Schizas called the NDP leader a "whore" on air after she and her party voted to prop up Ontario's minority Liberal government and pass the provincial budget.
But should Hudak really face criticism for how he handled this unexpected moment?
Lisa Kirbie of the Daisy Consulting Group suggested on Twitter Monday he should have renounced the remark.
What do you think? Does this incident say anything about Hudak and the Ontario PCs or is this just a case of one bad apple? Tell us in the comments.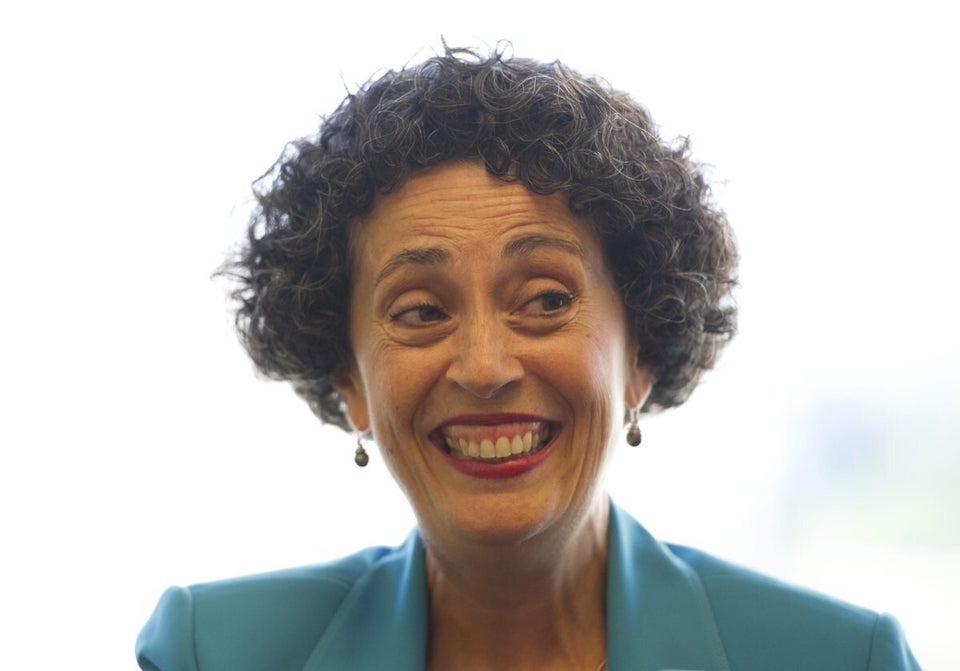 2013 Ontario Sunshine List: Key Names
Popular in the Community