When Andrea Ng was 16, she posted a photo of herself on Facebook after going to a school dance with friends. That common teenage action would turn into two and a half years of cyberbullying that followed Ng to university.
Three years after Ng's original post, someone took the photo from her private Facebook album, Photoshopped a pair of naked breasts in place of her shirt, and circulated the "nude" photo on the social media platform.
The hacker created a fake Facebook profile with Ng's doctored image plastered everywhere, then he or she began adding the Richmond, B.C. teen's relatives and acquaintances as friends.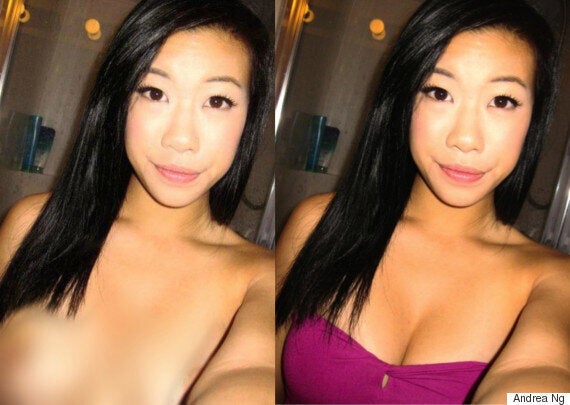 Then 19, Ng called police and filed a report, hoping that they could help her stop the sabotage. Instead, she says she was brushed aside.
"They told me I should just keep reporting the situation [to Facebook] and hope that it goes away," Ng told The Huffington Post B.C. in a phone interview. "So that's what I did, [but] I was frustrated that [the officer] was telling me what to do, instead of helping me."
The cycle of seeing and flagging the Facebook photos continued. A few months later, the fake Facebook page was shut down.
"I was so relieved when it was finally all over," Ng wrote on her blog.
The student moved on with her life, enrolling in the public relations program at Kwantlen Polytechnic University in Richmond. But last February, the stalker came back, posting the fake photo on Tumblr.
The picture was shared over 1,000 times on the popular blogging site. Again, Ng flagged the photo, and the site removed the post — but that still didn't solve the problem.
In April, the cyberbully moved to Twitter to continue the harassment, following Ng's friends, family, and classmates online, and even reaching out to public relations firms that Ng applied to for internships.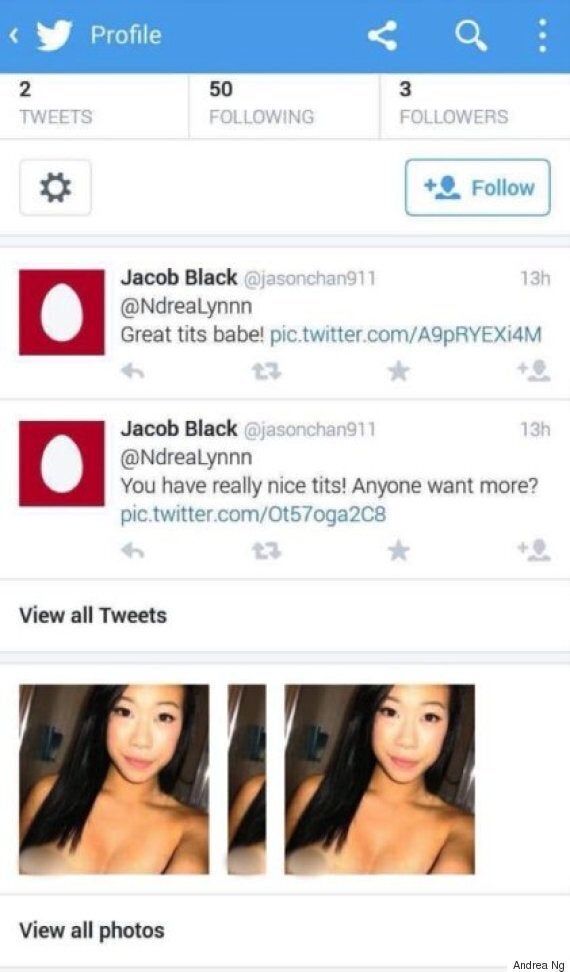 At that point, Ng went back to police for help. She brought up the tragic cyberbullying of Amanda Todd, a Port Coquitlam teen who killed herself in 2012 after being tormented online for months.
In that case, police were able to track a bullying suspect in the Netherlands. A 35-year-old man is awaiting trial there for extortion, luring, criminal harassment, and possession and distribution of child pornography.
Ng said the officer's response to her second complaint was not what she expected.
"[The officer] said, 'I have confidence looking at you that you wouldn't harm yourself' or that 'you wouldn't do something like that to yourself,'" Ng recalls. "She basically told me that she has the resources, but they're not going to put them towards me because they don't feel my case is 'strong' or 'good' enough.
'Not always a criminal offence in Canada'
Richmond RCMP Cpl. Dennis Hwang said police cannot comment on individual cases for privacy reasons. But in general, he said that circulating "intimate images" taken without someone's consent is far different than a case where an image has been digitally altered.
"In one case, it may be a criminal matter and in the other, it may be a civil matter if the image is defamatory," Hwang explained in a statement to HuffPost B.C.
"There have been many celebrities whose faces have been Photoshopped," he continued. "In many of these cases, it was insensitive, brash, and horribly tasteless. However, it is not always a criminal offence in Canada."
Ng said she spent days in bed after meeting with police, feeling as though she'd been pushed aside yet again.
But this month, Ng decided she had enough. She chronicled her entire story on her blog — which triggered emails from other people who have gone through similar experiences.
Now 21, Ng said that's exactly why she's sharing her story.
"There's nothing to be embarrassed about — this person is hiding behind a screen and being a coward. If you don't stand up to that person then you'll just be living in fear," she says. "I just want to say to everyone out there that I've got their back."
Ng said she has a few guesses as to who her hacker is, but doesn't want to say much as she still hopes to track him or her down and press charges.
"At the end of the day… I'm the type of person that I'm not just gonna take that," she said. "I'm not just going to throw this all away."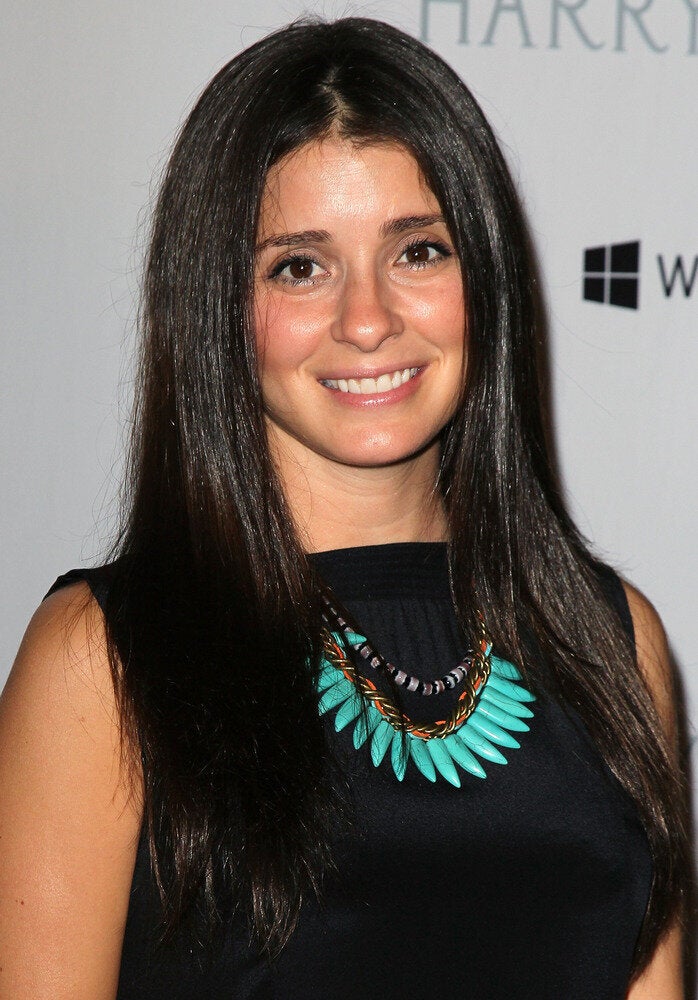 Celebritries With Hacked/Leaked Photos