OTTAWA — The man in charge of ensuring the government's legislation passes without a hitch says he's not certain how Grit MPs will vote on the controversial physician-assisted dying bill.
"In the final analysis, I can't predict how the vote is going to go," Andrew Leslie, the chief government whip, told The Huffington Post Canada on Friday. "I have a very good sense, but for obvious reasons, I'm not going to tell you."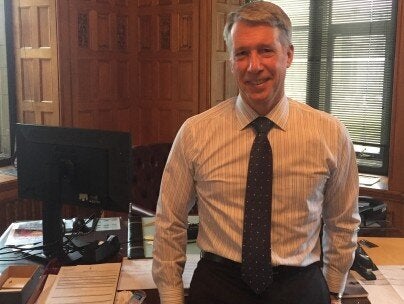 Andrew Leslie, Liberal MP for Orléans. (Photo: Althia Raj/HuffPost Canada)
Leslie, a retired army lieutenant-general who led Canadian troops in Afghanistan and later was chief of the land staff, said the process isn't as nerve-racking as other jobs he's had to do but it has been challenging.
"Nerve-racking is all relative," he said. "But I do want to thank the prime minister for making non-[election]mandate and non-confidence motions free votes because unlike most of my predecessors as whip, my job is now really exciting," he said, with a laugh.
He said he and his staff have held about 1,000 sit-downs with MPs in the past six months, many related to bill C-14, the Liberals' proposed legislation to deal with the Supreme Court's decision on physician-assisted death, he said.
About 15 to 20 people a day come to his corner office, right below the cabinet office in Parliament's Centre Block, he said, with questions about various bills the Liberals are pushing forward or questions about committee work.
"There are a lot of questions because, don't forget, more than 100 of us, actually 150, are all new," he noted.
Whip helps ensure election promises are fulfilled
Leslie's job, and that of his team, he said, is to help the government achieve its mandate. Fulfil its election promises. Pass the cabinet's legislation.
So he nudges. He persuades. He tries to convince. And he listens.
"Someone might come in and say 'I have a problem with bill 'A', and I don't understand issue 'D,' can you explain it to me,' and if I can't explain to their satisfaction, or they are still puzzled or they still have concerns, then I pick up the phone and speak to a technical expert or the minister and I arrange a meeting between the individual and the minister or a member of the minister's staff."
He keeps a copy of the physician-assisted dying bill close at hand, he said, so he can refer to it if an MP comes to him with specific concerns. Nine times out of 10, though an MP will rebuff his offer to talk to bureaucrats or the minister, he said. Instead, they'll want to do their own research. But once in awhile, someone takes him up on his offer.
Next week, C-14 returns to the Commons, practically unscathed from committee study, for a final debate and a vote. If it passes, it then heads off to the Senate for review.
"I do not have the certainty that you see in the films." — Andrew Leslie
Leslie said his job isn't quite what some people might imagine from watching 'House of Cards' or 'The West Wing' on television.
"I do not have the certainty that you see in the films," he said about the numbers game that is often portrayed in American popular culture.
"There is never a discussion about specific numbers between the parties, because that is a card you want to play very close to your chest," Leslie said. "But, in a nutshell, the opposition whips have never misled me. They have never told me something that they haven't followed through on.
"If there has been a glitch on some of the discussions that take place, it's usually because of some other factor that is quite logical that we hadn't considered in our initial discussions, and kinda get shot sideways … and you sort of react. But they would never tell me, they have, you know 21 people [who] are going to vote [with you]."
In the case of C-14, when 20 Conservatives supported sending the bill to committee, Leslie said, all he knew was that there was going to be some support from the Tory side.
Tories, NDP largely oppose the bill
On Friday, the parties faced off in a procedural battle over how long the House would sit next week so that MPs can participate in the debate. The Tories said they were blindsided by a Liberal manoeuvre to have a round-the-clock debate and rejected the idea in favour of a series of sittings until midnight so that more MPs could speak while their constituents were awake and, possibly, listening. As of mid-afternoon, there was still no agreement.
As a group, the Conservatives are mostly opposed, the NDP are also mostly opposed – because they don't think the bill goes far enough – and the Liberals are generally in the middle, he said.
But support among the Grits is far from unanimous.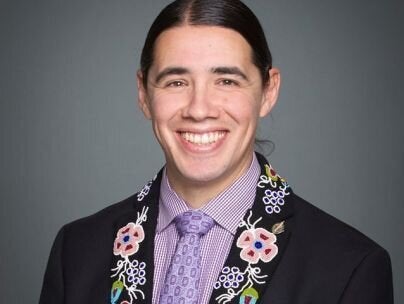 Robert-Falcon Ouellette. (Photo: Facebook)
Winnipeg MP Robert-Falcon Ouellette voted against the bill at second reading — saying he didn't think the legislation should even be considered.
"There is energetic, informed, sometimes passionate debate — amongst the Liberals," Leslie told Huffpost. "It's really cool."
If MPs dissent, Leslie said, he doesn't ask them not to speak with the media.
"We're breaking new ground. And if you muzzle them, the tensions will grow."
Muzzling MPs didn't work so well for Stephen Harper's government, especially towards the end, he noted.
"If we don't actually pass something, then we are into a real grey area after June 6."

— Andrew Leslie
Personally, Leslie said he believes the government's legislation reflects the Liberals' commitment during the campaign — and he hopes MPs realize there are serious consequences if the bill doesn't pass.
"I think this is a really good first start towards a process which is going to have to evolve over time," he said. "Because it is so deeply personal and emotional, the whole idea of a free vote on this issue is a correct one, and you are going to have individuals across the entire political spectrum who are thinking very deeply about it, consulting with their constituents, listening to their peers and colleagues in the House. But as well, we are all bound by the Carter decision …. If we don't actually pass something, then we are into a real grey area after June 6."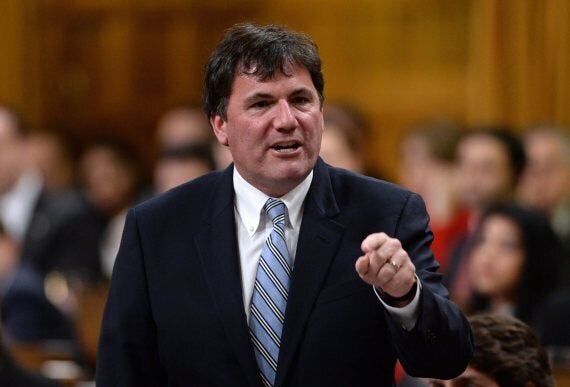 Government House leader Dominic LeBlanc responds to a question in the House of Commons on Jan. 28, 2016. (Photo: Sean Kilpatrick/Canadian Press)
Government House Leader Dominic LeBlanc initially announced, even before the bill was tabled, that the physician-assisted dying bill would be whipped. After what Leslie called "good healthy discussion," the decision was rescinded.
"It's a sign of progress that collectively we said, 'Hmm, let's think this through again.'"
While Leslie and the government are likely to find the support they need next week to send C-14 to the Senate, the result there is far from known.
Will the Senate — where many new independent senators now sit — use C-14 as the first real opportunity to show the culture in the upper chamber has changed, as some senators have privately suggested?
If he's worried, Leslie doesn't show it.
"The Senate will be free to exercise its will, and we will see how it comes out," he said. "Anything is possible.
"I think the senators will do exactly that which they are supposed to do…. There are going to be some interesting discussion, I'm sure they'll have some very good suggestions, or modifications, [but] everyone is very aware of the looming deadline of the sixth of June. That really does focus the mind."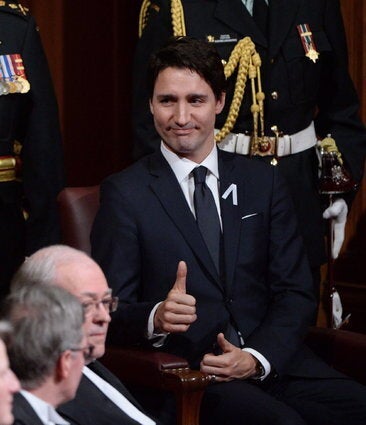 Trudeau's 7 New Senate Appointments