The job that most prepared Andrew Saxton for politics involved bringing people food. And, as it turns out, booze for The Beach Boys.
It makes sense then that the Conservative leadership hopeful strikes an easy rapport with the server at Montecito Restaurant in downtown Toronto who's just informed him there aren't any specials.
"You're supposed to say everything is special," Saxton jokes. One imagines the young man might steal the line.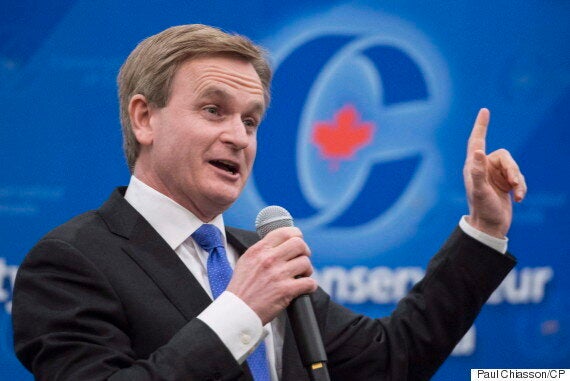 Saxton, 53, is wearing a black suit, white shirt, but no tie. He orders mint tea.
Saxton recounts how he would return to Vancouver each summer from London, Ont., where he studied administrative and commercial studies at Western University, to work at the Granville Island Hotel. It was a "sort of funky, trendy place," he explains, with its fair share of celebrities rolling through.
He started off delivering room service before graduating to the restaurant and bar.
"It taught me how to serve," Saxton says. "It taught me how to deal with different kinds of people. You've got friendly people, unfriendly people. You've got sober people, not sober people," he laughs.
Including, yes, The Beach Boys. Without missing a beat, Saxton shares what he brought the legendary band during his first heady summer at the hotel: five jugs of margaritas, double tequila.
A split household on politics
"Those guys… they liked to party," he says.
The server brings Saxton his tea, saying it's relatively steeped but could use another minute. Saxton hasn't even glanced at the menu yet, so he's urged to try the pizza or a King Cole duck confit wedge salad. Sort of like a Cobb but with duck instead of bacon.
"You know what? I think I'll try that duck," Saxton says after a cursory once-over. "Give it a shot."
The former Vancouver North MP, defeated handily in the last election by Liberal Jonathan Wilkinson, doesn't mention that his father was a founding executive of that hotel and marina at Granville Island. Andrew Saxton Sr., a prominent, self-made real estate developer, has played a part in many top British Columbia businesses.
Saxton's first job — selling worms for 60 cents a dozen at Rainbow Lodge on Alta Lake (now known as Whistler) — also had a family tie. His mother, Joan, owned the fishing lodge and put him to work early.
"I was happy to do it. I love work," he says. "I love getting rewarded for my efforts."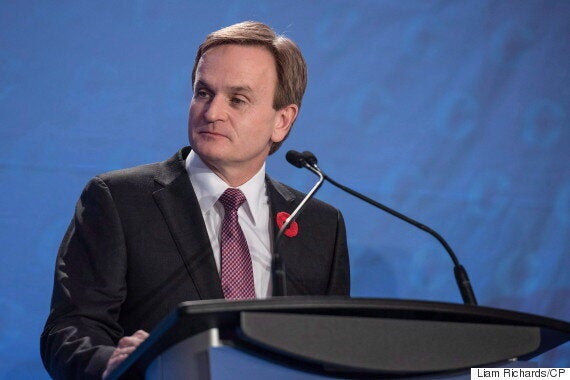 Saxton says he grew up in a "split household" when it came to politics. His dad was a Conservative, while mom ran for a Liberal nomination in the former riding of Coast Chilcotin. She ended up losing by one vote.
Saxton says he was recently cleaning out his mother's basement and found a letter from someone who was there that night and wrote that it was the closest nomination battle he'd seen.
"It was signed James Sinclair. Justin Trudeau's grandfather," Saxton says.
Saxton started out as a Grit and served as a youth delegate in the 1978 Liberal convention where his mother introduced him to Pierre Trudeau. Now he aims to replace the late prime minister's son, the culmination of a rightward tilt by the time he got to university.
"I realized I had more in common with Conservatives than I did with Liberals," he says. "I joined the Conservative Party and I've been Conservative ever since."
Much like the current occupant of the highest elected office in the land, the legacy of Saxton's father looms large. The leadership hopeful says the "Canadian dream" personified by his father is all over his platform.
Saxton's dad came to Canada 'with nothing'
The senior Saxton came to Canada from Hungary as a teen orphan. His father died on the farm when he was a few years old and his mom passed when he was just 14.
"He came here at 17 with nothing, absolutely nothing, except a strong desire to be successful in his new home," Saxton says of his dad.
"He just had himself to survive. And he did much more than survive. He thrived. Against all odds."
Saxton calls his father a mentor and best friend. A remarkable man who started a finance company at age 20 — not even old enough to sign legal papers — because all that business required was a desk, a phone, and a lot of gumption.
With the support of friends, Saxton Sr. co-founded Laurentide Financial Corporation. He'd go on to serve as president of Elite Insurance Company, chair of Grouse Mountain Resorts, and director of the B.C. Television Broadcasting System.
"The reason I talk about this story is because this is the Canadian dream, right? For people to be able to start from nothing … and create opportunities for their kids. That's what people want," he says. "This is why people want to come to Canada."
"This is the Canadian dream, right? For people to be able to start from nothing and create opportunities for their kids. That's what people want."
Saxton was sent to the private and prestigious Upper Canada College in Toronto at age 13, where he lived with 50 others in a boarding house.
"It was a bit of an adjustment but I rather liked it," he says, especially playing hockey on outdoor, flood-lit rinks on many "bloody cold" nights.
It was a competitive academic program, he says. Many who started in Grade 9 didn't make it to graduation, but Saxton says some of his best friends are people he met at UCC.
Leaving home at that tender age didn't really bother him, he says. It ended up being good training for all that was to come.
Saxton got an offer to work for Credit Suisse in Switzerland right out of school but soon learned the bank's training program for university graduates was in French. The 22-year-old promised he'd learn the language in time.
"I went over there five months early and spent five days a week, five hours a day, with homework, in intensive French training," he says. "When I started on day one, I spoke French."
Saxton says he worked at the bank for two years, all day, every day, in French. He recalls with pride the day an American client pulled his boss aside to say that "Andrew's English is really good." That's when he knew he had made it as a French speaker.
His proficiency with the language is an asset in a crowded leadership race with contenders for whom the inability to speak French is seen as an Achilles heel. After an all-French debate in Quebec City in January, language experts for CBC News scored Saxton with letter grades of B, B-, and C.
But Saxton's experience in Switzerland also helped shape a key policy plank that he thinks could bring young Canadians into the Tory tent. Many of the people with whom he worked there — including his two bosses — did not go to university, but rather came up through an apprenticeship program.
Such programs are common starting points for young Swiss in industries such as banking, pharmaceuticals, and insurance. And he believes an "action plan" promoting similar programs in Canada would tackle a youth unemployment rate that is nearly twice the national average.
Saxton says the young Canadians he meets on the campaign trail share common stories about going into university and plunging into debt with no certainty of a job at the end. They "flock" to him, he says, once he starts talking about his "alternative" option.
A Saxton government would incentivize businesses through tax credits and subsidies to train young people — and pay them — as they transition into careers with the companies.
Students will be happy to be paid to learn, he says, but "businesses are happy because they're training the skills necessary for that industry and the government is happy because the private sector is looking after most of the training.
After two years in Switzerland, Saxton transferred to the Credit Suisse office in New York City, right on Wall Street. It was a thrilling time for someone in his mid-20s.
"There's no freer place than New York. You can do anything and anything's possible," Saxton says.
In 1990, he transferred back to a Vancouver branch and ended up staying for four years, eventually running the bank's wealth management business.
Saxton visited his brother-in-law in China with some friends and decided he wanted to stay. He started taking interviews right away and the last one he had before his flight home was with HSBC.
He moved to Hong Kong, followed by Singapore, where he was promoted to senior vice-president for HSBC in private banking at age 33.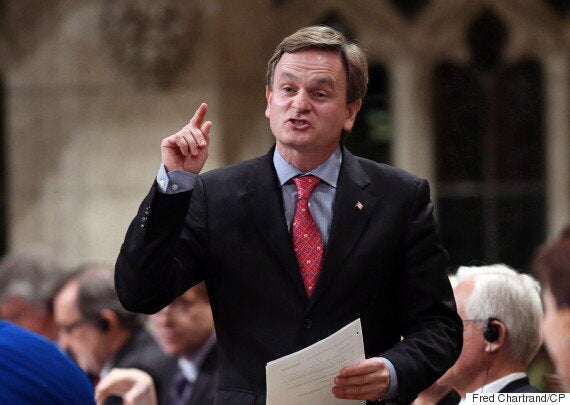 "Singapore is an amazing place, and so is Hong Kong. They have no natural resources. Nothing. They don't even have enough water for themselves yet they have prospered like no other place on Earth," he says.
Living overseas taught Saxton how to think and appreciate other cultures. But by 2003, he decided it was time to go home and reconnect with family.
"I intended to go to Asia for two years and I stayed eight. I was ready to make the move back."
He became CEO of King George Financial Corporation, a real estate investment firm, for more than five years. It's the same company he runs today.
"They kept an office for me," Saxton says. His father is chairman of the firm.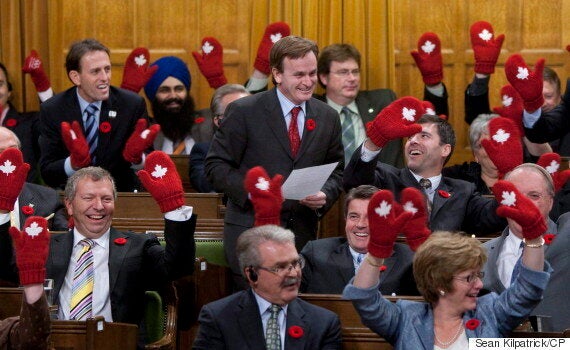 The siren song to politics began with a breakfast with Stephen Harper in 2003, when the then-Canadian Alliance leader was looking for candidates. Saxton wasn't yet ready to make the jump to public life.
By 2006, he was looking to "do something different and something meaningful." Saxton won the nomination battle in his hometown riding on the second ballot, which he says surprised a lot of people.
In 2008, he took out Liberal Don Bell, someone who hadn't lost in 15 different contests — from school board chair to North Vancouver mayor to MP.
"The winds of change were with me," Saxton says.
But those winds can be fickle.
How can someone who lost his seat in a blowout hope to be Conservative leader? It's a question Saxton concedes he's heard many times.
"What happened in the last election was a tidal wave," Saxton says. "It was a red tide that came across the country."
Saxton insists he knows how to win, especially in cities such as Vancouver and Toronto that ended up rejecting his party completely.
"The last election was an anomaly."
At doorsteps, nobody was upset with him or even the policies the Harper government pushed, Saxton says. They weren't mad about Tories balancing the budget or foreign policy, for example.
"They wanted a change in leader. It was a common story. Over and over again."
Story continues after slideshow: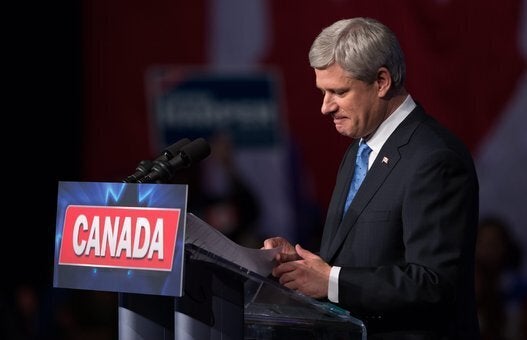 Harper Cabinet Ministers Ousted In 2015
As he carves into that crispy duck, Saxton says political leaders have a best-before date of 10 or 11 years.
"Ten years seems to be the sweet spot," he says.
Asked if the result might have been different had Harper stepped aside sooner, Saxton says there is "no doubt" that they may have. Still, he can't think of a single vote he made as a Tory MP that he would like to have back.
Saxton suggests the big failure in 2015 was that Tories lost sight of a great story to tell — how Canada came out of a recession with a strong economy.
"We needed to do a better job selling hope. We needed to show Canadians that there was a bright future ahead," he says.
"We allowed the Liberals to claim the middle class when in fact, the middle class under the Conservatives was wealthier than any other middle class in the world, for the first time ever."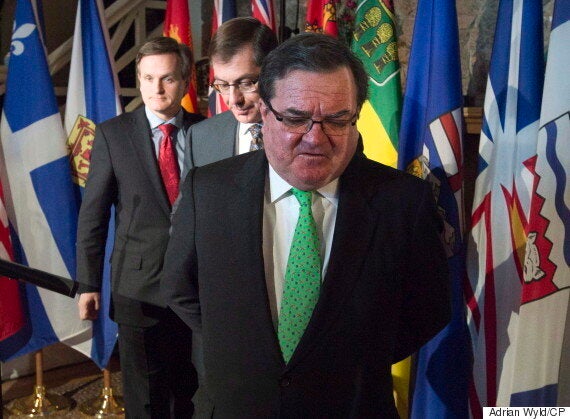 Saxton didn't crack Harper's cabinet during his seven years in Ottawa but served as parliamentary secretary to the Treasury Board president and to two finance ministers — Jim Flaherty and Joe Oliver.
Flaherty, who died in 2014 just weeks after stepping down as finance minister, clearly made an impact on Saxton.
"He put the wheels in motion to balance the budget and then Joe Oliver finished it off," he says. "I think that's really important because the current direction of the Liberal government is to take us deeper and deeper into debt."
While Liberal pledges to spend ended up resonating in 2015, Saxton says the original promise of $10-billion deficits over three years — with a return to balanced budgets — felt "reasonable" to voters.
"I think Canadians were sold a bill of goods," he says. "(Trudeau) had no intention of keeping that promise, just like he had no intention of keeping a lot of the other promises he made.
"He just promised everything to everybody so he could get their support to get in."
Saxton is bullish on balancing the budget, so much so that he has offered a detailed, six-page roadmap to get there within two years.
"Dealing with this debt is the biggest issue facing Canadians today. I call them Trudeau's trillions."
He's worried about interest payments. About a debt load he says might make Canada look like Greece. About supporting health care and other services.
"It's totally irresponsible. We've got to get our fiscal house in order."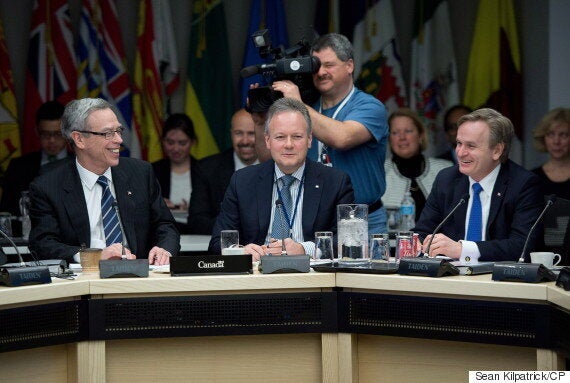 Saxton charges that the other Tory candidates pledging to balance the budget aren't putting their money where their mouths are with detailed plans.
"You can say whatever you want but until you have plan, it doesn't have much substance," he says.
Saxton's plan includes plenty of ideas that could leave him vulnerable for challenges from Liberals or New Democrats, should he win the leadership. He would eliminate bankable sick days for government employees, scale back the mandate of the Canadian Broadcasting Corporation, scrap the Court Challenges Program, and halt payments to a fund helping developing countries fight climate change.
He'd also kill the nickel — much like Flaherty eliminated the penny in 2012 — and replace the $5 bill with a coin. He projects such moves would save the Canadian mint about $100 million a year.
"I looked under every nook and cranny. I shook the bedspread. I looked for ways that I could save money."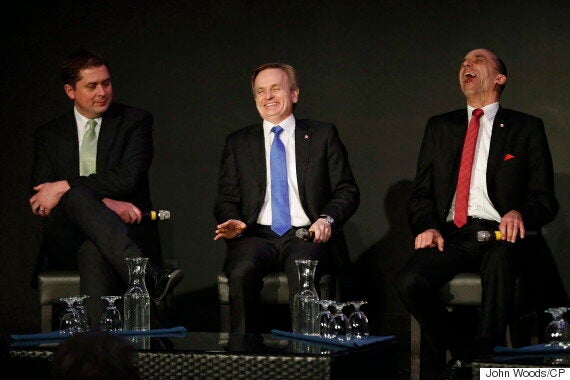 Unlike other contenders, his plan does not include income tax cuts. "I love tax cuts but you've got to balance the budget first," Saxton says.
As he stabs at the salad with his fork, Saxton says he would also return immigration numbers back to 250,000 per year, roughly where they were when Tories were in power.
"We need immigration. We need the right kind of immigration," he says. "And we need the numbers that we can absorb and we can integrate successfully. Everyone that comes here needs to find a home to live in, they need to find a job."
He admits immigration has become a hot topic in the Tory race of late, largely because of rival Kellie Leitch's proposal to screen immigrants for so-called "anti-Canadian values." Saxton says it is too bad that Leitch's proposal has been such a topic of discussion.
"It got her attention but it's totally unworkable," he says. "But you know what? You and I are talking about it right now and that's probably what the whole objective was."
Political experience needed in next leader: Saxton
He suggests another candidate who has in some respects hogged the spotlight — political novice Kevin O'Leary — might find the learning curve too steep. While Saxton seems to understand the appeal of an outsider, he thinks at least some political experience is needed to hit the ground running.
"With me you get the best of both worlds," he says. "Kevin knows the business world but he knows very little about government."
Like most in the race, Saxton is staunchly opposed to the Liberal government's plans to phase in a price on carbon, even if his home province of British Columbia introduced a carbon tax in 2008.
The Liberal plan is not going to lower emissions, he argues.
"It's simply going to shift emissions south of the border to the United States as producers pack up and leave and take thousands of jobs with them."
What's needed is further investment in technology and a harmonized plan with the United States, similar to efforts to tackle acid rain in the 1980s.
But is that really possible with U.S. President Donald Trump, who once tweeted that global warming was a hoax?
"Mr. Trump's going to want to get re-elected. I'm a businessman, he's a businessman. I know how to negotiate with business people," Saxton says. "You look at things from their head. You put yourself in their position."
Saxton says that while every sector should lowering greenhouse gas emissions, he would still champion development of the oilsands.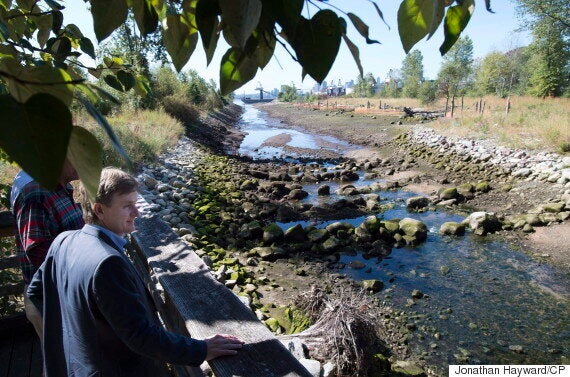 "Other oil-producing countries aren't scaling back, they're not shutting down. Why should we?"
And on pipelines, a hot-button issue in B.C., he says there is no safer way to transfer oil.
"I'm a British Columbian first and foremost and I love the coast," he says.
Saxton says he is convinced he has a path to victory in the Tory race, largely because of a ranked ballot system that will leave room for surprises. He candidly reveals that he probably needs to finish in the top five of the first ballot and grow from there by being the second and third choice of others.
As the server returns to clean up, Saxton asks for more hot water. The conversation shifts back to Trudeau, a man Saxton believes thinks he's "on a movie set."
"This is the real world. This is real people's lives. And you know what? The quality of government matters."
Common sense will beat celebrity in 2019, Saxton argues.
"This is the real world. This is real people's lives. And you know what? The quality of government matters."
But Saxton suggests Tories also need to move away from a harsh and "bullying" image he says was associated with the last government, especially near the end.
"I think we could have been softer. To borrow a phrase, perhaps, we could have been kinder and gentler," he says. "I believe in compassionate conservatism."
He intends to run again, even if he doesn't win the leadership. One gets a sense he misses the House of Commons, even though he's been too busy to watch some of his old colleagues in question period.
Planning for another major life change
When asked about his favourite shows or movies, most are politically-themed, such as "House of Cards" and "Primary Colors." He also loves "Wag The Dog" because his brother, an actor, plays a newscaster in the 1997 black comedy.
But Saxton's bid is not the only major life change. He's also engaged for the first time to Grandy Chu, a fashion designer and music teacher.
Saxton says he came "close a few times" to settling down in the past.
"I've lived in many different places and when you pack up and move as often as I have because of career opportunities… I tended to put my career ahead of starting a family."
Saxton says he has no regrets and big plans for the future.
"I can still have a family," he says with a smile. "God willing."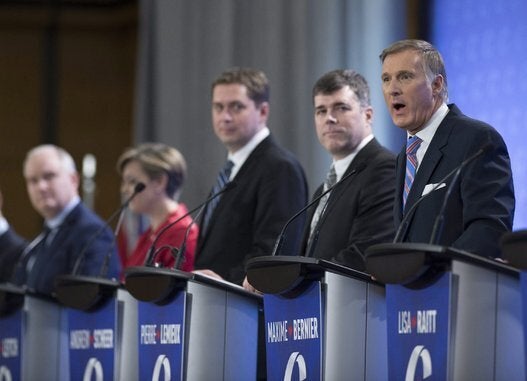 Conservative Leadership Candidates