Conservative leadership candidate Andrew Scheer wants to show Canadians where their gas comes from — by slapping the flags of countries that export oil to Canada on the pump.
In a press release last week, Scheer said if elected prime minister he would "mandate" companies to display the flag of the oil's country of origin. This would allow Canadians to "make the choice to purchase Canadian-sourced, ethically produced oil," he said.
The clip shows six flags on a gas pump: Canada's on the top and those of Saudi Arabia, Algeria, Angola, Azerbaijan and the U.S. at the bottom. Using data from Statistics Canada, Maclean's magazine points out that two of those nations — Angola and Azerbaijan — are not actually in the top five biggest sources of Canada's oil imports.
"Because there is no reliable way to ship Canadian oil to central and Eastern Canada, we spend billions a year importing oil, including from OPEC countries such as Algeria, Saudi Arabia, Nigeria, and Angola," Scheer said in the release.
"These are countries with terrible human rights and environmental records."
Scheer pledged to ensure the Department of National Resources monitors and audits the display of flags at gas pumps.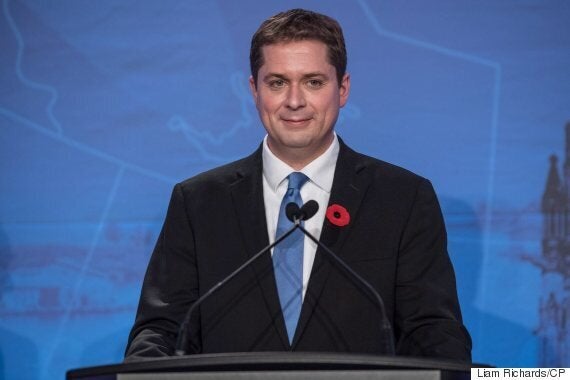 The Tory leadership hopeful's proposal also said that by approving the Energy East pipeline — which would transport Alberta crude to Atlantic Canada and ultimately international markets — Canada could eliminate its dependence on foreign oil entirely.
"Canada is a resource-rich country. Aside from minerals, potash, and lumber, we also have the third-largest oil reserves in the world," Scheer said in his release.
"Because of this, it is so important that we show leadership on market access and responsible resource development to help our economy thrive and keep Canada competitive on the world stage."
Scheer is one of 14 candidates vying to replace interim Conservative leader Rona Ambrose. The party is set to choose its next leader in May.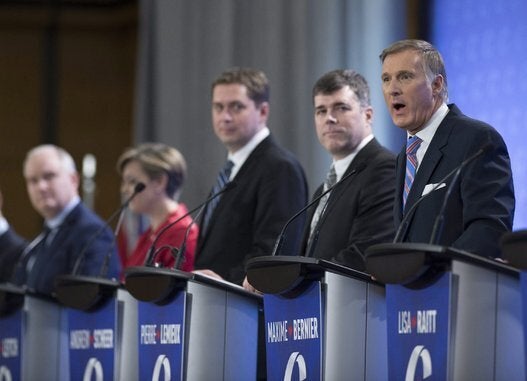 Conservative Leadership Candidates
Popular in the Community