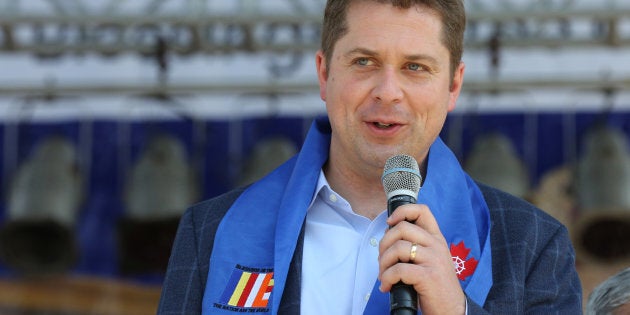 OTTAWA — Conservative Leader Andrew Scheer distanced himself Wednesday from his MP's provocative comments on multiculturalism, saying Maxime Bernier "holds no official role" in caucus and does not speak on behalf of the party "on any issue."
Earlier in the week, Bernier argued Prime Minister Justin Trudeau's support for "more diversity" pushes a "radical multiculturalism" agenda that endangers Canada's identity.
"Personally, I disagree with politicians on the left and the right when they use identity politics to divide Canadians," Sheer said. "I will not engage in this type of politics."
Scheer went on to praise what "waves of immigrants" have brought to Canada, enriching the country's values through "peace, equality, tolerance, freedom and democracy."
"We must all work to ensure that Canada continues to be a place where people from all over the world can come to find a richer, freer more peaceful life," he said.
Scheer's statement came shortly after NDP Leader Jagmeet Singh said he was "deeply disappointed" in the Conservative leader's slow response to Bernier's ongoing tweets, which began Sunday.
Singh, who recently announced his much-anticipated byelection bid in Burnaby South, tweeted that he hoped the Tory leader would do the responsible thing and denounce Bernier's divisive words.
Bernier, who was the runner-up in last year's tight Conservative leadership race, has spent the last week criticizing what he sees as political correctness overreach, calling it a symptom of "extreme multiculturalism."
The Quebec MP's comments were spurred by the prime minister's speech in Toronto last week at the opening of street festival, around the corner from where a gunman killed two and injured 13 people in July.
Trudeau spoke about resilience and repeated the values of multiculturalism, saying differences between people are "never a source of weakness."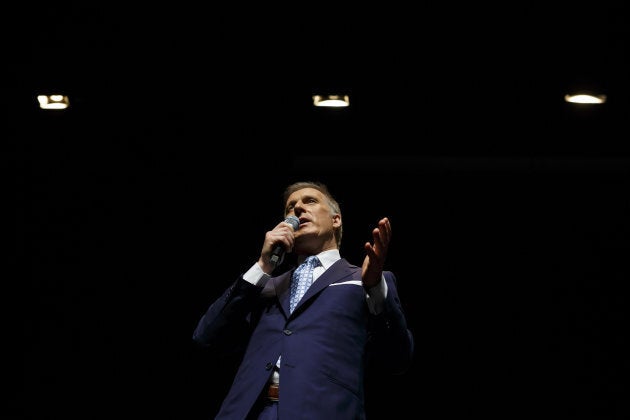 Bernier criticized the prime minister's embrace of multiculturalism and suggested too much of it leads to "cultural balkanisation" which will bring about "distrust, social conflict, and potentially violence, as we are seeing everywhere."
The former leadership candidate has yet to offer a definition for what he calls "extreme multiculturalism." His comments were later used in a Liberal fundraising email that doubled down on Trudeau's message that diversity is Canada's "tremendous strength."
Bernier was removed from Scheer's shadow cabinet earlier this year after breaking a promise to stop promoting his book. The Quebec MP posted an already published chapter on his personal website that took aim against supply management — a view that runs contrary to the official party line.
O'Toole, who called on Bernier to be a team player during the book controversy, responded to the diversity debate with a series of tweets praising the Conservatives' historic role in bolstering Canadian diversity.
Tory MPs Deepak Obhrai and Tony Clement have also denounced Bernier's remarks criticizing diversity.
"Mr. Bernier has latched onto diversity as if it's a threat and that is false," Clement said on Tuesday. "So long as we respect one another in a successful free democratic country, diversity is no threat. And I believe the great majority agree with this."
Bernier's comments riled Liberal MPs, prompting one to urge Scheer on Wednesday to drop the outspoken politician from the Conservative caucus.
Ontario MP Arif Virani's ask — and Bernier's remarks — comes just over a week before the federal Conservatives convene in Halifax for the party's biennial convention.