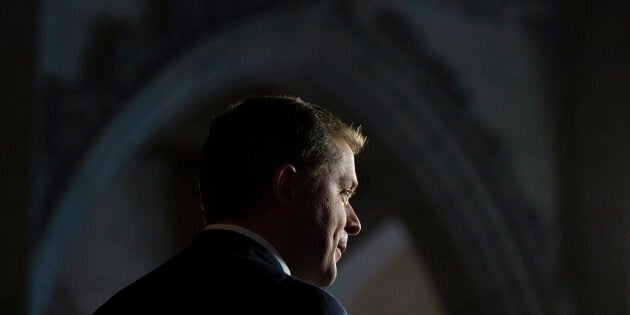 Conservative Leader Andrew Scheer got into a tense exchange with reporters Tuesday when he tried to dodge a question about Canada's arms deal with Saudi Arabia by promoting domestic oil.
At a press conference on Parliament Hill to respond to the Liberal government's carbon tax rebate plan, Scheer was asked if it is time for Canada to cancel the delivery of light armoured vehicles (LAVs) to Saudi Arabia.
The controversial $15-billion contract — signed by the previous Tory government in 2014 and honoured by the Liberals — is under fire following the killing of journalist Jamal Khashoggi, a vocal critic of the kingdom's leadership, in a Saudi consulate in Istanbul.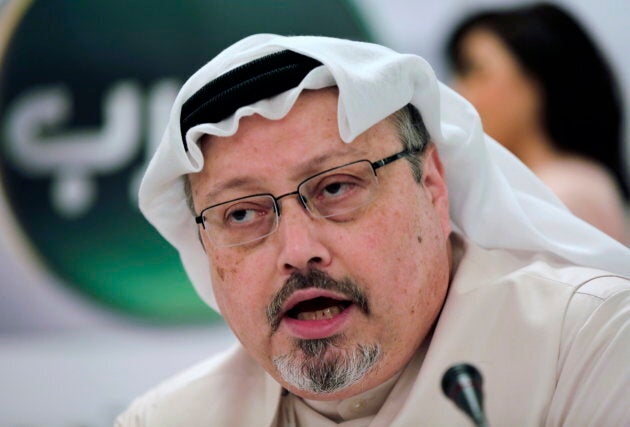 In response, Scheer pivoted to safer ground by promoting Canada's energy independence.
"When we look at the events in the past year, now more than ever Canada has to recognize that we are pumping billions of dollars into the Saudi economy by importing their oil," Scheer said.
"When we talk about what Canada can do to stand up to Saudi Arabia, I believe the most effective way to do that is to get Canada off foreign oil, especially Saudi Arabia's."
Reporters did not think the response sufficiently answered the question about Canada's arms deal with the kingdom.
'Should Canada be selling LAVs to a regime that chops people up in their consulate?'
"Should Canada be selling LAVs to a regime that chops people up in their consulate? It's a real simple question," one asked, referencing how Turkish officials believe Khashoggi was dismembered at the diplomatic outpost.
"This is the time where we do analyze these types of decisions but I also contend that when you have a situation where the Canadian economy... as a country we are pumping billions of dollars into... that makes Saudi Arabia have more resources to purchase these types of things," he said.
Pressed again, Scheer said that cancelling the contract is an option for the government.
"Just as important a question is why we have a situation where we strengthen the Saudi government by buying their oil," he said. "That's why I believe so strongly Canada should be self-sufficient."
"Would you cancel the LAVs? You want to be prime minister, would you cancel the LAVs?" Scheer was asked.
The Tory leader maintained he'd already answered that question, saying this is "the appropriate time for that discussion to be had."
Prime Minister Justin Trudeau told CBC Tuesday that tearing up the deal would cost Canadians $1 billion. A day earlier, the prime minister opened the door to freezing arms exports to Saudi Arabia.
The prime minister said that Saudi explanations for Khashoggi's death lack credibility and demand answers. The kingdom claims the reporter died in a "fistfight."
But Trudeau said the contract for London, Ont.'s General Dynamics Land Systems to manufacture the LAVs is structured in a way that makes it "difficult" to suspend, scrap or talk about openly.
Watch: Trudeau says backing out of the deal won't be easy
"I do not want to leave Canadians holding a billion-dollar bill because we're trying to move forward on doing the right thing,'' he said. "So we're navigating this very carefully.''
Meanwhile, NDP Leader Jagmeet Singh has come out to say that he'd scrap the deal as prime minister. Singh told CTV News that, even before the Khashoggi case, there was enough evidence of human rights violations in Saudi Arabia to stop Canada from giving them arms.
"We cannot stand idly by, or worse, profit from the atrocities of this regime," Singh tweeted over the weekend.
With files from The Canadian Press