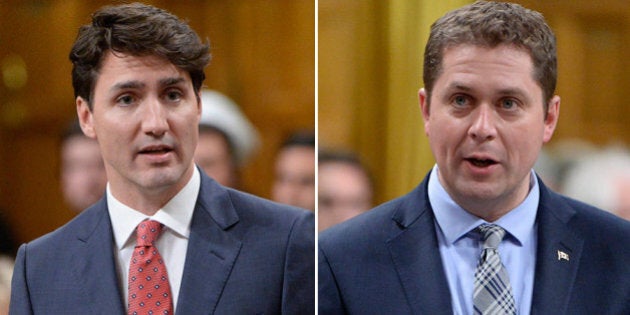 Conservative Leader Andrew Scheer used Prime Minister Justin Trudeau's recent appearance on a popular U.S. morning talk show as political ammunition on Tuesday.
Scheer rose in the House of Commons during question period to point out comments Trudeau made on "Live with Kelly and Ryan" in Niagara Falls, Ont. on Monday about security and the fight against terrorism.
"Yesterday the prime minister articulated his sophisticated thoughts on the threats of global terrorism. He told Americans that it was super important to invest in investigative national security stuff," Scheer said, as some Tory MPs started shaking their heads and laughing.
"He then described the impact of violent acts of terror, saying Canadians are able to respond to 'bad things happening' without 'falling into a bad space.'"
"After abandoning our fight against ISIS and cutting our armed forces, can the prime minister tell Canadians what kind of stuff he's investing in and how he plans to keep those positive vibes coming to keep us out of a bad space?"
Trudeau rose to repeat the message he expressed during the interview with Kelly Ripa and Ryan Seacrest, mainly that Canadians expect him to strike a balance between security and defending their rights.
"I'm glad the leader of the opposition's new duties haven't kept him from his daytime TV watching."

— Prime Minister Justin Trudeau
Before he did that, however, he lobbed a zinger right back at Scheer.
"I'm glad the leader of the Opposition's new duties haven't kept him from his daytime TV watching," Trudeau said, as Liberal MPs started laughing. (It was a genuine desk-slapper for Adam Vaughan.)
Question period's classic soundtrack of heckles and murmurs kicked in during Trudeau's statement, leading House Speaker Geoff Regan to call for some order. He said he realized some members were in a "party mood."
Scheer didn't let Trudeau get the last laugh. The Tory leader rose to say that the TV interview was "the only place" he could find Trudeau after a week of not seeing him in question period.
Scheer won the Conservative leadership race in late May but only had his first exchange with the PM in the House on Monday.
Trudeau's sitdown with Ripa and Seacrest was a mostly fluffy conversation that touched on Trudeau's choice of socks and occasional disregard for shirts. The chat did veer into the serious, however, when the PM noted how he disagreed with U.S. President Donald Trump on the environment.
With files from Ryan Maloney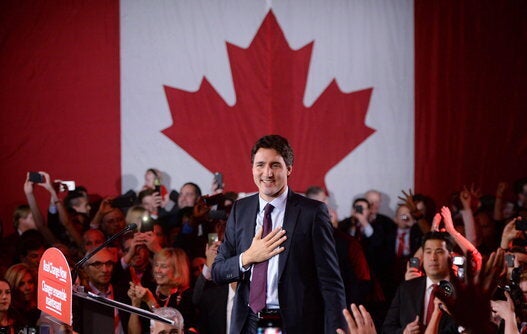 Trudeau Government's Broken Promises (So Far)