So THAT'S what 2,660 miles of selfies looks like. (Which is, of course, 4,281 kilometres, for us here in Canada.)
So he decided to take a photo of himself after nearly every mile he trekked.
The trail — which stretches from the Mexico-U.S. border all the way up to Manning Provincial Park in B.C. — took Davidhazy five months to complete in 2013. In the process, he also lost 50 pounds.
The resulting timelapse video captures a pretty amazing transformation. (Watch above.)
"Taking a photo of myself every mile wasn't about the vanity, but rather a way for me to fully commit to the whole hike," Davidhazy wrote on his website. "If I were to skip ahead, everyone else would know it."
During his journey, Davidhazy ran into all kinds of wildlife, from bears and wolverines to rattlesnakes and scorpions. He also hiked through mountains in temperatures upwards of 40 degrees Celsius, and burned through five pairs of shoes.
Story continues after slideshow: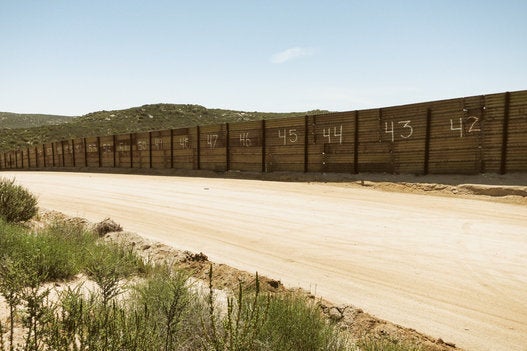 Hiking The Pacific Crest Trail — Andy Davidhazy
Davidhazy, who lives in Austin, Texas, says he did it for the challenge — and loved it.
"I never imagined that doing something to seemingly pointless could have such a profound impact on my life," he wrote.
Watch Davidhazy talk about tackling the trail:


Popular in the Community