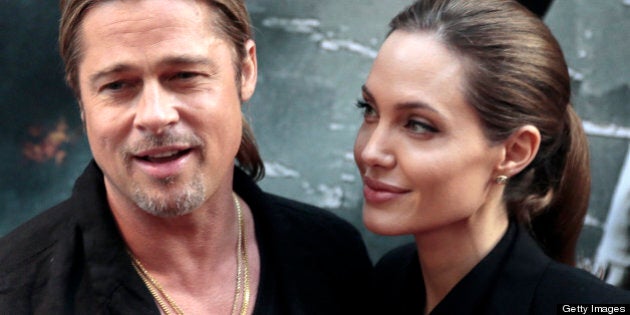 Angelina Jolie and Brad Pitt have been together for so long that they're now dressing alike.
La Jolie, who made her first red carpet appearance since announcing she underwent a double mastectomy at the "World War Z" London premiere on Sunday, ditched the sexy cutout frock she wore on the weekend and opted for tailored trousers, a sheer blouse and a blazer. Fiancé Pitt wore an almost identical outfit but decided to wear movie star cool shades while Angie let us gaze on her famous green eyes.
We want to tell the "Lara Croft" star to let down her hair à la Rapunzel. Shows us your brunette locks, Angie! As for Brad, it's time for Jennifer Aniston's ex to cut his blond coif. The "Fight Club" hottie looked good with long locks in the 1994 film "Legends of the Fall," but it's time to catch up to 2013. Perhaps sons Maddox or Pax could teach their hot dad about the latest hair trends for men.
Do you think couples should match?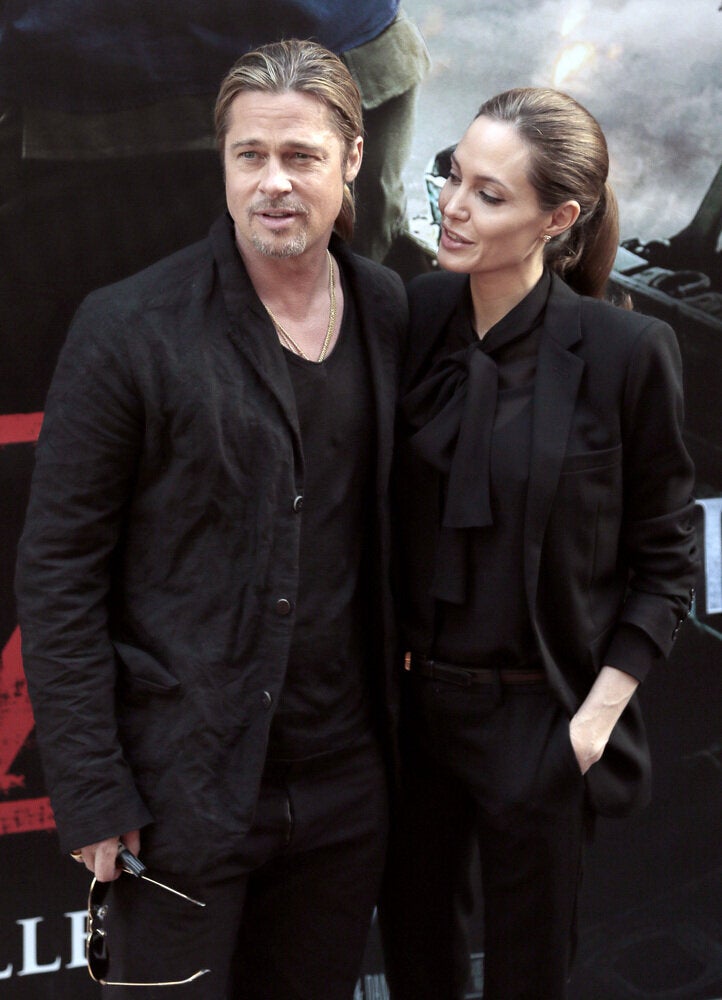 Angelina Jolie At The 'Word War Z' Premiere