During a weekend trip to Cambodia, the 41-year-old actress appeared on BBC News with her six kids and showed them how to cook up scorpions, tarantulas and other bugs.
"You start with crickets and a beer, and then you kind of move up to tarantulas," Jolie is heard saying in the BBC clip.
In the video, eight-year-old twins Vivienne and Knox are seen removing the fangs of a tarantula before their mom fries them up.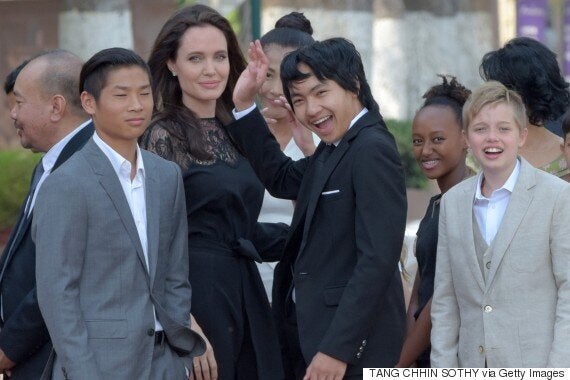 Angelina Jolie and her children (left to right): Pax, Maddox, Zahara and Shiloh.
At the premiere on Saturday, Jolie also mentioned her personal connection to the country. "Without Cambodia I may never have become a mother," she said. "Part of my heart is and will always be in this country. And part of this country is always with me: Maddox."
Maddox, who was the actress' first child, was born in Cambodia. Jolie adopted him from the country in 2002.
"My focus is my children, our children," she said. "We are and forever will be a family and so that is how I am coping. I am coping with finding a way through to make sure that this somehow makes us stronger and closer."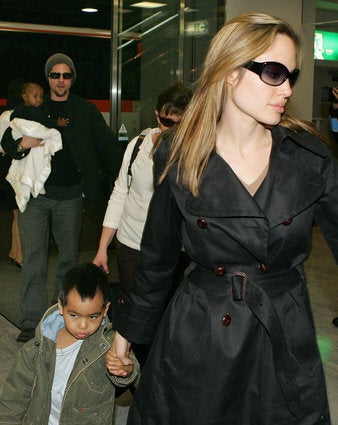 Brad Pitt And Angelina Jolie: Their Romance In Pictures