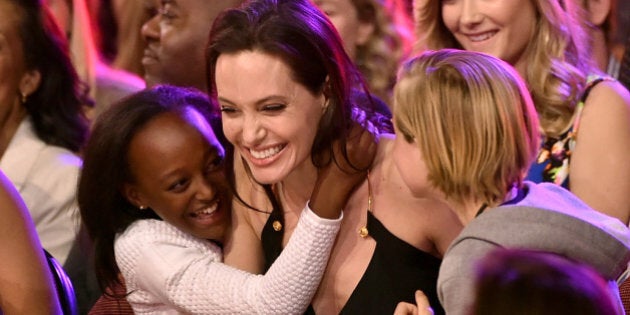 Like mother, like daughter.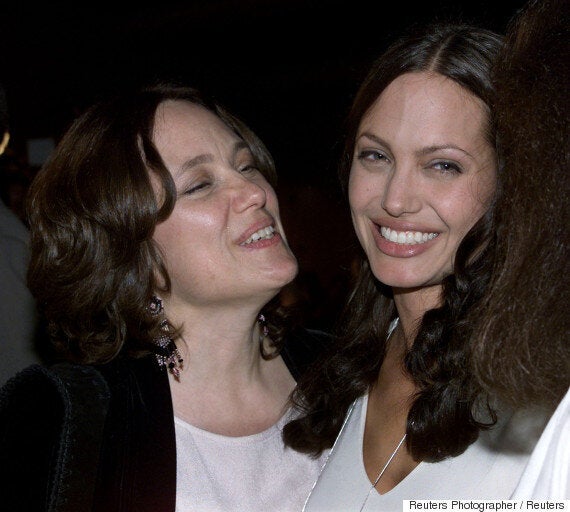 "She would have thrived as a grandmother," Jolie told the magazine, adding that she was sad her children missed out on the contributions Bertrand would have made to their lives.
In light of the actress's split from husband Brad Pitt in 2016, Jolie mentioned looking to her mother's legacy for guidance on how to raise her children as a single mother.
Bertrand raised Jolie and her brother alone after divorcing their father, Jon Voight, when Jolie was a child.
"I would give anything for her to be with me at this time. I've needed her. I talk to her often in my mind and try to think what she might say and how she might guide me," Jolie added.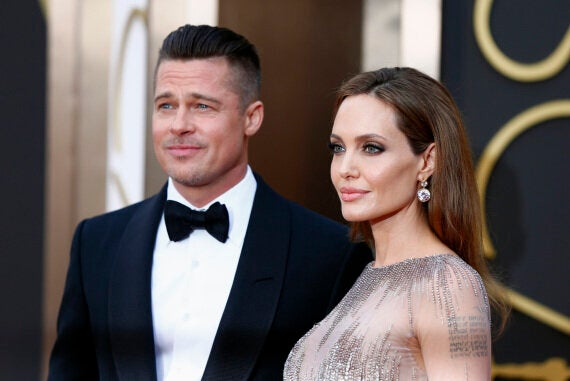 Her mother's influence on Jolie's life has always been plain to see.
In an April interview for Marie Claire, the "Maleficent" actress talked about signing onto a beauty campaign for Guerlain to be the face of their new fragrance because it was a brand her mother loved.
"It spoke to her, as it does to me, of beauty, history, and quality; one of the oldest perfume houses in the world, from France, a country I love and feel connected to," she said.
In Jolie's words, Bertrand was "a natural woman who never spoiled herself, never wore makeup, and wore modest jewelry" but also had special items for when she wanted to be feel special and feminine.
One of the biggest decisions Jolie ever made was also inspired by her mother. The actress had a double mastectomy in 2013 to reduce her chances of developing cancer, a disease that had claimed her mother, grandmother, and aunt. She carries a mutated form of the BCRA1 gene, which makes her more susceptible to the illness.
"My mother fought cancer for almost a decade and died at 56. She held out long enough to meet the first of her grandchildren and to hold them in her arms. But my other children will never have the chance to know her and experience how loving and gracious she was," Jolie wrote in an op-ed for The New York Times in 2013.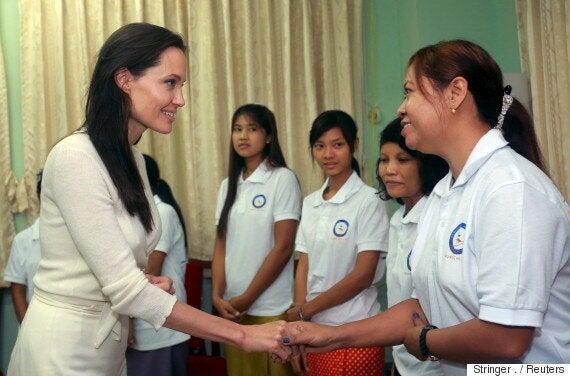 In a follow-up piece in 2015, after having her ovaries and fallopian tubes removed, Jolie wrote about being treated by the same surgeon who treated her mother.
"I last saw her the day my mother passed away, and she teared up when she saw me: 'You look just like her.' I broke down."
Jolie emphasized wanting to prevent her children from losing her early as she had lost her own mother. "I know my children will never have to say, 'Mom died of ovarian cancer.'"
Betrand was also highly active in humanitarian work, something for which Jolie has also become acclaimed.
Jolie spent many years as a Goodwill Ambassador for the United Nations High Commissioner for Refugees, and is now a Special Envoy for the UNHCR. She made the UN's largest donation by a private individual in response to an appeal for Afghan refugees in 2001. She also champions other causes including conservation, community development, child immigration and education, and women's rights.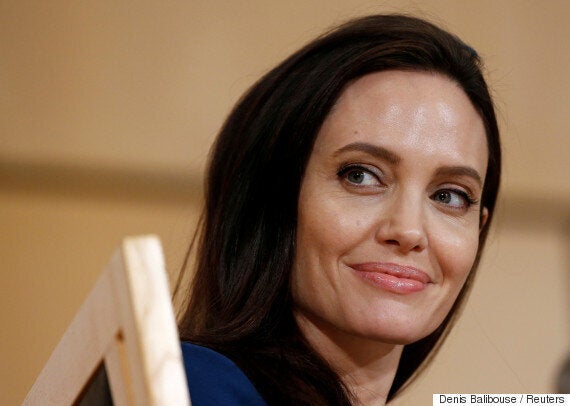 Even Jolie's Guerlain campaign is tied to her activism. Her entire salary for the project will be going to her charities.
Jolie told Elle she hopes to pass this spirit of social responsibility down to her own kids — Maddox, 15, Pax, 13, Zahara, 12, Shiloh, 10, Vivienne, 8, and Knox, 8 — as Bertrand passed it down to her.
"I try to lead by example, being conscious of others and being responsible. And to help them have a broader view of the world," Jolie said.
"But really the only way I know to raise them is to really listen. It's perhaps the most important thing any parent can do. They are resilient children but they are children, and as much as they need help to understand the hard truths in life they also need what we all need – protection and love."