Angelina Jolie Pitt: diplomat, philanthropist, actress, filmmaker, mother.
You see her in all five roles in a Vogue interview, published Friday, that accompanies the cover for the magazine's November 2015 issue.
Jolie Pitt and her family look like they're floating through a dream in photos that were taken by Annie Leibovitz.
The spread shows her travelling and frolicking with husband Brad Pitt, and kids Maddox, Shiloh, Vivienne, Zahara, Knox and Pax.
The focus of the article is Jolie Pitt's upcoming film "By the Sea," which she both wrote and directed. It marks the first time she has acted with Brad Pitt since the 2005 action film "Mr. and Mrs. Smith."
Jolie Pitt told Vogue writer Elizabeth Rubin that the film was shot on location in France last year, after she and Pitt were married.
"It was our honeymoon," she said.
The magazine story goes on to give a glimpse into Angelina and her family's life, how they travel together, how the kids are educated, and how she balances her family and movie duties with her work as the UN Special Envoy for Refugee Issues.
"Brad and I have our issues," she said. But the film is "not autobiographical."
"By the Sea" opens Nov. 13.
Check out the images from Jolie Pitt and her family's shoot for Vogue: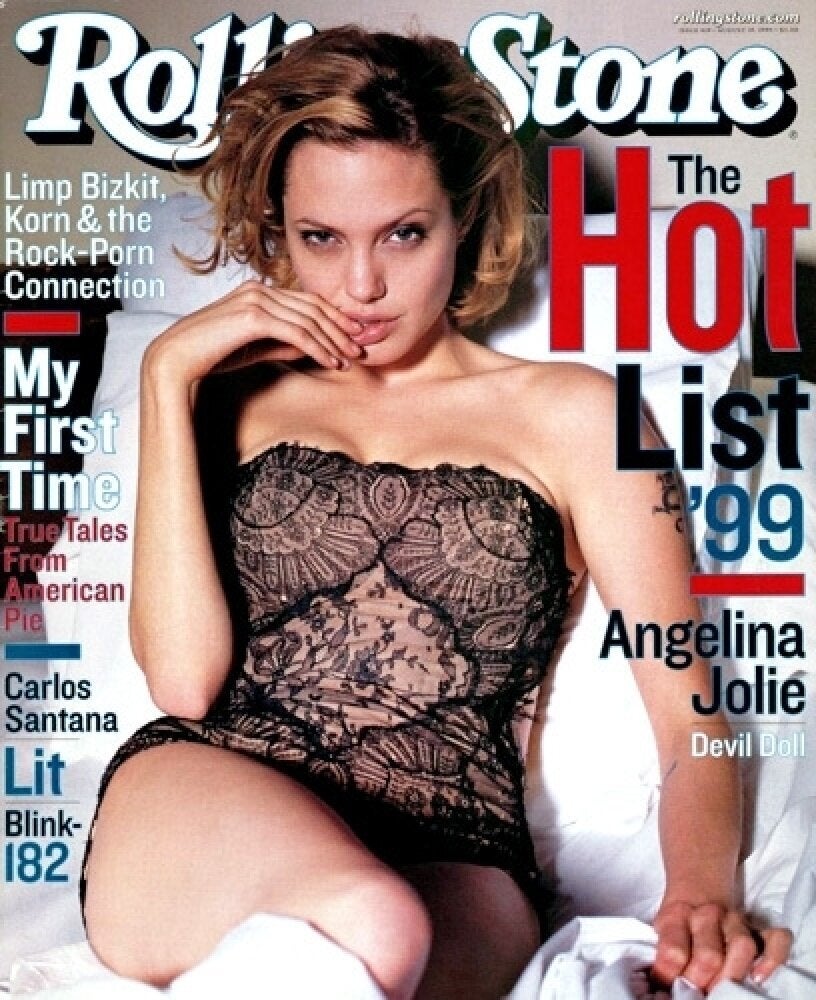 Angelina Jolie Magazine Covers