"Maleficent" is a re-telling of the Disney classic "Sleeping Beauty" told from the perspective of Princess Aurora's nemesis.
Instead of wearing her character's horns, Angelina accessorized with gold bangles and minimal makeup.
Angelina and her fiancé Brad Pitt are very involved in charities and goodwill missions; Jolie recently announced that she is designing a jewelry line with sale proceeds going to the funding of a school in Afghanistan.
What do you think of Angelina's outfit?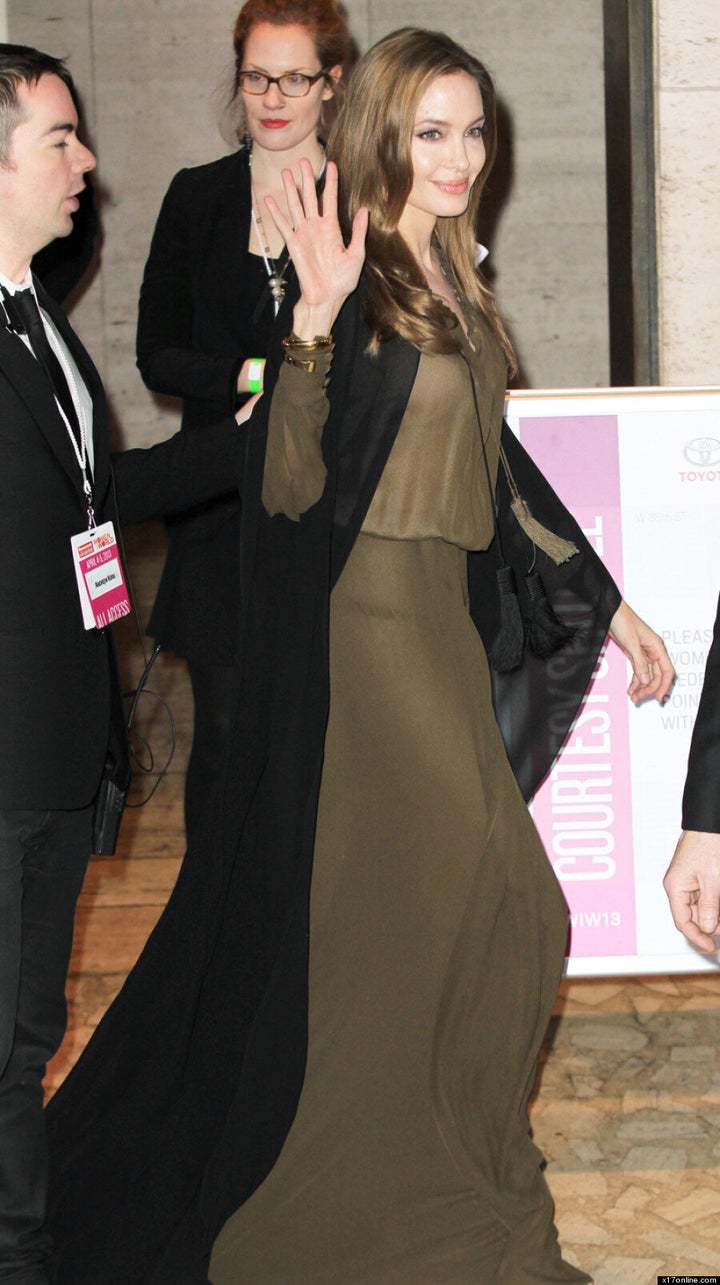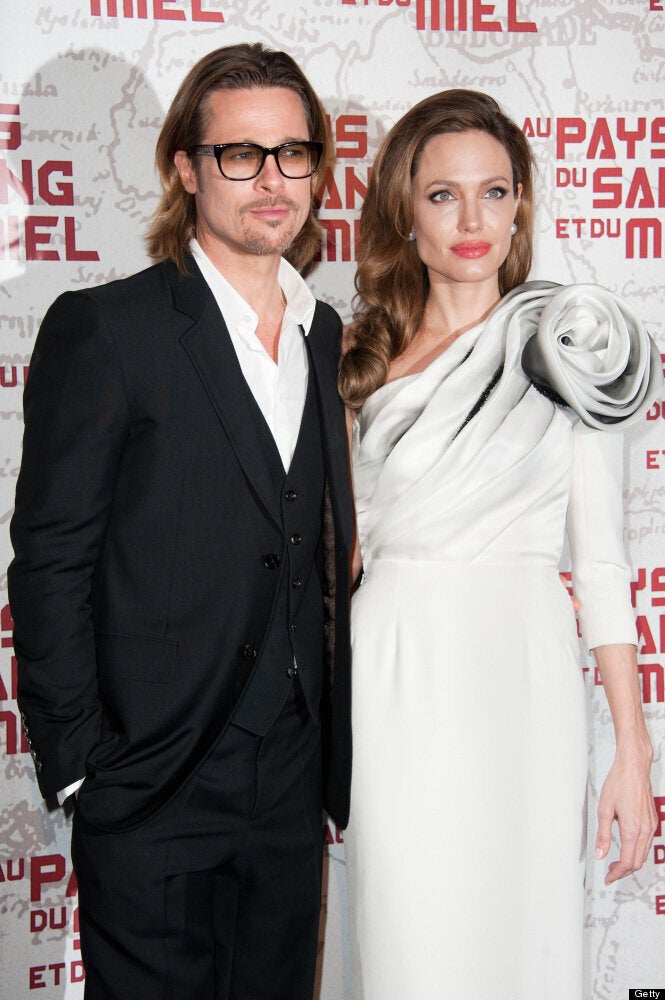 Angelina Jolie & Brad Pitt