The time is now to pack away your flats and sandals and bring back ankle boots in your wardrobe.
Yes, booties are the perfect footwear for fall, given they go with everything from jeans, skirts, sweater dresses and more.
This season, think outside the box when choosing a pair (or two) of ankle boots, and try a fun colour like blue or oxblood rather than your basic black or brown. If you're really daring, opt for a metallic version in classic style for a fun juxtaposition.
Also take into consideration the fabric choice: suede, velvet, latex and more... the options are endless when choosing the perfect fall ankle booties.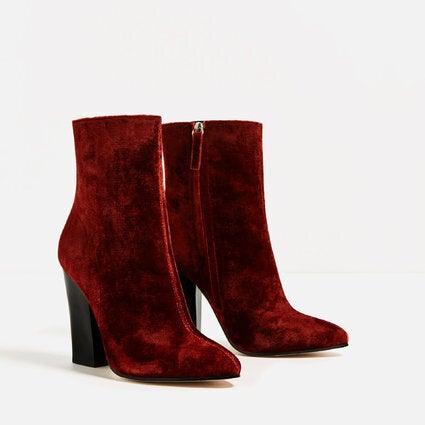 Ankle Boots