A few days ago Ann Makosinski wasn't even sure she could afford community college.
"It's a definite shock," she told The Huffington Post B.C. Wednesday, admitting that she didn't even dress up for Monday's prize-winning gala, as she wasn't expecting to win.
"But I'm just very excited for what the future holds now that I have this opportunity."
With a major science award under her belt, the inventor of a hand-powered flashlight that went viral on YouTube plans to try and upgrade the project and enter the International Science and Engineering Fair, to be held in Los Angeles in May.
She's also looking into opportunities to make the flashlight available to kids in the Third World.
Makosinski considered her invention a baby project next to Google Science Fair entrants such as Eric Chen, whose potential flu cure won the $50,000 scholarship grand prize and a trip to the Galapagos Islands.
But she wowed the judges with her flashlight and a special surprise she brought on the trip: a headlamp designed for Third World children that lights up when you attach it to your forehead.
Her trip included a tour of Google's headquarters in Mountain View, Calif., and a visit to San Francisco with the other finalists, where they enjoyed a behind-the-scenes look at the entomology exhibit at the California Academy of Sciences.
"You got to see the world's largest insects and stuff," Makosinski said. "It was absolutely amazing."
She has a busy schedule when she heads home with her father Arthur tonight. She'll enjoy one day off before she heads to Redmond, Washington to speak at a TEDx event on Sept. 28. She'll speak at another TEDx event in Vancouver on Oct. 19. Between all that, she still has to catch up on schoolwork.
"Maybe I'll be half asleep through my whole TEDx talk, I don't know what's going to happen," Makosinski laughed.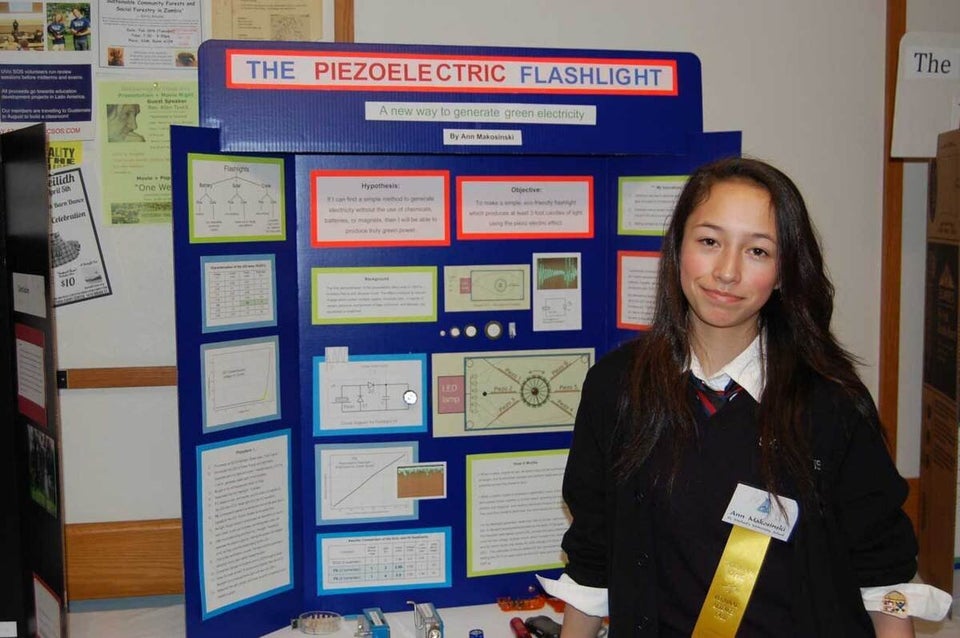 Ann Makosinski, Google Science Fair Finalist