Now 16, Makosinski continues to dazzle people with her achievements, most recently Jimmy Fallon, who made the science wiz one of his first guests on "The Tonight Show With Jimmy Fallon."
As part of "Fallonventions" a regular segment sponsored by General Electric, Makosinski was one of three young inventors featured on the show (and given $5,000 towards their education).
"Wow, that's crazy," Fallon exclaimed when Makosinski demonstrated how the Peltier tiles that she employed on the torch, turn the heat from a human hand into electricity.
Fallon then countered with an invention of his own: "the granola bowla," an edible cereal bowl that holds "only 4,000 calories per bowl."
"Oh Jimmy, that's pretty cool," Makosinski giggled.
As she left the stage, Fallon said, "I'm going to work for her one day, I can feel it."
Like this article? Follow our Facebook page

Or follow us on Twitter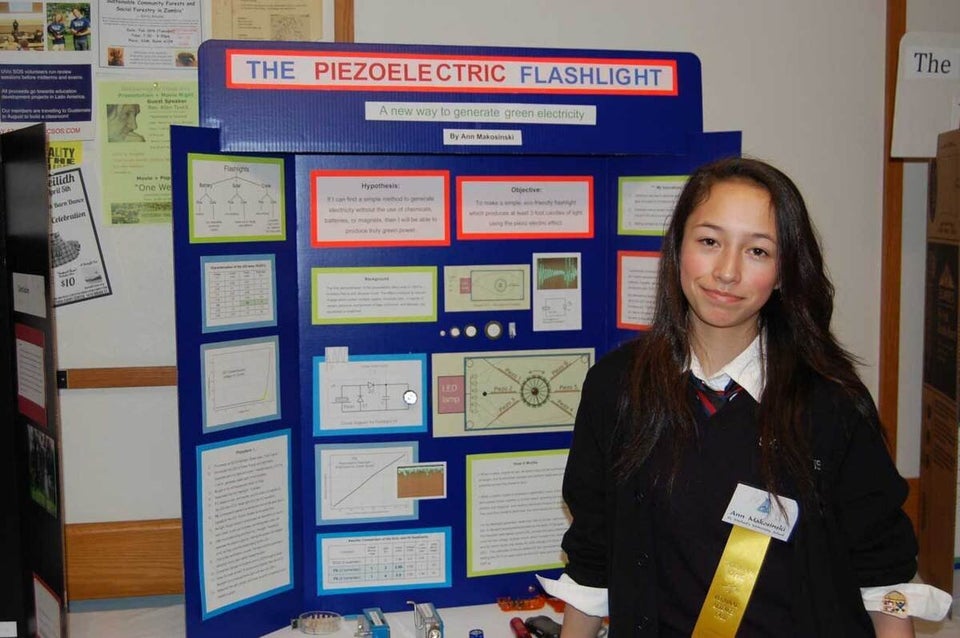 Ann Makosinski, Google Science Fair Finalist