Twin sisters who finished the Rio Olympics women's marathon together are being accused of seeking publicity and for not trying hard enough in their event.
Anna and Lisa Hahner of Germany finished the race at the same time on Sunday, holding hands as they crossed the finish line.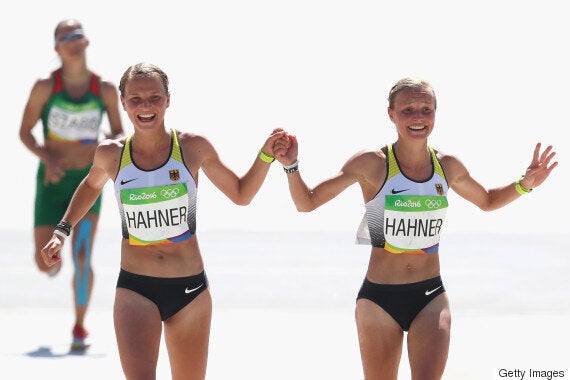 Anna Hahner (L) of Germany and her sister Lisa Hahner reacts as they approach the finish line during the Women's Marathon on Aug. 14, 2016. (Photo: Getty Images)
German officials accused the two of setting up the stunt in order to gain publicity and possibly sponsors.
Thomas Kurschilgen, sports director of the German Athletics Federation, told The New York Times the twins' main aim "was to generate media attention."
"That is what we criticize," he said.
Track and field officials accused the two of treating the Olympic marathon like a "fun run," rather than aiming for their best performance.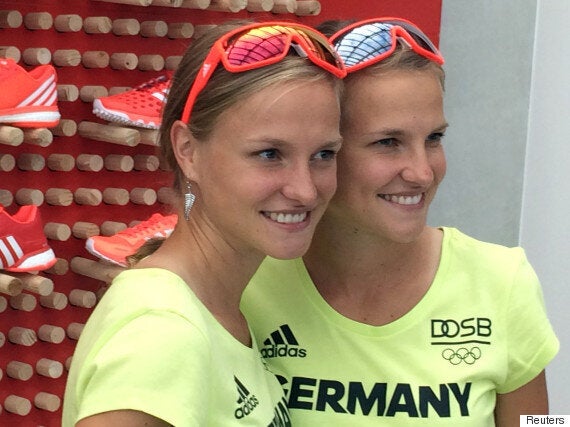 Anna and Lisa Hahner said they receive zero public funding. (Photo: Reuters)
The two finished in 81st and 82nd place— more than 21 minutes behind the winning time and 15 minutes behind their personal bests, according to the Times.
The Hahners defended themselves on Facebook and in the Times, saying they didn't plan to cross the finish line holding hands.
"It was a magical moment that we could finish this marathon together," Anna said.
"Neither the time nor the position was what made us happy but to know that we did the best that was possible that day."
Others defended them on social media.
Also running the women's marathon were North Korean twins Kim Hye-song and Kim Hye-gyong, who finished 10th and 11th, according to the BBC — feeding the perception that the family that runs together, stays together.
Well, for the most part, anyway.
Estonian triplets Leila, Lily and Liina Luik also ran in the same race as the Hahner and Kim twins, but did not finish together.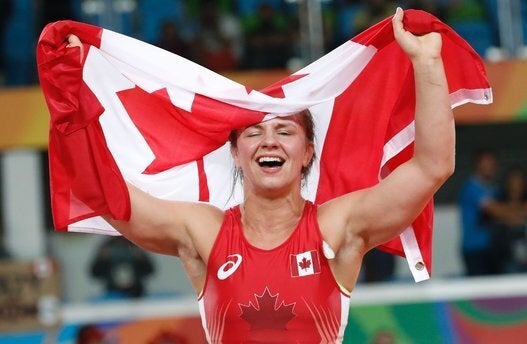 Women Who Ruled The Rio 2016 Olympics