Sure, he might not be the royal baby, but to a whole legion of "Lost Girl" fans, this little guy is a prince in his own right.
Article Continues After Slideshow!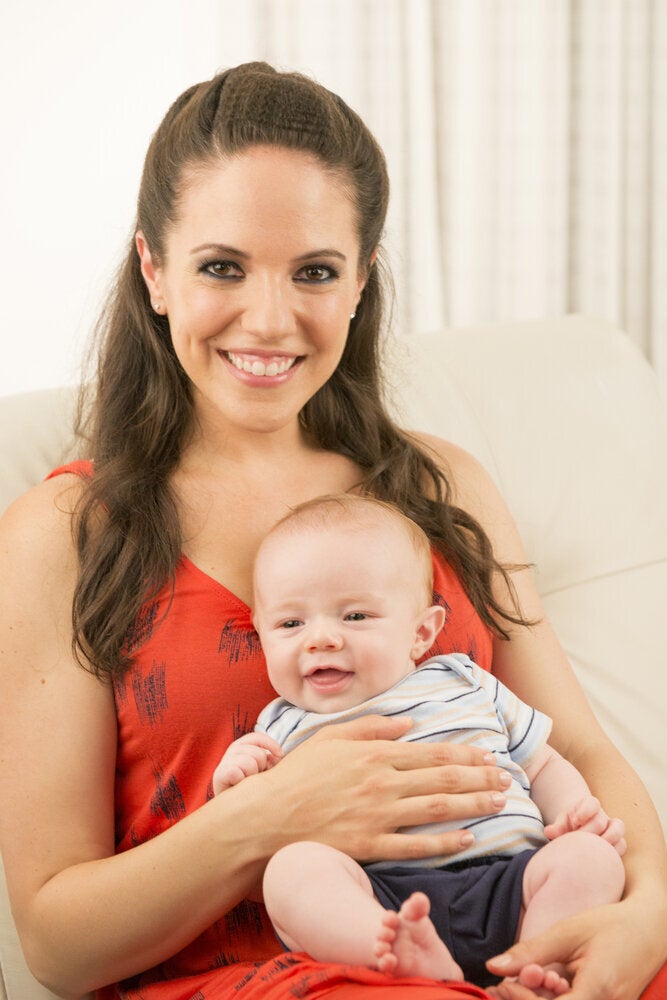 "Lost Girl" Star Anna Silk's Baby Photos
We also chatted with Silk about the upcoming fourth season of "Lost Girl," the surprises of motherhood and why she was so upset about missing San Diego Comic-Con.
HuffPost TV: How has your life changed since you had the baby?
Anna Silk: Our lives have changed tremendously since the birth of our son. Honestly, we were totally ready and excited for this change and he has brought so much joy into our lives -- he literally never stops smiling!
Do you think this will impact the way you play Bo? Does being a mother affect the way you approach your character?
I think it will have an impact on how I play Bo. I think when you're a mom and an actor, it forces you to leave any actor neuroses behind and just concentrate on the work. Bo as a character is deeply compassionate and caring, and having a baby that smiles and is happy all the time has made me want to do everything in my power to keep him that way.
What sorts of challenges have been the most surprising for you since you gave birth?
The biggest challenge is the chaos of parenthood, which has honestly been such a welcome challenge -- bring it on, I say!
Any interest in making a "Succu-bun-in-the-oven" line of T-shirts?
Hmm. [Laughs] That could be an interesting line of T-shirts for sure! I'm not sure who would buy them, but maybe I'll give it a try!
Are you upset you couldn't make it to Comic-Con to see all the "Lost Girl" fans?
[Exclaims] Yes! I so wish I could have been at Comic-Con this year! We have such incredible fans and I love getting to see them, but they were in very good hands with the cast that went.
What do you have to say to your fans who obviously missed you being there?
I say: You guys are the best and are going to love Season 4!
What tidbits can you give us, in lieu of your SDCC visit, about the upcoming Season 4? What's in store for Bo?
For Season 4, Bo has a lot of pieces to put together -- about her abduction, her past, her friends and lovers. At the end of Season 3, the gang was pretty ripped apart, and Bo comes home to a slightly different world, especially with the unrest that's been building up in the world of the Fae.
"Lost Girl" Season 4 is set to premiere on Showcase in Canada in November 2013.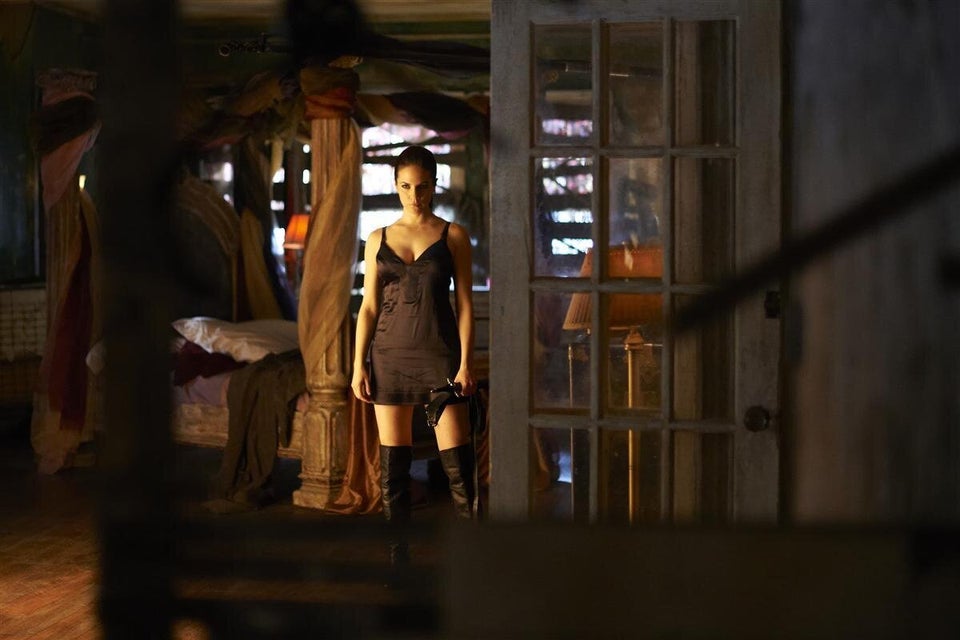 "Lost Girl" Season 3 Photos