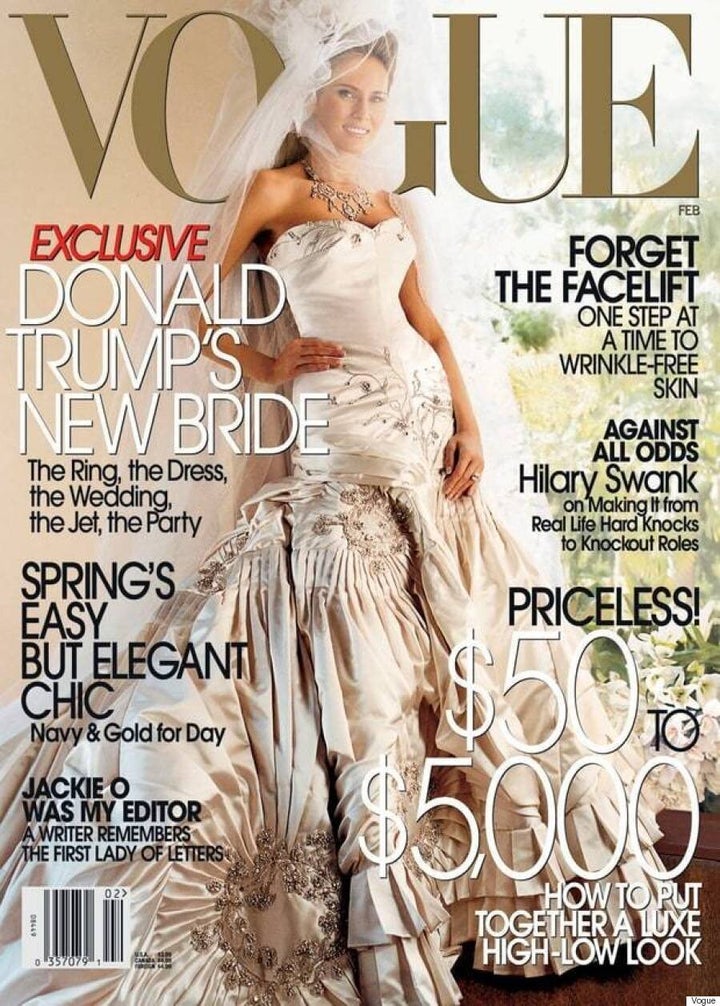 Melania Trump (then Melania Knauss) covers the Feb. 2005 edition of Vogue.
Reporter Imran Amed notes "the complicated issue about how Vogue should cover Melania Trump," before mentioning that historically, the magazine features first ladies, either on a cover or in a multi-page spread. (Clinton, for example, was the first first lady to be on the cover, and Michelle Obama has covered the mag three times.)
When asked if we can expect to see Trump in a forthcoming issue, Wintour replied, "We always photograph or cover in some way the first ladies, so as I've said before, I can't imagine that we wouldn't at some point cover the first lady, but we've got nothing planned right now."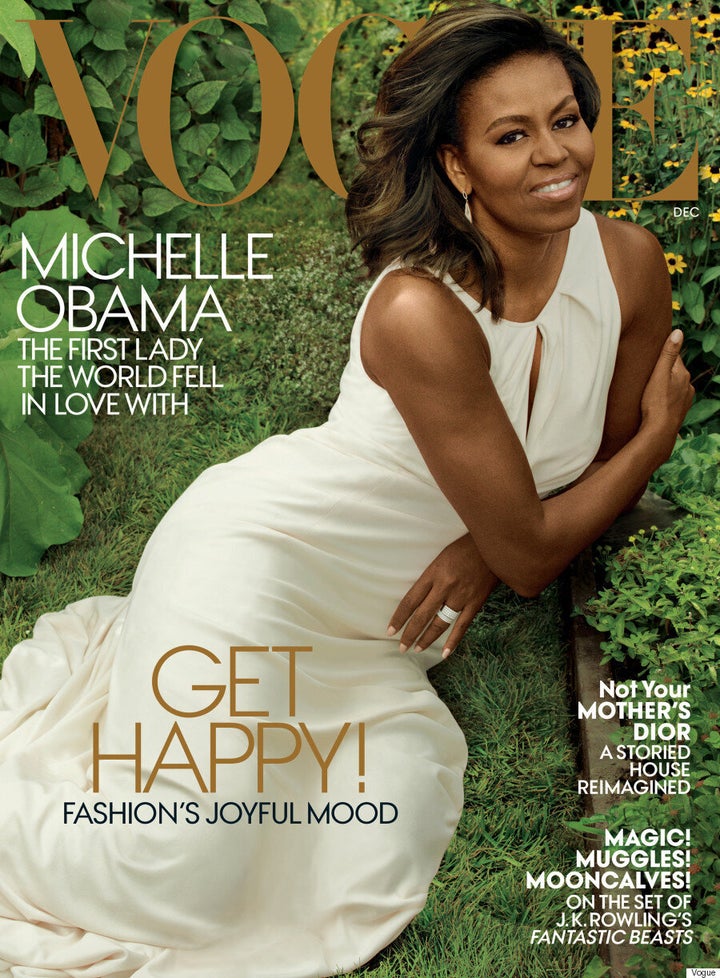 Michelle Obama's third Vogue cover.
When asked if she see it as Vogue's responsibility to cover someone who represents the current U.S. administration, Wintour was adamant that it's important to cover people who have "different points of view," even if she doesn't necessarily agree with them.
"I think we have to respect the Office of the President of the United States of America and I think we also need to respect different points of view," Wintour said. "It doesn't mean that we are necessarily agreeing with everything that they say, but a lot of the country does."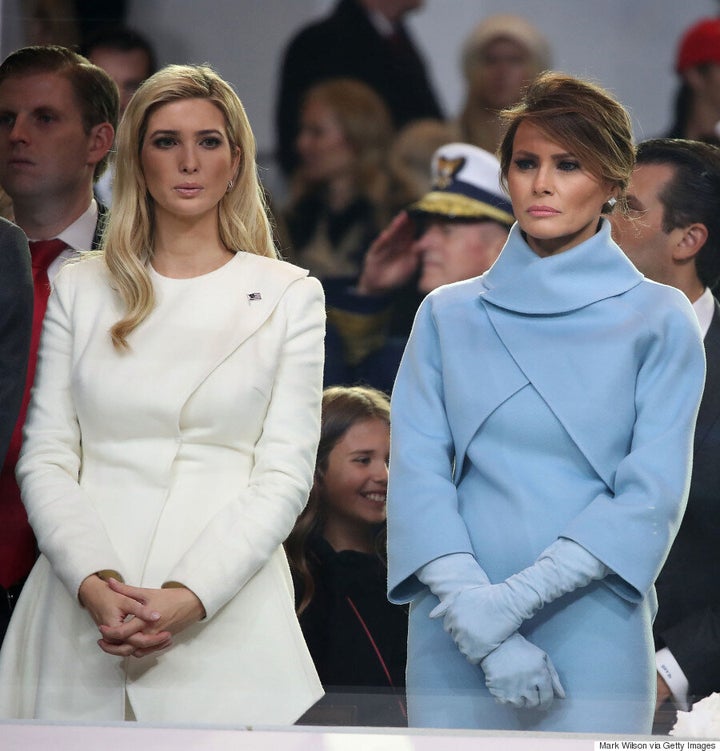 Wintour's words were met with some criticism on Twitter, with some saying they would boycott the magazine if Trump got a Vogue cover.
As for the criticism Wintour received when she was spotted meeting with then-President elect Donald Trump in February, Wintour said she has nothing to be ashamed of as she has known him for a long time and traditionally meets with all kinds of people who have different views than the magazine.
"I have known Donald Trump, I think, since the early '80s. Anyone who was out and about in New York — and he was out and about in New York — [would know him]," she said. "Ivanka [Trump] has had a long history with the magazine, and I have respect for Ivanka and everything that she has achieved. And, as I mentioned to you before, we have these ETFs [Editorial Task Force meetings] where we invite outside people to come in and talk to us about their vision and what they see — and so obviously it made complete sense to invite the then-president elect to come in and talk to all of us here. We're a huge media company. I believe he also went to the New York Times. I think it was a very natural thing for us to do."
So there you have it, folks. Like it or not, Melania Trump will probably end up getting her second Vogue cover.