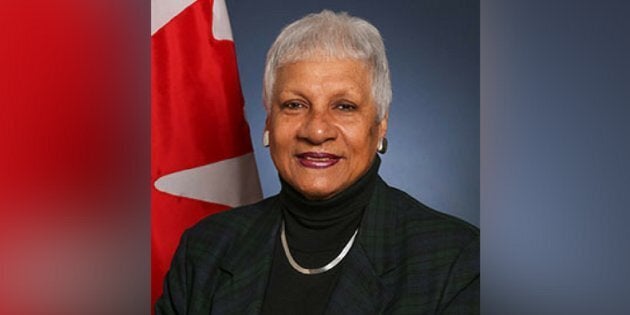 OTTAWA — A senator drew laughs Tuesday after she made an eyebrow-raising remark downplaying the issue of sexual harassment in Canada's Senate.
During a debate discussing the Senate's policies on handling complaints, Independent Sen. Anne Cools asked a colleague to produce evidence to prove that sexual harassment is a problem.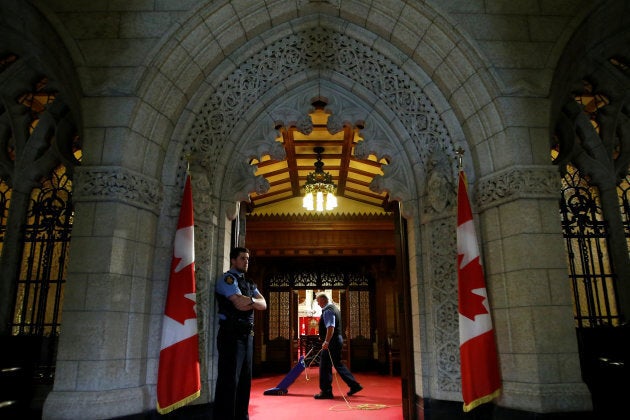 Cools asked Sen. Frances Lankin, who had been speaking on the topic, for her definition of sexual harassment. "And what evidence is there before us that there is a culture in this place or problems with sexual harassment to begin with?" Cools asked.
"Most senators are too old anyway, and long past the age — so let's rule out most of them."
That remark brought on some laughs from other senators.
According to the Senate's prevention and resolution of harassment in the workplace policy, sexual harassment is defined as: "any conduct, comment, gesture or contact of a sexual nature, whether on a one-time or recurring basis, that might reasonably be expected to cause offence or humiliation, or might reasonably be perceived as placing a condition of a sexual nature on employment, training or promotion."
I have evidence of first-hand stories on the part of women who believe that they have been victims.Sen. Frances Lankin
Lankin responded that she believes sexual harassment is a problem in the Senate because employees have told her so.
"I have had a number of women staff come to me and talk to me about experiences that they've had and asked for advice about how to handle it," she said. "In this case, I have evidence of first-hand stories on the part of women who believe that they have been victims."
Cools founded one of the country's first women's shelter in 1974, according to her Senate biography. She was appointed to the Senate by former prime minister Pierre Elliott Trudeau in 1984.
The Toronto senator did not respond to a request for comment before publication.
Senate's slow response to workplace harassment allegations
These complaints prompted a third-party investigation, which prompted the Senate Ethics Officer to make a preliminary review to see if the allegations merited an inquiry.
They did. That inquiry into claims of workplace harassment and sexual abuse remains ongoing under the new Senate Ethics Officer, Pierre Legault.
Meredith resigned in May shortly before a historic expulsion vote was to take place in the Senate chamber related to his sexual relationship with a teenage girl. By resigning minutes before the vote, he retained his "honourable" title and his $25,000 annual pension.
Ad-hoc group on harassment policy disbanded
In December, a powerful committee dissolved a nine-member group of senators who were tasked to review the efficacy of the Senate's harassment policy in response to accusations against Meredith.
That ad-hoc group, which included a mix of Liberal, Conservative, and Independent senators, lasted four months before the standing committee on internal economy, budgets and administration (CIBA).
In its place, CIBA created a subcommittee on human resources to review the policy — which means the Senate is putting additional resources into matter.
The advent of the #MeToo movement on Parliament Hill has made conversation about sexual harassment and inappropriate behaviour more mainstream — and has put pressure on lawmakers to review and update policies.
The Senate takes workplace harassment issues "very seriously," said spokeswoman Alison Korn.
"Our goal in reviewing our current harassment policy is to ensure that the policy is subject to continuous improvement, that it is relevant and effective, and that the Senate continues to adopt the very best practices in this rapidly evolving field," Korn said in an email.
Popular in the Community