Celebrities' body transformations for film roles are no longer the headline-makers they once were -- we've seen Oscar winners pack on and drop dozens of pounds time and again, and the movie-going public is not as easily impressed anymore.
For Anne Hathaway's turn as Catwoman in the Batman finale "The Dark Knight Rises," the actress invested in Jackie Keller as her personal nutrition coach. No stranger to celebrities, the specialist has worked with clients like Angelina Jolie, Channing Tatum, Reese Witherspoon and Uma Thurman.
"[Hathaway] didn't come to us out of shape or having any particular issues, but she wanted to tone up," Keller tells The Huffington Post Canada. "Primarily, our objective was to get her the right food so she could train and act in the physically demanding way she needed to."
So what exactly is the right food when you're doing stunt training and an hour-and-a-half of dance five days a week, according to Hathaway's interview with Harper's Bazaar? Keller chose an anti-inflammatory diet for the star, a program which emphasizes cooling foods to help reduce bloating, headaches and other physical ailments that come from the literal swelling of the body from the inside.
"Inflammation in the body can lead to all kinds of heart issues, and sets the stage for heart attacks, strokes, vascular issues, diabetes -- it can be the root of many diseases like arthritis," Keller says. "In Anne's case, she's a veggie, near vegan, so we started with that dietary platform."
The actress was also calorie-controlled, taking in between 1500 to 1800 calories a day (1800 and 2200 is recommended for normal intake). "We weren't concerned about minimizing Anne's calories," Keller emphasizes. "We were concerned about minimizing unproductive calories. We wanted to make sure everything she ate helped her in some way."
"The good news is she likes hummus. The bad news is whoever is feeding her is maybe not very creative," Keller says with a laugh. "I'm not the one that's provided her with that diet, but she's a consummate professional, so if she believes she needs to look like an emaciated waif, she'll do that to play that role. In Catwoman, you'll see a finely toned, beautiful-looking woman, and I'm proud of having helped her achieve that."
SEE: Which foods work and which don't on an anti-inflammatory diet? You may be surprised by the results. Check them out below the photo: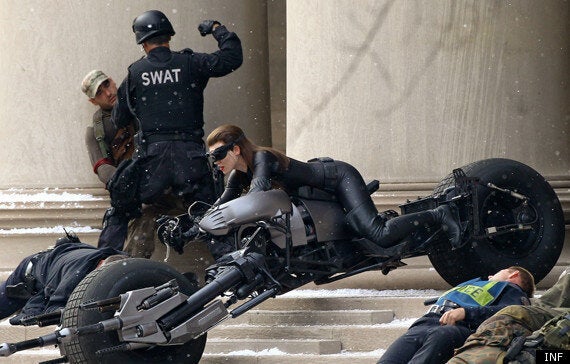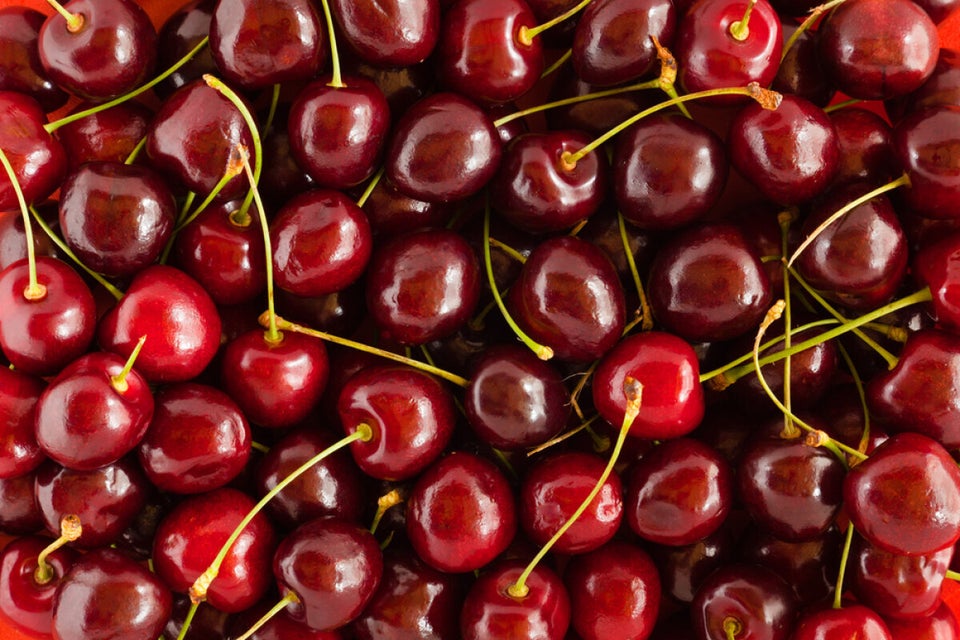 Do's And Don'ts Of Anti-Inflammatory Foods
Related video: Anne's 'Miserable' detox diet:
"Cherries reduce inflammation in the body -- they contain a phytochemical called anthocyanin," says Keller. They're also anti-oxidants, and have been involved in research for cancer treatments.
"Anything where you would think curry, think turmeric," says Keller. "You can't sprinkle it on a salad -- it's a cooking spice -- but you can make a dry rub on, say, chicken, or you can make a mild curry sauce using Greek yogurt and curry powder. Most curry powders contain turmeric."
"We avoid refined foods," explains Keller, "because they contribute to inflammation and they don't contribute much nutritionally to the diet -- they're non-productive calories. When you're counting every one, they should contribute."
DO: Leafy Green Vegetables
"We emphasized, as we do with all our clients, dark leafy greens, brightly red and orange fruits and veggies," Keller explains. Their antioxidants and phytochemicals are a huge part of an anti-inflammatory diet.
DON'T: Nightshade Vegetables
But watch out for those nightshade veggies, like tomatoes, potatoes, eggplants and peppers -- these can actually cause inflammation, and have been known to impact digestive function.
Super simple to add to smoothies, these tiny seeds carry some powerhouse protein and anti-inflammatory properties, thanks to their omega-3 fatty acids.
Fish with high omega-3 fatty acids, like salmon, mackerel, sardines and trout, are beloved by those on anti-inflammatory diets.
While Hathaway was a non-flesh eater, according to Keller, the nutritionist wouldn't really recommend red meat for anyone. "To the extent you can limit red meat, it's good -- there's a lot of fat in there, and that leads to inflammation."
Ginger is known for its anti-nausea capabilities, but people suffering from arthritis (an inflammatory illness) who add ginger to their foods can find a reduction in pain.
"One of the good things about an anti-inflammatory diet is you can have dark chocolate, as long as it doesn't have too much fat or sugar," explains Keller. "As a rule i'd recommend to anyone looking to check for a higher percentage of cacao. Something over 70 per cent chocolate -- it won't have that milk chocolate feel in the mouth, but it'll work."