The hacktivist group Anonymous posted a documentary Wednesday aimed at revealing the the close political ties between Canada's political elite and Quebec's wealthy Desmarais family.
The two hour video (which you can watch below) opens with a five minute segment showing the construction of the palatial Demarais home in Sagard in the Charlevoix region. As classical music plays, shots from the party show political notables such as Lucien Bouchard, Brian Mulroney, Jean Charest, Jean Chrétien and George Bush Sr.
Desmarais' son André is married to Chrétien's daughter France.
In an introductory video (which you can watch above), a masked Anonymous spokesperson says the group hopes to show the links between multinational corporations, such as Power Corp., and political elites. The spokesperson tells politicians the group is "already in your beds." The speaker continues to say Anonymous has already infiltrated the government and has obtained classified documents.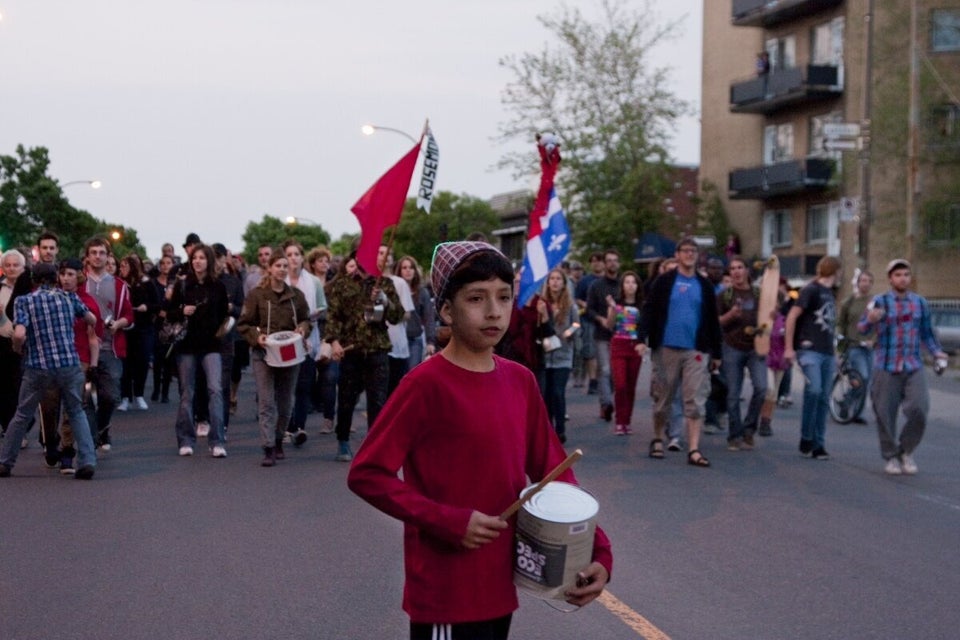 Casseroles, Pots And Pans Protests, May 29