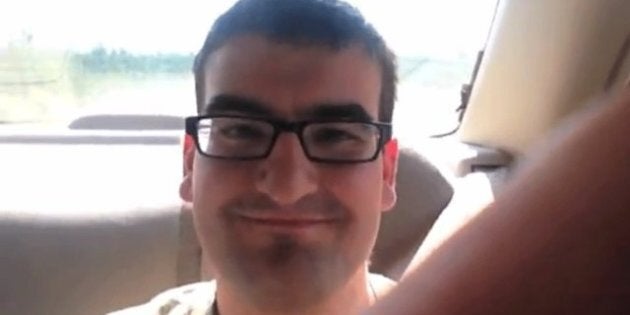 It's a YouTube video meant to announce the launch of a new delivery service in Edmonton.
But in reality, Meet Anthony is a means of introducing the value of one man to the community he belongs to.
The YouTube creation introduces Anthony Barrett, a 24-year-old Edmonton man and his plunge into the business world, but is also a tender portrait of a man living with Autism.
The video, which was filmed and posted by Barrett's assistant and friend Mike Hamm and which has already garnered nearly 8,000 views in less than a week, unabashedly shows what Barrett is up against everyday but also how the young man thrives and achieves.
"This is anthony's next challenge," says Hamm in the video, as the duo introduce Anthony at Your Service, Anthony's new delivery service.
" Anthony's excited about doing deliveries because he loves going out, meeting new people and crossing things off his list."
" You have to be around him to feel that energy, but by giving him a job that gets him around (town), more and more people will care about Anthony and Anthony will have people in his life," Deborah said in Metro.
Hamm told the Edmonton Journal he hopes Barrett's new job will make his friend a bigger part of the community and allow him to reach out to people, while making it easier for people to reach out to him.
"That's what's cool about Anthony; he makes people re-assess a lot of things."
The video's last word goes to Anthony at Your Service but the entire lead-up to that point is the story of a man living with autism, the tale of two friends and a man's desire to be challenged.
"Anthony loves working out, playing with calculators, playing Math Blaster, calendars, hand sanitizers, food and swimming, swimming, swimming," narrates Hamm, who has no problems sharing with the world his great appreciation for his friend.
"I really like my job because I really like Anthony. He's one of the happiest guys I know." he says.
"I'd love for Anthony to be a bigger part of the community -- I think it'd be good for him and even better for Edmonton."