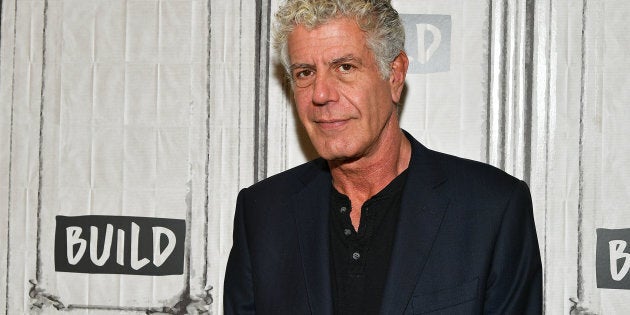 Irreverent celebrity chef, author and "Parts Unknown" host, Anthony Bourdain, has died at 61.
Bourdain was found unresponsive in his hotel room in France. CNN confirmed the cause of death was suicide.
"It is with extraordinary sadness we can confirm the death of our friend and colleague, Anthony Bourdain," the network said in a statement. "His love of great adventure, new friends, fine food and drink and the remarkable stories of the world made him a unique storyteller. His talents never ceased to amaze us and we will miss him very much. Our thoughts and prayers are with his daughter and family at this incredibly difficult time."
"Anthony gave all of himself in everything that he did. His brilliant, fearless spirit touched and inspired so many, and his generosity knew no bounds," she wrote. "I am beyond devastated."
Bourdain was in Strasbourg filming an upcoming segment in his popular television series. CNN said he was found unresponsive in his hotel room by his friend, chef Eric Ripert. Strasbourg police, emergency services and regional authorities did not immediately have information about the death. Bourdain's assistant Laurie Woolever would not comment to the Associated Press on what happened.
Tributes poured in immediately for Bourdain. Canadian chef and Queer Eye star Antoni Porowski tweeted his condolences:
Chef David Chang, who founded the restaurant chain Momofuku which has a popular outpost in Toronto, posted a tribute to Bourdain on Instagram:
And later, Ripert posted a photo of himself and Bourdain together:
McMillan also tweeted an all-black image mourning Bourdain on Friday:
A recent episode of "Parts Unknown" aired on the cultural and culinary heritage of Newfoundland and Labrador and featured Morin and McMillan. It, like many of Bourdain's episodes on Canada, was not without controversy.
After it aired, someone asked Bourdain on Twitter why the two chefs were with him when he visited the province last fall, dining with local chefs on delicacies like moose meat and authentic fish and chips.
Bourdain shot back, saying the two "Frenchies" were the ones "solely responsible for enticing me there."
He said the chefs were more effective advocates for Canadian tourism than the tourism board.
The "Frenchies" comment sparked an animated defence of Bourdain, with some Newfoundlanders calling the tweet idiotic, destructive and "salty and rude," while also apologizing to Bourdain and the Quebec chefs.
The episode also prompted an apology from the "Parts Unknown" Twitter account after it used the term "Newfie" in one of its tweets, which has long been seen by many as derogatory to Newfoundlanders.
He was well-known for his unfiltered commentary and humour and remained true to his voice throughout his career.
A well-regarded chef at New York's Les Halles in the 1990s, he broke into the media landscape in 2000 with his first book "Kitchen Confidential," a searing behind-the-scenes look at the restaurant industry, kitchen culture and his own battle with heroin addiction.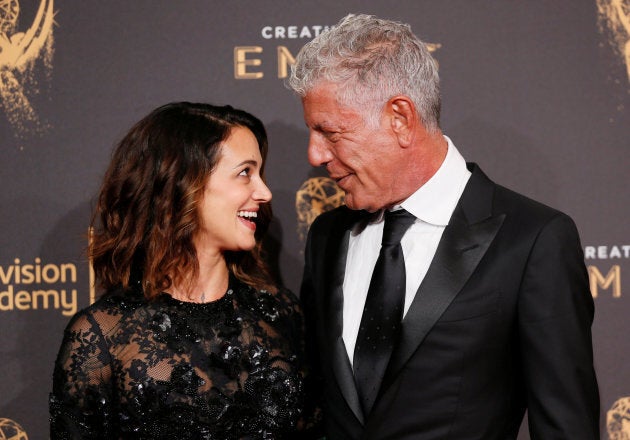 From there, Bourdain went on to travel the world with his first TV series, "A Cook's Tour," then again with "No Reservations," and then, in 2013, with "Parts Unknown" for CNN. He was also a prolific writer, authoring several bestsellers after "Kitchen Confidential," most of them food-themed.
Bourdain's death drew new attention to celebrity suicides.
It came three days after fashion designer Kate Spade died of apparent suicide in her Park Avenue apartment in New York. Spade's husband and business partner said the 55-year-old business mogul had suffered from depression and anxiety for many years.
A U.S. government report released Thursday found suicide rates inched up in nearly every U.S. state from 1999 through 2016. More than half of suicides in 2015 in a subgroup of 27 states were among people with no known mental health condition, the Centers for Disease Control and Prevention found.
With files from The Canadian Press and The Associated Press
Popular in the Community