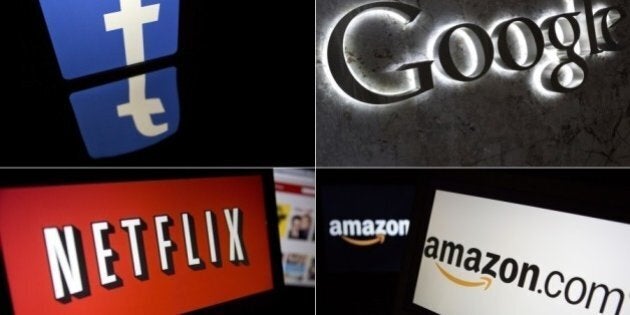 An industry group that represents more than 30 of the world's most prominent tech and internet companies has criticized the Harper government's anti-cyberbullying bill, saying it will force them to become more secretive.
Michael Beckerman, president of the Internet Association, told the House of Commons justice committee this week that Bill C-13, known as the anti-cyberbullying bill, would allow authorities to prevent online companies from informing customers about government requests for data.
"Public trust requires that we hold ourselves and public officials to high standards in this important area. … Companies should be able to tell people when their information is being collected by the government."
Some of these companies, including Facebook and Google, have started issuing transparency reports in recent years, chronicling the number of government requests for private data, and how often the requests are granted. It's unclear to what extent Bill C-13 would prevent them from reporting this data for Canada.
Rogers reported nearly 175,000 requests for customer data in 2013, or about 480 per day. The company did not say how often it complied with government requests.
Privacy and digital rights advocates have been critical of Bill C-13, arguing it would essentially throw the doors open to almost indiscriminate sharing of customer data by telecom firms.
University of Ottawa professor Michael Geist says the bill would allow warrantless sharing of private customer data even when there is no law enforcement investigation.
Representatives of police and victims' groups at the House committee last week argued in favour of the bill as well.
"I believe that the outcry surrounding these 'invasions of our privacy' are by those who have not read or understood the provisions in C-13, or they are being intellectually dishonest," said Joseph Wamback of the Canadian Crime Victim Foundation, as quoted at the Chronicle-Herald.