A Conservative leadership candidate who has built her campaign around bashing "elites" reportedly reminded a young Tory questioning her policies that there's a reason she has all kinds of letters attached to her name.
Kellie Leitch, a pediatric orthopedic surgeon, also made it clear online Friday that she's proud of her many titles and accomplishments.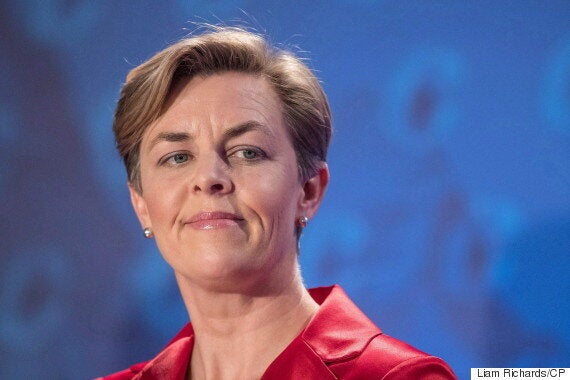 "Please understand that I do have 22 letters at the end of my name. I'm not an idiot," Leitch told the critic.
The Prince Arthur Herald posted a short clip of the exchange online:
After the story blew up on social media, with many suggesting it clashed with her overtly populist campaign, Leitch doubled down.
"I apologize for the error, I have 18 letters after my name, not 22," she tweeted. "Each is an achievement I worked hard for."
The Library of Parliament actually lists 16 letters after Leitch's name. Her title reads: The Hon. Dr. K. Kellie, P.C., O.Ont., M.D., M.B.A., F.R.C.S.(C).
"The Hon." is a designation earned from her time cabinet, "O.Ont." represents that she has received the Order of Ontario, and "F.R.C.S.(C)" means she is a fellow of the Royal College of Surgeons of Canada.
In a profile of Leitch's campaign manager Nick Kouvalis, a former Conservative staffer seemingly pointed out a contradiction between the MP's recent anti-elite rhetoric and past behaviour.
From the Maclean's piece:
Felix Wong, who served as the Conservative senior political operations officer in Ontario in the 2015 election, remembers getting a phone call from Leitch in the early weeks of the campaign. Leitch, Wong remembers, was irate that her business cards didn't say "Doctor" before her name. Wong, who was 27 at the time, said the card template didn't allow for honorifics.

"You're lying," Leitch yelled, according to Wong. "This is unacceptable. Even the prime minister [Stephen Harper] introduced me as Dr. Kellie Leitch this morning. I've earned all these titles. Do you have these titles after your name? No." Wong said Leitch then threatened to call Harper if the cards weren't fixed. (Leitch's campaign didn't respond to a request for comment.)
Leitch has frequently slammed so-called elites, particularly in the "left-wing media," for criticizing her controversial call to screen immigrants and visitors for "anti-Canadian values."
Leitch's campaign has also used the label to criticize her opponents in the leadership contest.
When Saskatchewan MP Andrew Scheer joined the race in September, Kouvalis derided him as an "out-of-touch elite" for launching his bid at Ottawa's National Press Theatre.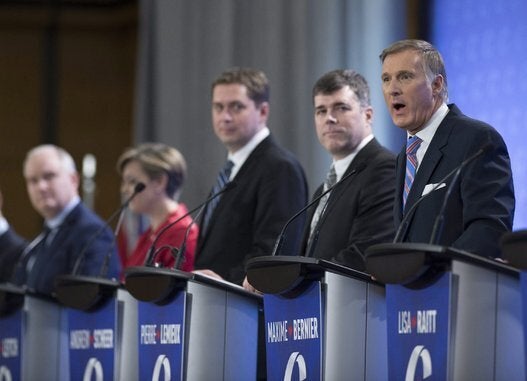 Conservative Leadership Candidates