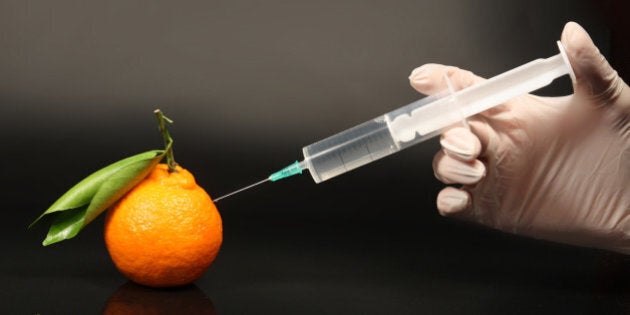 Wow has it been a busy time for my organization, Kids Right To Know! In just two weeks, I've been in:
Edmonton for an interview on a really fun (but really early) show called Breakfast Television Edmonton.
Toronto to march and speak at the March Against Monsanto which was part of a global event. Over 420 cities around the world participated, about 38 of which were in Canada.
Vancouver to speak at the Veg Expo which is taking place Sunday, June 8 at Canada Place. I'll be part of a panel discussion about GMOs which is happening at 3 p.m. Jeremy Szaffron from CTV will be our moderator. I'll be representing my views as a consumer and youth activist. The other speakers I'll be sharing this exciting panel with are: Ian Walker who is the president and co-founder of Hippie Foods and Jeffrey Smith who is the producer of the movie Genetic Roulette and writer of the book Seeds of Deception.
This is the first time that I'll be speaking in Vancouver and I'm super excited about it! It's such a beautiful city. Being surrounded by the mountains, ocean, lush greenery everywhere, and breathing the clean ocean air. Everyone seems to be into health and fitness, but despite that, it's hard to find a restaurant that isn't using canola and vegetable oil for cooking and in salad dressings. I'm sure if more people asked about it, restaurants would stick to healthy non-GMO alternatives like olive and coconut oil. I'm also sure that if more people in Vancouver were aware of the environmental impacts of GMOs, they'd demand alternatives.
Being in such a beautiful place, filled with diversity makes me want to fight even harder for the health of our planet and all of who live on it. We should honour and protect what Mother Earth has given us, not abuse it and leave a big problem for the next generation.
Let's make sure we do our best to leave this planet better than how we found it. One planet for all, and all for one planet!