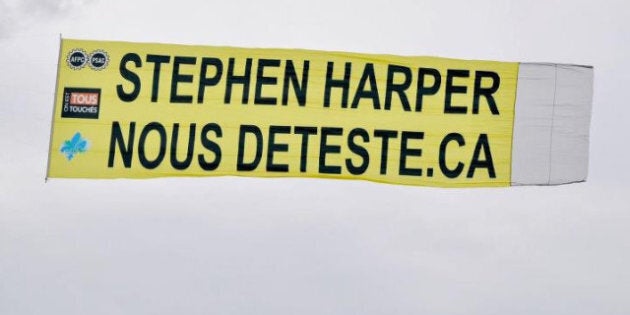 This plane's critical message for Stephen Harper just won't fly. At least that's what the Public Service Alliance of Canada (PSAC) says the RCMP conveyed on Saturday.
The union has accused the RCMP of grounding a plane it hired due to its political message: A banner that read "StephenHarperNousDéteste.ca." That translates to "Stephen Harper Hates Us."
PSAC's regional executive vice president Larry Rousseau thinks the alleged order was politically motivated, 680 News reports.