Titled "The Changing Demography of York University," it claims:
"In 1968, York University was nearly 100 per cent white Canadian. According to the York Student Comprehensive Survey, the percentage of white undergraduates decreased from 81 per cent in 1991 to 73 per cent in 1995.

"... If mass Third World immigration continues, white Canadians will be reduced to a persecuted minority, not only at York, but in their own country!! It doesn't have to be this way!!"
Below the text is a URL for an organization called Immigration Watch Canada (IWC), whose website states that, "[Immigration] should never be a social engineering experiment that is conducted on Canada's mainstream population in order to make it a minority."
Comments below the post said that the "racist" and "pathetic" flyers had been placed in mailboxes in the university's Village area.
"We've asked them to remove it from all of their communications. We will continue to look out for instances like the one above," it said.
"We're the ones who make the decisions and we didn't authorize that one, nor the one that, that other one that had been circulated in Brampton [last week]," IWC spokesman Dan Murray told The Huffington Post Canada.
Murray did, however, confirm that another flyer which created anger in Brampton last April was from his organization.
Titled "The Changing Face of Brampton," it juxtaposed a picture of Caucasian people against another of Sikh people and asked the question, "Is this really what you want?"
It also claimed that in 2001, "... mainstream Canadians made up 59.6 per cent of Brampton's social fabric. In 2011, it dropped to 32.9 per cent. What will the Census findings be in five, 10 or even 15 years from now?"
At the time that the flyer hit social media, people called it "racist" and accused IWC of promoting hate.
Murray denied that his group's message is racist.
"[It's] no more racist than the Punjabi people right now objecting to other people coming in and taking employment and people in China doing the same thing," he said.
Peel Regional Police responded to last April's uproar by saying that while the flyers could be considered "racist and offensive," they did not constitute a hate crime under Canadian law, CBC News reported.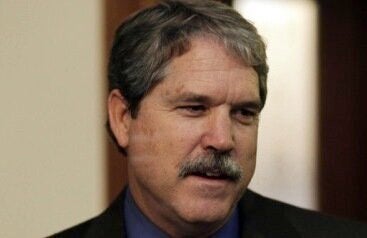 Racist Remarks Made By Politicians
Popular in the Community