What happens when catcaller decides to give his opinion during an anti-catcalling video? Something awkward like this.
The Buzz60 report was originally intended to cover catcalling and its negative effects on women in New York City. But reporter Patrick Jones ran into one interviewee who decided to catcall a woman during the segment instead.
"We're just acknowledging that you did a good thing today getting up out of bed," the man told Jones.
In the video above, not only does this enthusiastic catcaller believes he is doing women a favour, but he also suggests catcalling from a distance will make women less afraid of you. Right.
Watch the video above to find out what happens when Jones reveals the true intention of his segment.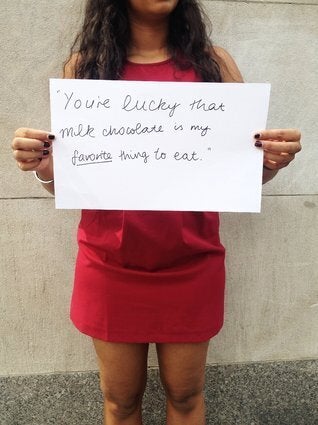 Photos: Everyday Catcalling
Popular in the Community