Porowski, the food and wine expert on Netflix's smash hit makeover show "Queer Eye," has lived in New York for years but is actually a Montreal native — he grew up in the south shore suburb of Brossard. At a reception at the swanky Hotel Nelligan in Old Montreal on Sunday morning, he sat down with Prime Minister Justin Trudeau to talk about Pride, inclusion and, naturally, food.
During their conversation, Porowski said he didn't always consider Pride to be particularly important in his life. "I didn't think it was something that I had to engage in because I thought that it was just about parties, and that was my perception," he told Trudeau. "I kind of stayed away from it."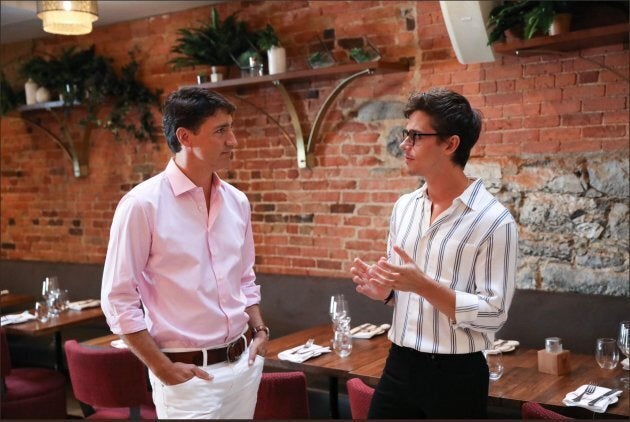 Now that his "Queer Eye" platform has connected him to people all around the world, though, he says he's started to recognize why being seen to be proud of your identity is so important.
"I'm understanding the definition of the word 'visibility,'" Porowski said. "I think we really can't undermine the importance of it. Just by showing up, and being myself and who I am, and representing myself as part of the LGBTQIA+ community... I take that very seriously."
He also praised his hometown and told the crowd he was struck by Montreal's diversity while looking through his old high school yearbooks recently.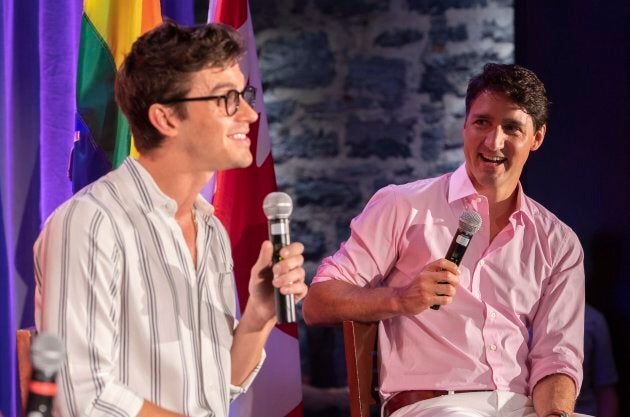 Trudeau talked about the significance of letting marginalized communities know that they are accepted. "That's a message we can never give too often or too strongly," he said. Even in Canada, there's work to be done to combat homophobia, he said.
According to people who attended the event, there was a surprising lack of avocados, a food that's come to be associated with Porowski due to his enthusiasm for avocado-based recipes on "Queer Eye." The reception included chicken and waffles, scrambled eggs, muffins, croissants, and merely one sauce that appeared to be guacamole-based.
Oh, and if you're wondering, Porowski comes down on the correct side of the Montreal bagel debate. Watch the video above for more info.