The main Twitter account for the Associated Press was hacked Tuesday and sent out a disturbing tweet to 1.9 million followers about an explosion at the White House and injuries to President Barack Obama. The tweet was quickly dismissed as a hack.
The tweet, issued just after 1 p.m. ET, read: "Breaking: 2 Explosions in the White House and Barack Obama is injured." It was retweeted at least 1,849 times before the account was suspended, according to the Wall Street Journal.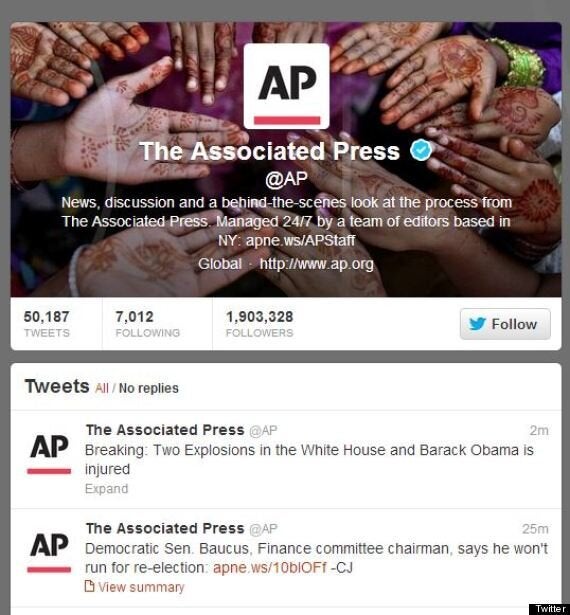 AP staffers, such as labour and employment reporter Sam Hananel,, quickly took to their personal feeds to explain what happened.
"Please Ignore AP Tweet on explosions, we've been hacked," Hananel said.
A Twitter account belonging to the "Syrian Electronic Army" claimed responsibility for the hack in a tweet of its own.
The attack on AP's Twitter account and AP Mobile Twitter account was preceded by a phishing attempt on AP's corporate network. The AP confirmed that it was working to correct the issue and get the account back online.
This graphic below by Nanex shows the sudden drop and recovery in the S&P 500 after the AP tweet.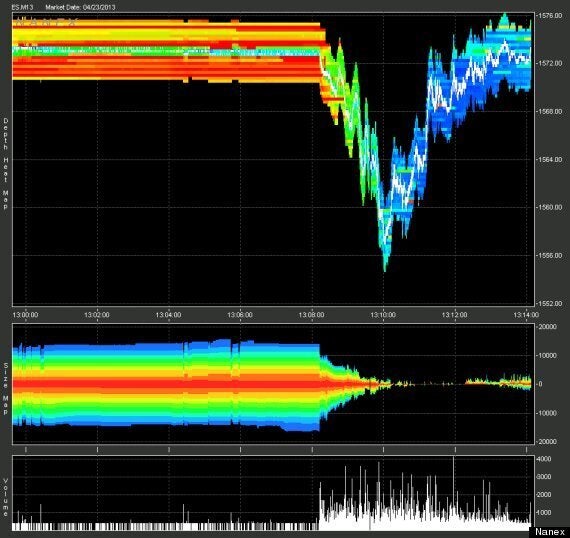 With files from The Canadian Press
Popular in the Community