Beets have typically been known for their use in the very popular Russian soup borscht, or pickled and eaten as a side dish. But beets deserve more credit than just that! This beetroot hummus is officially the best hummus I've ever tasted! Not only is it a striking colour, but it's so flavourful and is a nice change from the usual chickpea hummus.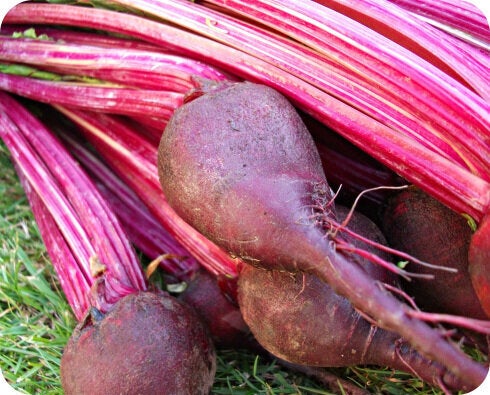 Beets are packed with fiber, vitamins, minerals, and unique plant derived antioxidants. These powerful nutrients help fight heart disease and certain cancers. Beets also act as detoxifiers on the liver and have anti-inflammatory benefits. Can't beet that!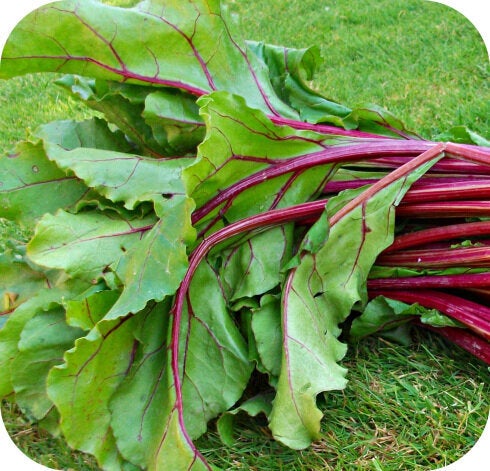 Beets are root vegetables and are in season in the spring through to the fall. Although typically a beautiful reddish-purple hue, beets also come in a golden/yellow colour. In the store, choose fresh, bright, firm textured beets. If possible, purchase beets that are still attached to their greens, and look for bunches with bright, crisp leaves. The greens are delicious and can be prepared like spinach or Swiss chard. They are also incredibly rich in nutrients.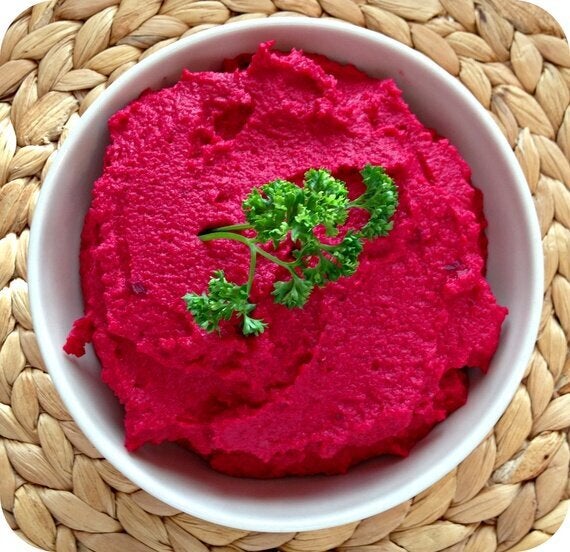 Beetroot hummus: makes approximately two cups
1 can (14 oz/398 ml) chickpeas, drained and rinsed
garnish with freshly ground pepper to taste, toasted sesame seeds, chopped parsley
-Preheat oven to 400 degrees F
-Individually wrap beets tightly in foil and roast until tender, about one hour
-Remove from oven, remove foil, and let cool
-Peel skin off beets with fingers (or a peeler), coarsely chop, and pour into food processor
-Add the remaining ingredients to the food processor and blend until smooth
-Garnish with pepper, sesame seeds, and parsley, if desired