The technology behind maps has undergone a serious overall in the last few years. The days of carrying those awkward, foldaway paper maps around foreign cities have been replaced with a slew of GPSs and apps that let just about anyone with a smartphone act like a regular Jacques Cartier. And with more than half of all smartphone owners using their phones when they travel, the entry of a new contender in the mobile mapping business is big news indeed.
On Wednesday, Apple released iOS 6, the latest operating-system upgrade to its iPads, iPhones and iPod Touches in Canada. The latest software bump brings in a bunch of fancy bells and whistles, but one of the features making waves was the announcement of iOS6 Maps.
Critics has been quick to point out iOS 6 Map's shortcomings -- lack of details, dull black and white maps sometimes obscured by grey clouds -- but probably the most disappointing shortcoming for a traveller (heck, anyone just trying to get from A to B) are with the maps' accuracy.
Users have reported inaccuracies like missing train stations and relocated landmarks according to an article on Macworld. A Tumblr has even popped up for users to submit examples of their grievances.
How bad are these screw-ups? Well, check out the gallery below on how iOS 6 handles big travel landmarks and let us know in the comment section below.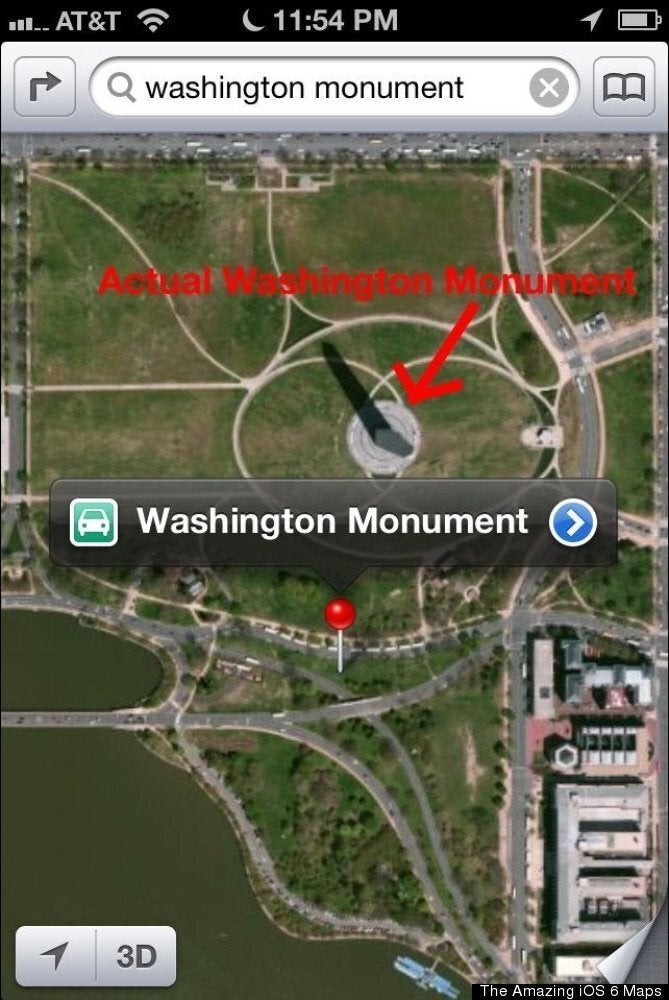 iOS 6 Map Fails
Popular in the Community