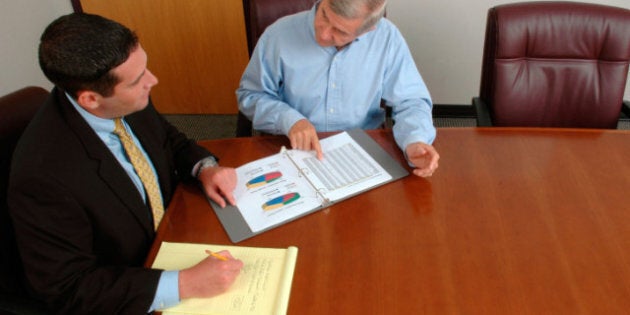 Optimism in the face of repetitive failure is a sure sign of madness, I wrote in the article, "Time for Progressive Companies to Deal with the Climate Bad Guys," published two weeks ago in The Guardian. Progressive CEOs need to apply their corporate muscle effectively, and that means challenging those businesses preventing a timely transition to the sustainable economy.
Heated responses to my argument were, shall we say, "racy" and ridiculing. Such emotive comments are typically elicited in response to either idiotic ideas or insights whose time has not yet come. Like peoples' views on their first cars, telephones, and computers, the mainstream response to the world's first, externally audited corporate sustainability report, from The Body Shop in early 1996, was almost universally patronizing and dismissive. Today, the company's iconic leadership is widely recognized. Similar responses reverberated across the media and business community when Rio Tinto, BP, and Shell launched their human rights policies in 1997.
But some ideas are of course just plain silly, not unrewarded strokes of genius. The trick, as Kandinsky reminded us in his insightful pamphlet in 1910, the Spiritual in Art, is to distinguish the rantings of the insane with those of the artist.
Guardian Executive Editor Jo Confino was curious enough to use my piece as a talking point in interviews with a number of leading folks working in the business and sustainability space. Their responses, at their core, mirrored the ad hoc comments to the blog, with departing WBCSD President Bjorn Stigson and others persuasively arguing the need for progressive businesses to focus on advocacy based on demonstrated business value in doing the right thing. Bjorn in fact condemned my proposed approach as actively counter-productive.
Well yes, many people, including myself, have spent much of the last two decades pursuing exactly this line, emphasizing the benefits for business. My publications back in the early days included Conversations with Disbelievers, with the underlying tone and approach being replicated in The Civil Corporation. For the national level, whilst at AccountAbility, the potential for the "responsible competitiveness of nations" was promoted in theory, cases and through the biannual Responsible Competitiveness Index.
But at issue is not whether one should argue this line, but whether it is working in driving change in the right direction, to the right scale, and at the right pace. The answer to this, in a nutshell, is yes, no and emphatically no.
As Sir Nick Stern in Durban has declared repeatedly, "We have lost our sense of urgency, but have no reason at all to be complacent." Confino apparently agrees, concluding, "The time is past for quiet diplomacy. The risks are too great. The time is too short. What progressive businesses need to do is be far more assertive and public in their demands on politicians." But Confino also reflects, "Direct attacks on other companies, I am not so sure."
Exemplary practice has always had its place in leading change, but has rarely if ever been sufficient alone to drive historic, quantum changes. This assertion is all the more true where incumbents benefit from the status quo, as is the case for the carbonized, industrial economy. The current history-in-the-making of the financial sector is a case in point. There are estimates that leading U.S. financial institutions spent no less than $5 billion on political lobbying in D.C. over the period 2007 to 2010, at exactly the same time they were being bailed out with taxpayers money, principally to prevent regulations coming into force that would reduce their risk appetite and endanger their profitability. Lobbying against the financial transactions tax, similarly, has involved a spectacular mobilization across Europe and the U.S. And of course similarly with climate, as Greenpeace summarizes in its provocative report, "Who Is Holding Us Back?"
So applying the Kandisky test, if my argument is madness, then it is not because of misplaced urgency or mistaken concerns over the power of incumbents. Furthermore, I am in good company, literally. When John Browne, then BP's chief executive, called out climate change in his infamous Stanford Business School speech, he was speaking out powerfully against his peers. When Jeff Immelt co-led the launch of the U.S. Climate Action Partnership, similarly, he was widely condemned by his corporate peers. Major utilities and other companies, including Exelon, Pacific Gas and Electric Co., and New Mexico-based PNM Resources Inc., made high-profile exits from the U.S. Chamber of Commerce in 2009 over differences in views over climate related policy advocacy.
Businesses compete with businesses in the market places for ideas and public policies as well as goods and services, talent, and finance. Competition, as well as collaboration, takes many forms. Clearly first past the post in selling stuff, hiring great people, and getting cheap finance is business in full fling. But more complex warfare is also part of the puzzle for any but the luckiest or smartest. Coalitions of the good and willing are great, but just don't get us far enough, quickly enough.
To get to where we need to be means disempowering incumbents blocking change. Greenpeace and other civil society actors do a reasonable job, but not an adequate one. Businesses need to step up and more visibly join the fray, so helping their customers and employees mark out the difference between the good and the bad guys.
Kandisky's litmus test was that the difference between artists and crazies is that the former create images that help those who gaze on them make sense of themselves and the world around them. Time will tell whether good business will increasingly call out the bad guys in the months and years to come. My guess is that my proposal, and my prediction will pass Kandisky's test as the real deal.