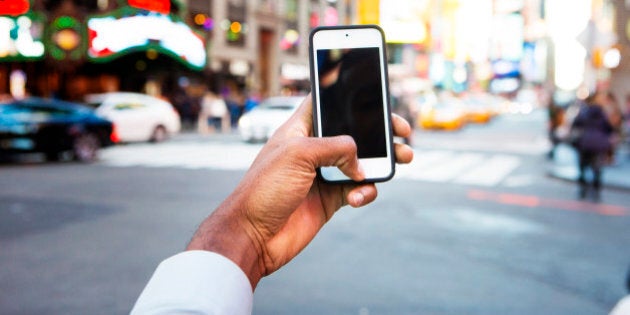 Want to be smarter with your money? Head to the app store to find hundreds of useful programs that help track your spending and organize bills so that you can head down the path toward affluence.
Whether you're budgeting for your next vacation while watching your favourite television show or monitoring your savings grow with the Scotiabank Momentum Savings Account while on your commute, mobile apps and trackers make it easier for us be to money-savvy. Here are some of our favourites.
Mint is one of the most popular financial mobile apps on the market thanks to its easy-to-use interface. You can keep your spending habits in check by bringing all of your bank accounts and investment profiles together. The free app monitors your expenses using simple graphs and offers tips on how to build a budget suited to your lifestyle.
Keeping track of paper bills can be a nuisance and potentially lead to misplaced letters and the odd missed payment. BillTracker is an app that will help save time and sanity by arranging your various monthly payments in one convenient location. After logging in the information of your various payees, BillTracker marks which statements are paid and ones that are incoming. The app also sets up reminders and alerts to help make sure you pay everything on time.
A Lite version of BillTracker is available for free, but the full version of the app is available for $3.99.
This easy-to-use app tracks spending by organizing purchases into various categories, from groceries to clothing. By categorizing your expenditures, it makes it easier to isolate where you spend most allowing you to balance your budget more effectively. PocketGuard can also be used to handle bills and subscriptions, using various alerts and reminders to keep you on top of payment plans.
The Scotiabank Momentum Savings Account Tracker
If you set up a Scotiabank Momentum Savings Account, you'll have access to an easy-to-read tracker that's viewable on your mobile device. The tracker allows you to see how much interest your savings are gaining in real-time. When you set up a Momentum Savings Account you get paid twice – first with regular interest, then with extra interest when you make no withdrawals for 90 days. The tracker counts down to day 90.
Think of this app as your financial conscience. It combines your credit and debit totals and tells you how much you ought to spend in a day, a week and a month. It's a no-frills app that will prove to be the most utilized on your smartphone as it gives you a spending budget based on your savings goals. Just what we needed!
There are numerous apps and trackers that can help you on your financial journey, but Scotiabank and the Scotiabank Momentum Savings Account can help you become financially better off. Learn more here.