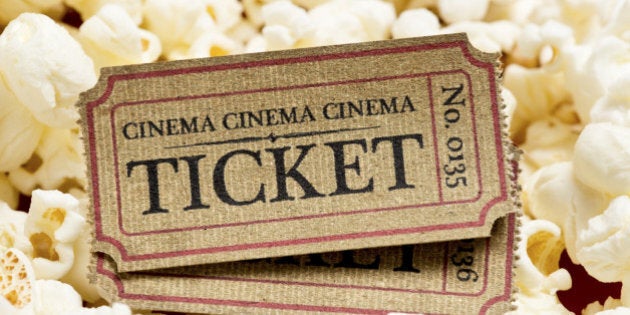 I love animated films. I'm a particular sucker for anime for it's genre-skirting, -bending, and -breaking tendencies, blending hyper-realism and/or adult themes in beautifully artistic ways. Hayao Miyazaki's work over the past several decades, largely as co-founder of Studio Ghibli, are my favorites: deeply meaningful, often surprisingly profound snapshots of the intersection between real life and fantasy.
April and The Extraordinary World (Avril et le Monde Truque, 2015, Belgium/France) isn't anime, but it is an excellent example of the power of animation to unite reality and fantasy in a colorful whirlwind of intrigue and adventure. Imagine a world where, on the eve of the Franco-Prussian war, Napolean III dies suddenly in a laboratory accident, an accident that inadvertently -- and unknowingly -- releases genetically-modified creatures into our world. Napolean's son, Napolean IV, is named Emperor and signs a peace treaty with his father's foes, altering the course of history.
The plot thickens further when, over the course of the next few decades, notable scientists -- Einstein, Fermi, Heisenberg -- and their contemporaries keep inexplicably disappearing. As a result, their talent is lost -- their discovery, exploration, and advancement never achieved. The world stalls in a steam-powered haze; coal is extracted and exhausted before global forests are plundered for charcoal. Energy wars break out between Europe and the United States of America over the rights to forest-rich Canada. This is the France in which our protagonist, April (Marion Cotilliard, The Dark Knight Rises) is born and raised.
April descends from a long line of scientists -- chemists who, for generations, have sought The Ultimate Serum, a tool by which animals are rendered invincible -- hunted for their brainpower, not only by the government -- which seeks to harness the skills of what few remaining scientists France has to offer -- but by the mysterious force that whisks scientists away in a cloud of electrified, black smoke. Thus was the fate of April's parents 10 years earlier. With her parents electrocuted, missing and presume dead, April has survived on her wits since childhood with only her talking cat, Darwin -- a by-product of her parent's research trials -- to accompany her.
As Darwin ages, and years of charcoal pollution threaten his life, April researches in secret in the hopes that she might complete her family's life work to create The Ultimate Serum that will restore Darwin's health. In the midst of growing turmoil, April stumbles on a cure, reviving her beloved friend and pet only to arouse adversaries from all sides: the disgraced police chief who has sought her escaped grandfather, Pops (Jean Rochefort, Ridicule); Julius (Mar-Andre Grondin, Goon), the young police informant hired to trail April in pursuit of her grandfather; and the unknown entity that seeks to capture both and her Ultimate Serum.
When April learns that her parents may still be alive, she embarks on a mission to find her grandfather and rescue her parents, whatever the cost. But no one could have predicted who -- or what -- is behind everything. Raising social, economic and environmental issues deftly, April and the Extraordinary World is equal parts touching, humorous and creative, a masterpiece of animation inspired by the work of French comic book artist Jacques Tardi that weaves a Steampunk-inspired tale littered with nods to science fiction -- Doctor Who (watch for the Dalek!) and Sky Captain and the World of Tomorrow (2004) -- and Hayao Miyazaki's seminal Howl's Moving Castle (Hauru no ugoku shiro, 2004).
If you love animation, Steampunk, fantasy, science fiction, and/or the intersection of these, you won't want to miss the encore screening of April and the Extraordinary World and the 2015 Calgary International Film FestivalSaturday, October 3, 1:45PM at Cineplex Odeon Eau Claire Market. This film is not yet rated but should be family-friendly, with a warning for some animated violence.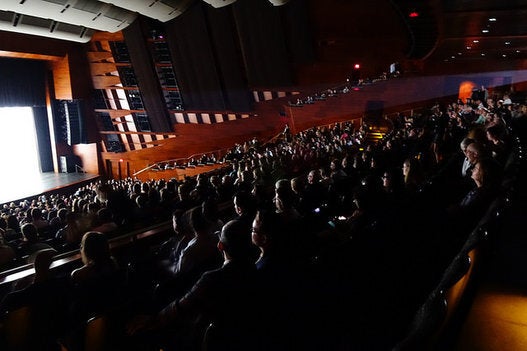 10 Films To See At The 2015 Calgary International Film Festival
Popular in the Community