Move over Aishwarya Rai and Blake Lively, because there's another style queen slaying the red carpet at the 2016 Cannes Film Festival.
Meet Araya Alberta Hargate, a 34-year-old British-Thai actress who's known for her roles in "Saranae Siblor" and "Crazy Crying Lady." A fellow L'Oreal Paris ambassador to Lively and Rai, Araya herself is a regular at the annual French film fest, often donning exquisite pieces from designers such as Ashi Studio Couture, Zac Posen, Kaufmanfranco and Giambattista Valli.
And this year is no different. Like her fellow L'Oreal Paris colleagues, she's hitting this year's festival in style, giving Blake and Aishwarya a run for their money.
Let's break down her 2016 Cannes Film Festival for proof, shall we?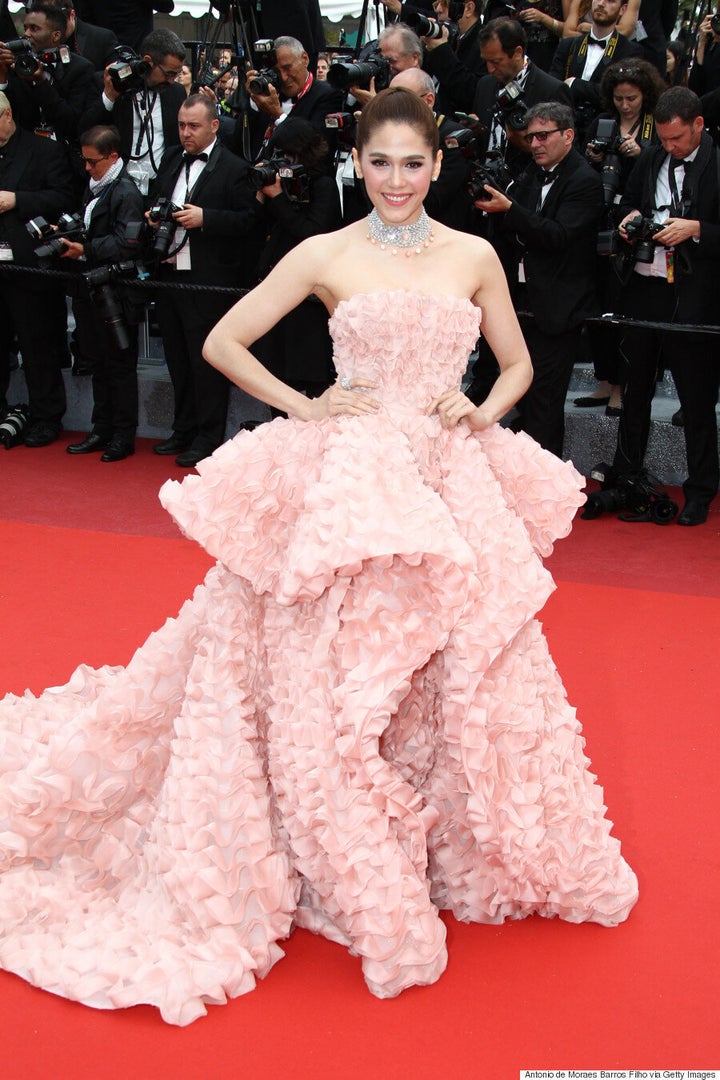 For the "Café Society" premiere and opening ceremony of the 69th annual Cannes Film Festival, Araya was hands-down one of the best dressed of the evening. She wore a dramatic, pink ruffled gown by Ralph & Russo that was fit for (red carpet) royalty.
Oh, and of course she had the perfect Instagram to showcase that stunning ensemble: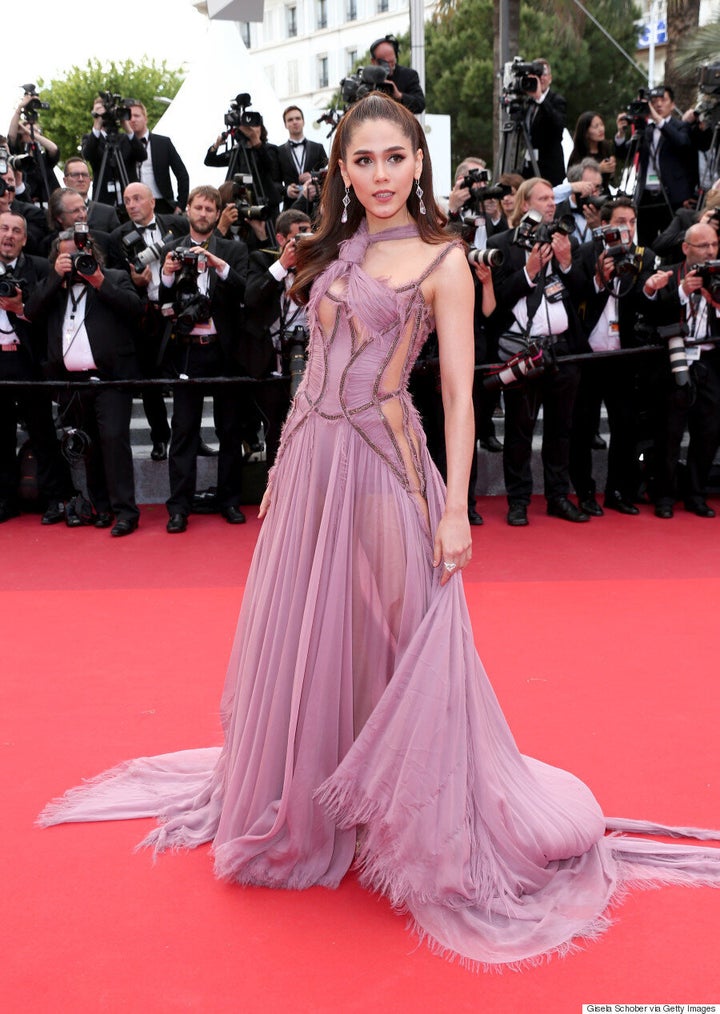 Since we're so used to seeing Hargate in voluminous gowns, it was a nice surprise seeing her down something more form-fitting and sexy. This frayed violet Versace gown, while still very pretty and ethereal, is really quite edgy and daring, especially with that illusion panel on the side.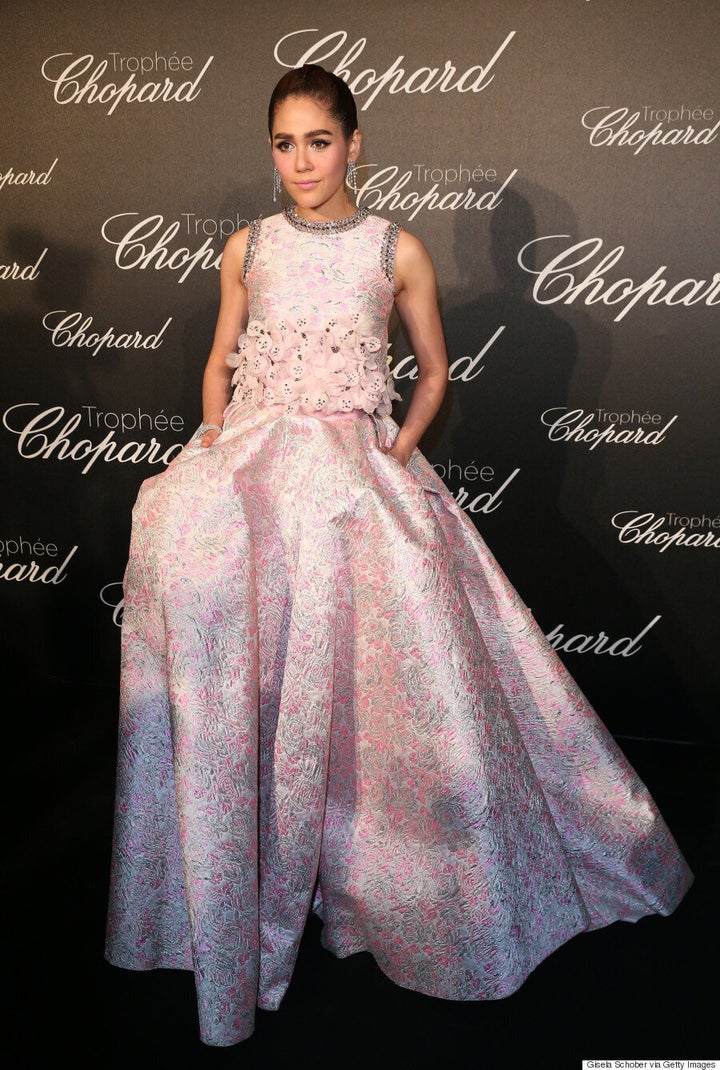 Any event with "Chopard" in its name is bound to be ultra glam, so naturally, Araya dressed the part for the Chopard Trophy Ceremony Gala at Cannes. For this occasion, she went back to the princess vibes, donning a baby pink two-piece by Giambattista Valli. The floral brocade fabric was adorned with silver thread and embellished with jewels on the necklace and flowers at the waist.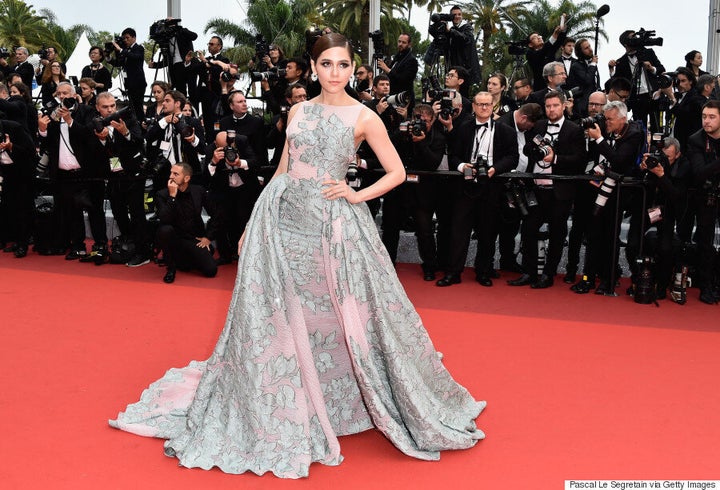 For the premiere of "The BFG," Araya stayed true to her voluminous dressing, opting for a Zuhair Murad organza dress. The fashion house described the gown as having "delicately-flowing openwork of printed celadon flowers on the skin-tight sheath dress inside and spreading its tendrils on the overlaid voluminous skirt."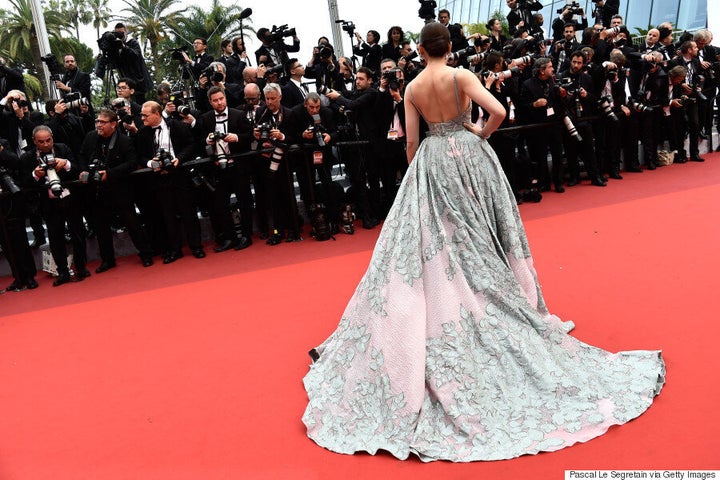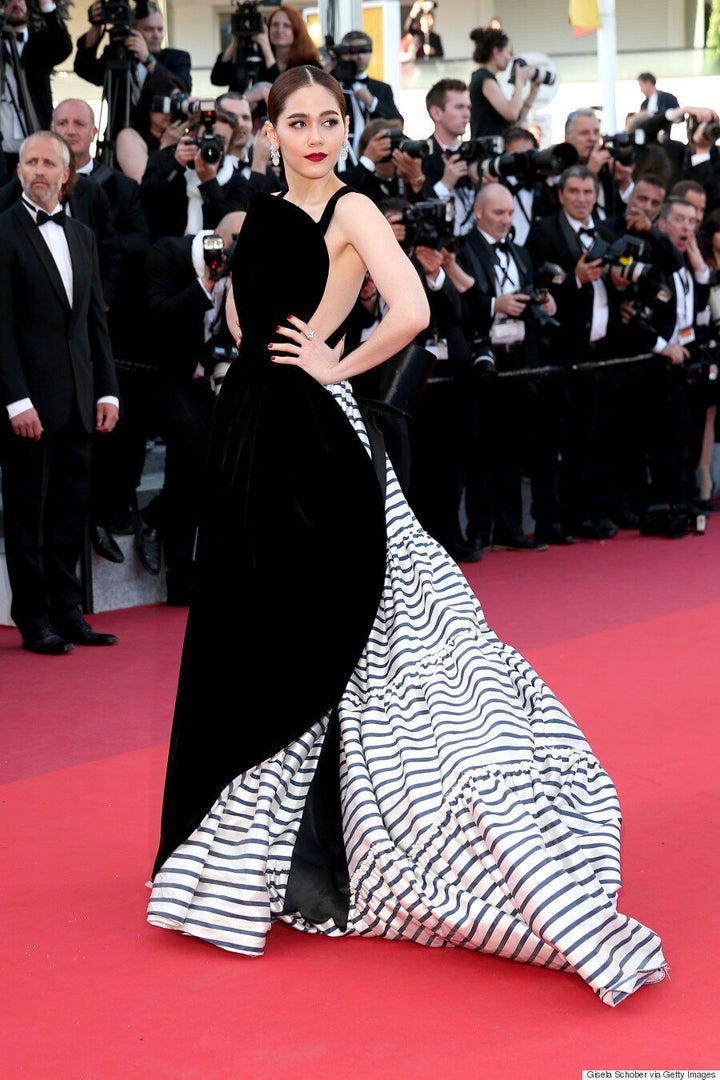 At the premiere of "From The Land Of The Moon (Mal De Pierres)," Hargate opted for a completely different colour palette: black and white. This Jean Paul Gaultier gown may just be our favourite of the bunch simply because it looks like a completely different dress depending on which angle you look at it: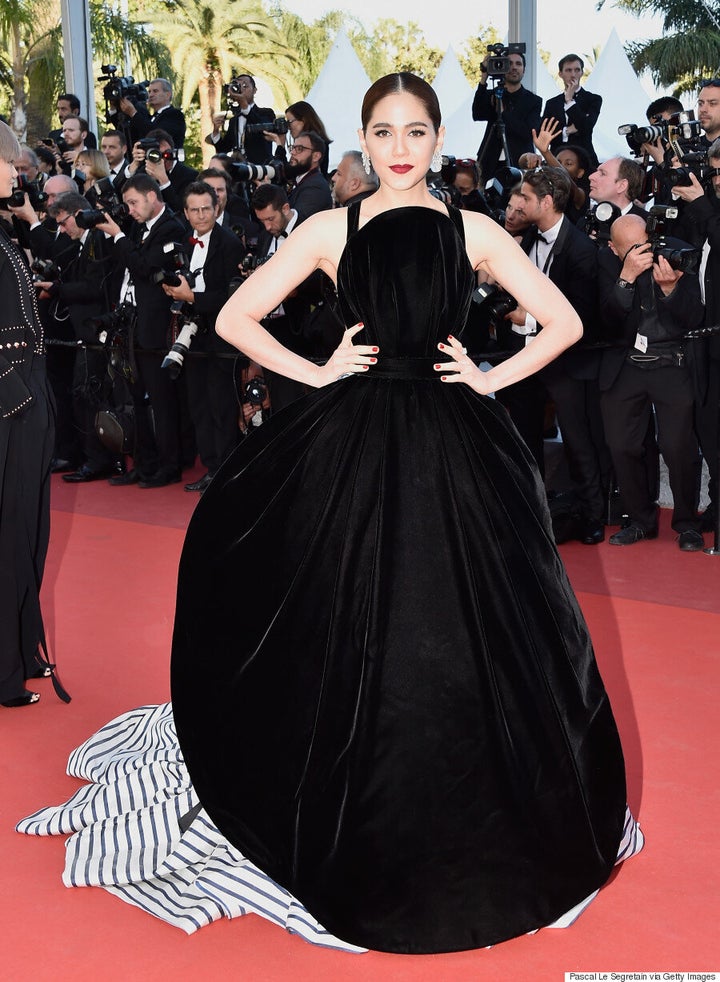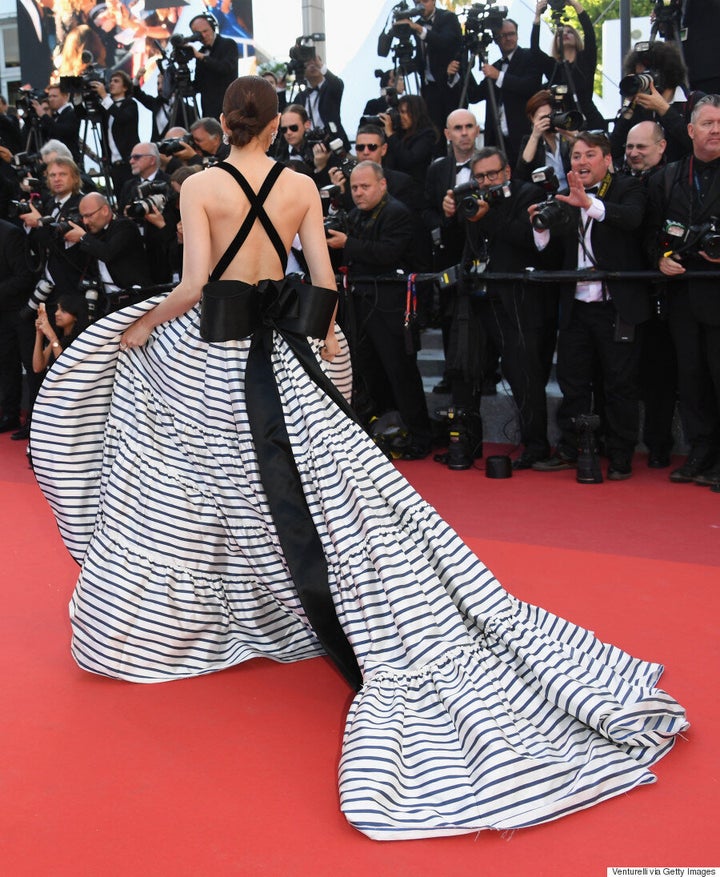 And here's the picture-perfect 'Gram to go with it:
You can check out more photos from the 2016 Cannes Film Festival below. In the meantime, we'll be keeping up with Araya's Instagram obsessively.