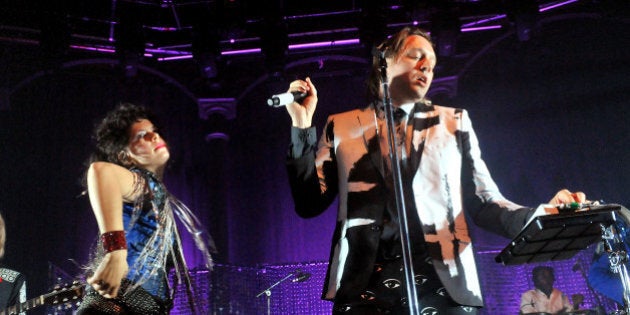 When Arcade Fire staged some surprise gigs as the Reflektors in Montreal and New York earlier this year, the band asked fans to come to the concerts in formal attire or in costume. But it appears now that the request will also be applied to their upcoming North American arena tour, a rather bizarre requirement given the size of the venues.
A Ticketmaster link to price and seating information for their March 13th show at Toronto's Air Canada Centre contains the following: "NIGHT OF SHOW: Please wear formal attire or costume." The same request is also shown on links for shows in Edmonton (Aug. 11), Calgary (Aug. 12) and Winnipeg (Aug. 14) as well as the tour opener in Louisville, Kentucky on March 6 and other American tour stops.
The band made no mention of the request on their official website nor through any of their social media sites. However when the group play London earlier this year NME reported singer Win Butler addressing the formal attire code. "To anyone who felt uncomfortable dressing up -- I'm not sorry," Butler said. "At least 70 percent of you are getting laid tonight... As long as you showered. That's the secret. Boys."
Slate also reported on the request Monday with writer Megan Wiegand stating it was a bit much. "Asking attendees to dress up might seem to restore an air of specialness to unspecial tour stops at unspecial concrete behemoths that double as ice rinks and basketball courts — but nothing about a routine date in an arena decked out in corporate branding is arty," she wrote. "And demanding that fans old and young scale many flights of steep stairs in ball gowns only to sit in seats possibly soaked with overpriced Bud Light from last night's hockey game seems less than thoughtful."
Some fans responded to the news via Twitter a bit surprised but the Twitter account for ArcadeFireTube seemed to ease the concerns of fans, intimating the request isn't required to get into the show but more of a suggestion. And of course someone managed to work Rob Ford into a tweet regarding the band:
Ticketmaster reported details regarding their VIP package. A "Here Comes The Night Time" general admission package will contain one general admission ticket, early entrance to the venue, a tour gift bag, program, laminate, lithograph and a "pre-show Reflektor Kanaval" with beer, wine and appetizers. The package also comes with a VIP host, parking and the chance to shop for merchandise in a crowd-free setting.
Arcade Fire are currently in Europe on tour behind Reflektor and perform in Paris on Friday (Nov. 22).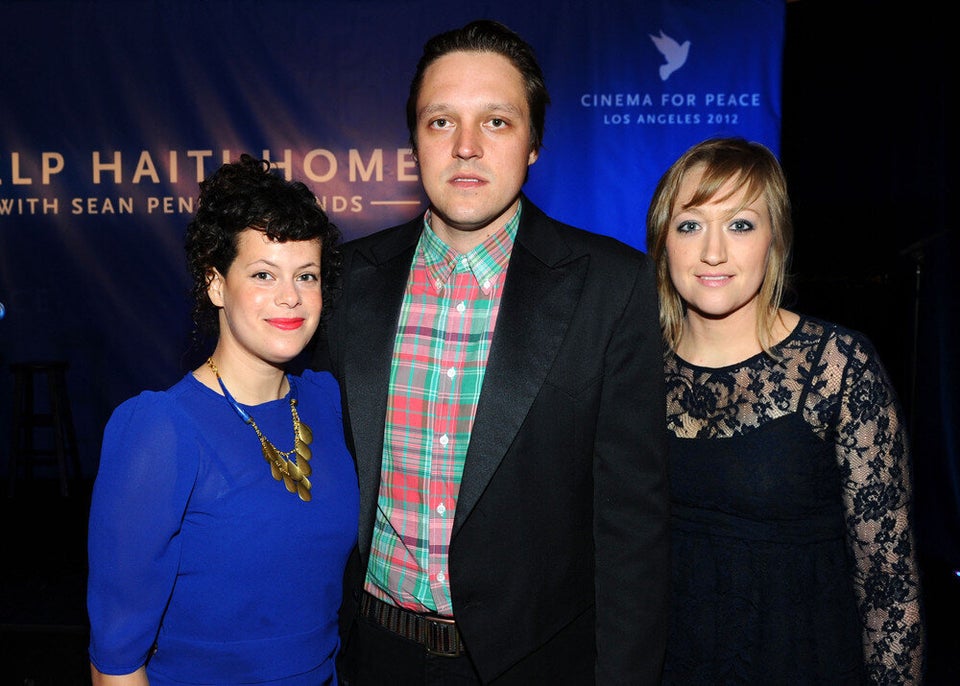 FALL MUSIC PREVIEW 2013