Arcade Fire quietly dropped their third music video off their Reflektor album on Thursday and it looks like the Montreal musicians are continuing their love for mirrors and all things strange.
The video showcases the band rocking out inside a sea-side mansion with the camera panning to each member. Only there's one person missing: frontman Win Butler.
In his stead are a series of singing portraits, complete with eyes covered in Post-It notes and moving lips for an added creepy effect. But watch the video to the end and you'll find out Butler is actually doing.
Arcade Fire is currently on their "Reflektor Tour" with stops across North America, including performances in Toronto and Montreal at the end of August.
But if you're a fan, you probably already knew that.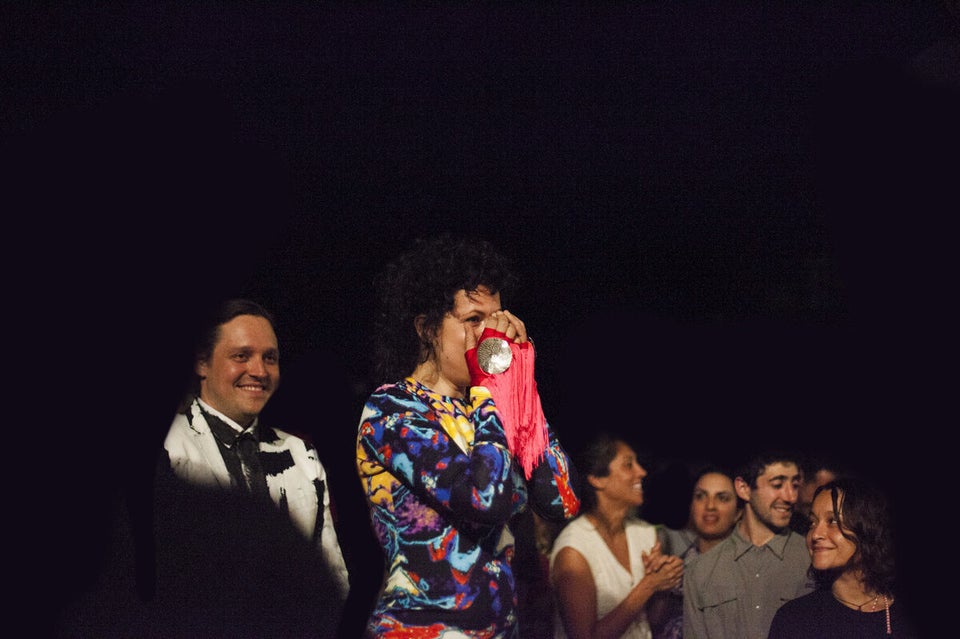 Arcade Fire At Haiti's Kanaval Celebration