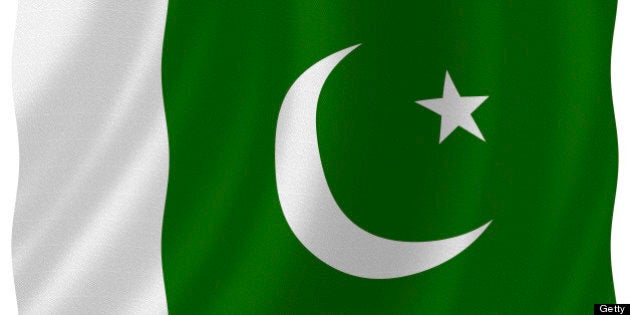 At a time when two rival nations in South East Asia, Pakistan and India, are struggling for better relations with each other, a seasoned diplomat of Pakistan Consulate in Toronto, Mr. Imran Ali, writes hateful remarks against India and Indians on his Facebook page: "And the state a terrorist state [India] killing its own people to make anti terrorist policy. Proud to be a Pakistani and Jinnah [Founder of Pakistan] who separated us from these criminals".
He wrote this comment after providing a link of the news from Times of India, "Minor girl molested by coach in MP".
Before writing this hateful comment, his first mocking commentary appeared on Facebook on the same day: "Life in the democratic and secular republic of India".
Contrary to Imran Ali's remarks calling India "a terrorist state" and Indians "criminals", Pakistan's new Prime Minister Nawaz Sharif expressed his wishes in these words after taking oath as Prime Minister: "We want to move toward better relations with India, to resolve the remaining issues through peaceful means, including that of Kashmir."
It doesn't seem that a former acting Consul General and sitting Councillor in Pakistani Consulate in Toronto, Imran Ali, appreciates his own Prime Minister's efforts and words.
Recently, journalist Jonathan Kay wrote a piece in the National Post, "Pakistan's toxic obsession with Kashmir is still generating fresh victims".
He writes, "Notwithstanding this year's relatively peaceful election in Pakistan, the larger pattern in this country is unmistakably grim: Anyone who deviates in any way -- whether theologically or politically -- from hardline Islamo-nationalist rhetoric is seen as a potential target."
However, the situation is becoming little more tense here as some Pakistani Diplomats in Toronto are targeting some Canadian journalists of Pakistani origin.
The very diplomat call those Canadian journalists of Pakistani origin "Prostitutes" and "Indian agents" frequently on the Facebook who are not willing to tow his propaganda line.
In the past, Imran Ali happened to block my Urdu language TV shows where my panelists criticized Pakistan's Kashmir Policy & interference in Balochistan. His office targets over half a dozen Canadian Journalists of Pakistani origin about whom they view as dissidents.
Not only him, other Pakistani diplomats in Toronto contacted me directly and indirectly on various occasions, including the one we on behalf of Progressive Muslims Institute Canada were holding a demonstration against Terrorism and Terror plots in Canada last month.
They were pushing us to not stage the demonstration against Terrorism. When our organization didn't pay attention to what they were willing to instruct us, they campaigned against the demonstration in Mosques and Pakistani Diaspora.
"I am grossly disappointed when dances start on a Boston [Marathon Bombing] whereas a thousand time worst atrocities are slept upon or ignored. As far as state terrorism is concerned, Pakistan is better off than the killers of Kashmiris. Any discussion of terrorism is useless without condemning state terrorism Indian but of course is not fashionable," Imran Ali wrote recently on Facebook.
So Pakistani Diplomats' attempts targeting those Canadian journalists of Pakistani origin is not a respect of diplomatic norms as well calling India a terrorist state and Indians as "criminals" comes under diplomacy.
By doing so, they are not serving the interests of Pakistan. Rather, they are working against the interests of Pakistan. The foreign office in Islamabad should take a serious notice of such diplomats who are adding more trouble for the struggling poor nation.
Also Canadian government should consider investigating the irresponsible remarks by such diplomats in Canada against other nations and their intimidating, harassing, abusive and bullying attitude towards dissident Canadian Journalists of Pakistani origin, particularly.
Follow Tahir Gora on Twitter: www.twitter.com/TahirGora