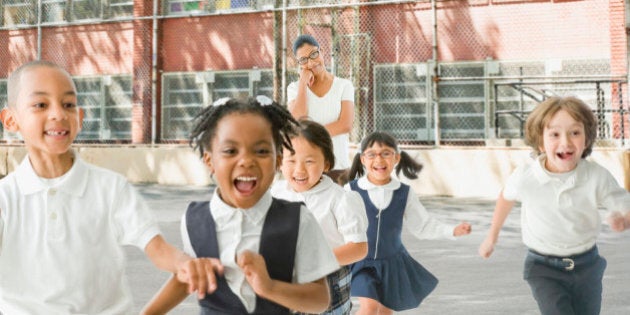 Each September brings a fresh crop of eager students armed with brand new backpacks and pristine shoes. We expect to see a bit of whimpering on the playground from the younger JK and SK crowd. (Truth be told, there are generally more tears shed among the parents than the students.)
But lately, there seems to be quite a few older kids sobbing on the first day. Not because they don't like school or will miss mom and dad. They are crying because they have been placed in a new class without their best or closest friends.
We first went through this last year. My kids love school. They enjoyed their summer but were eager to see their classmates again.
My son was entering Grade 1. He was a bit nervous because he knew his best friend would not be in his class. (His best friend from kindergarten was a JK student, while my son was in SK. So we knew his best friend would remain in kindergarten while my son would be starting Grade 1).
I explained to him that even though his best friend would not be in his class, he would still have some of his old classmates in his new class. That seemed to comfort him and he was excited to make the leap to Grade 1.
On the first day of school when the class list was posted, I was shocked to discover that my son had absolutely zero former classmates in his class. None. Not one.
Across the playground, there were quite a few other kids in tears after discovering that their best or closest friends would not be in their new class, either.
Was this just an unfortunate coincidence? Or do teachers actively attempt to split up friends?
I consulted my friend who works as an educational assistant with the Hamilton-Wentworth District School Board.
"Being a supply EA and working at a number of different schools, I have spoken to a few principals and a number of teachers who admit that in largely populated schools they shuffle the kids around each year to encourage new friendships."
"While the intention may be honourable, they don't seem to take into account the fact that they are actually separating close friends and therefore eliminating any sense of comfort and familiarity," she explained.
"Although it is important to get to know your peers, it shouldn't be at the expense of breaking a bond that two children have formed."
Now, I fully appreciate the fact that there are many factors at play when structuring classes, and that it is no easy task to come up with balanced home rooms.
However, if staff members are actively trying to place two best friends in different classes simply to shake things up, I think it is a mistake.
I was fortunate enough to attend the same elementary school from JK through to Grade 8. It was a small class and our group of students moved through each grade together. We became so close with one another, we felt like brothers and sisters. It was wonderful.
While it may be admirable to shake things up a bit in the older grades, it seems almost cruel to separate good friends in the younger grades without good cause.
One mom I spoke with the other day admitted that her son is always starting a new grade without any close friends. At first, she seemed to think it was a good idea.
Then she thought about it a bit more and realized that because of this practice, her son does not have a "best friend." In fact, she surmised that he does not have any close friends because his classmates are always changing.
I understand that in the workplace it is an important skill for employees to be able to work and get along with a variety of people.
But surely that is a skill that can be learned later in life and not when kids still have a mouth full of baby teeth.
Children these days go through so much. Many of them have had to deal with either divorced parents or a parent who is entirely absent from their life. They may experience the death of a beloved grandparent or sometimes even a parent. And many children move homes and switch schools regularly.
Allowing them to go through the primary grades with one or two good friends can provide a huge sense of comfort and allow for greater confidence. Kids who are constantly shuffled around and placed in stressful and upsetting environments often become shy and introverted. Or worse.
Essentially, children who change schools three or more times were at greater risk for bullying and having friendship difficulties.
Lead researcher Swaran Singh said that "changing schools can be very stressful for students" and may even increase the risk of psychotic symptoms independent of other factors.
It would stand to reason then that changing classmates every year -- especially those nearest and dearest to a student -- might also have a negative impact on young minds.
Part of a school's responsibility is to provide a safe and nurturing space for children to learn and grow. If that environment is constantly changing -- to the point of causing tears even among older students -- perhaps it is time to rethink this strategy.
=====================================================
Lydia Lovric is an opinion writer and broadcaster and mother of three.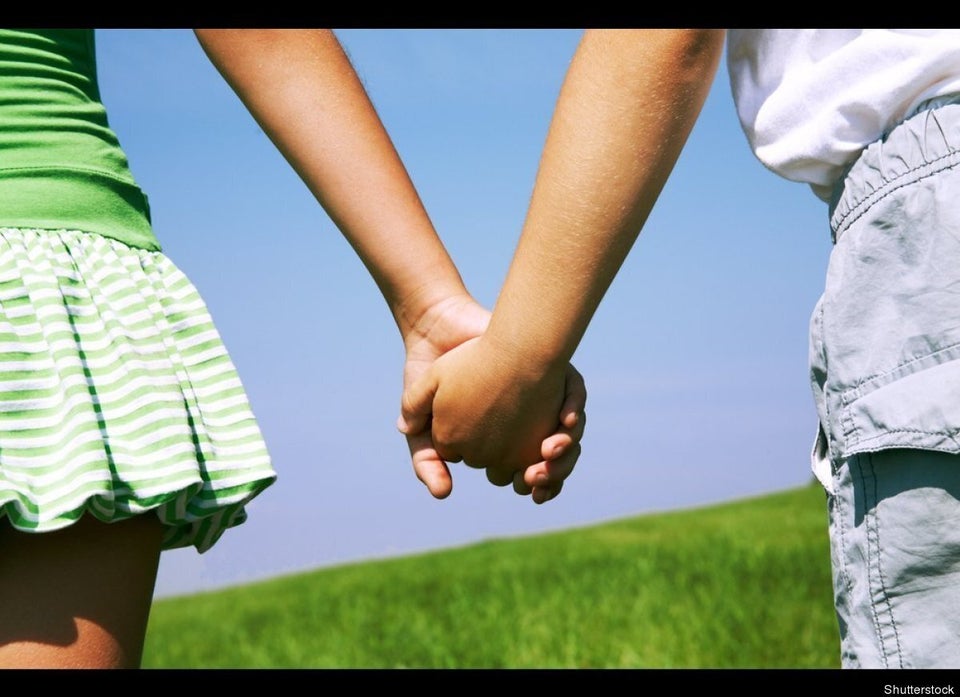 Weird Things Banned At Schools
Popular in the Community