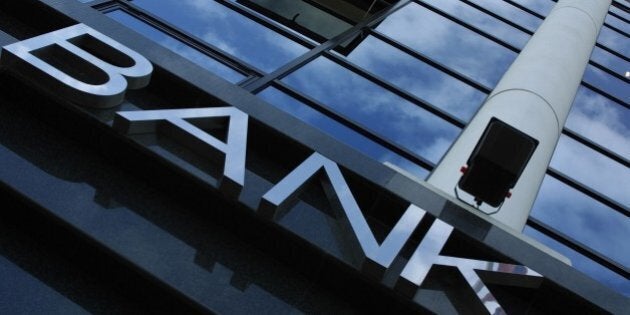 Over the last few weeks, there has been much press about how the banks have been accused of "upselling" clients and pressuring staff to market financial products to customers that they do not need.
I wrote a blog about that exact subject in 2014. Click here to read it
We have heard from many of our clients about erroneous charges on their credit card statements, the most frequent being Balance Protection.
As reported by the CBC March 27th, The Financial Consumer Agency of Canada says it has received a surge of complaints in the wake of news reports containing allegations of high-pressure sales tactics at Canada's big banks.
High-pressure sales tactics are not always that apparent. When one thinks of high-pressure sales tactics, it usually involves someone in your face trying to convince you to buy something you probably don't want. It is often a very uncomfortable situation, and all you can think about is trying to get away.
However, there's another type of high-pressure sales tactics that you should pay particular attention to.
It is called implied consent.
Saying yes is easy to understand, but how does not saying or doing anything morph into a yes?
A good example will be if you have a subscription which is coming up for renewal. If the provider has your credit card information, they will automatically renew it (and charge your card) unless you notify them you want to cancel your subscription. In this case, your inaction implies that you want to accept the renewal.
Most people have received something in the mail that says, "No Action Required" (if you agree with whatever is happening). Here is another example implied consent.
This is important to keep in mind next time you are speaking to someone on the phone who's trying to get you to sign up for some insurance or product.
It seems to be extremely prevalent when it comes to Balance Protection.
In the last week, we have heard of three instances where people swear they did not sign up for balance protection and yet found it on their credit card statements. If this has happened to you, try the following:
First, contact the credit card company and ask to see a copy of whatever you signed accepting the balance protection. They will probably tell you they do not have anything and that you gave them verbal consent. If this is the case, then ask them to provide you with a copy of the recording they have where you gave them verbal consent. When they tell you they cannot do that, ask them to send you a transcript of the conversion.
You should be able at that point to:
Get the balance protection dropped, and
Have your "premiums" refunded back to when the charges first showed up.
There are many things going on right now that seem suspect, and I suggest you pay particular attention to your bank and credit card statements. If you think you have been charged for something you should not have, contact the bank immediately. It is your responsibility to keep an eye on these things because I am sure the banks are counting on you missing it.
Follow HuffPost Canada Blogs on Facebook