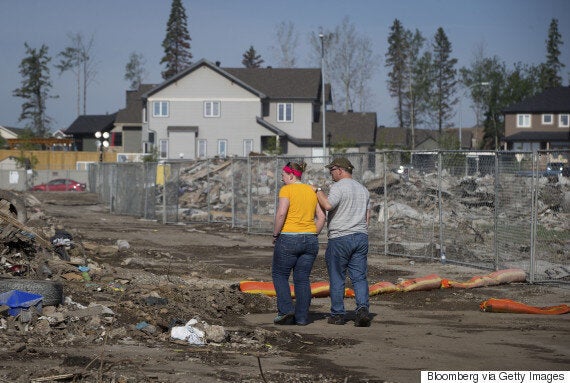 Residents walk past the remains of homes destroyed by wildfire in the Timberlea neighborhood of Fort McMurray, Alberta, Canada. (Photo: Darryl Dyck/Bloomberg via Getty Images)
Three years ago, Southern Alberta was devastated by surging river waters that flooded cities and towns across the province and displaced more than 100,000 people. The 2013 floods proved to be the costliest disaster in the province's history, surpassing $1.9 billion in insured damages and resulting in more than $5 billion in economic losses.
Sadly, this wasn't the first disaster to affect our province, nor would it be our last.
In 2011, it was Slave Lake residents who were evacuated and watched as fires brought more than $700 million in damages to their town.
This May, we were heartbroken to see our customers, colleagues and fellow Albertans forced to evacuate as wildfires raged in and around Fort McMurray. While residents are finally returning home to survey the damage and begin rebuilding, the full impact of this disaster is still being tallied.
Emergencies can happen at any time.
When disaster strikes, the costs -- both emotionally and financially -- can be significant. While it's impossible to predict when and where the next emergency scenario or disaster may strike, the principles of preparedness remain the same. Here are some practical steps everyone can take to safeguard their financial futures and minimize the impact of an emergency.
Talk to your financial adviser. They have experience and insights into financial considerations you may not otherwise think of. For example, have you considered the location of your safe deposit box? Is it in a location safe from theft, flood waters and fires?
Keep information easily accessible. Consider storing important data and documents together in a secure, central location that you can grab in case of emergency. Think insurance policy information, birth certificates and other household contracts that you may need in case you're displaced.
Review your policies. Financial institutions have policies in place that may impact your ability to access your money in an emergency. What is your overdraft policy? Does your bank charge fees if you have to use another bank's ATM? Do you have a daily withdrawal limit?
Invest in gift cards / prepaid credit cards. During emergencies access to your financial institution (or any bank at all) may be nonexistent. In these cases, cash - or prepaid cards - reign supreme. Consider purchasing a few prepaid credit cards during times when your finances allow, so you can pay for gas, snacks, water or any other needs in a crisis.
Top up your emergency fund. Three to six months' worth of net income is considered the ideal safety net. Realistically, any amount of money set aside can help with shelter, food and other immediate needs if you're displaced.
Reflecting on the 2013 floods, as well as the Fort McMurray and Slave Lake fires, it is undeniable that Albertans (and Canadians) are generous and resilient. From opening up their homes to those who've been displaced, to donating more than $100 million to the Red Cross's Fort McMurray relief efforts, I'm confident Alberta will bounce back again stronger than ever.
Follow HuffPost Canada Blogs on Facebook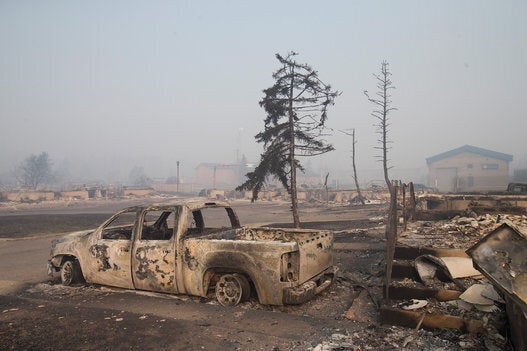 Fort McMurray Fire Aftermath (May 2016)