As the Quebec provincial elections roll around on April 7, a few things must be taken into consideration. We must review the current government and see if we are happy with the way the resources of our province are being used. There has been a lot of speculation about the Cost of Bill 60. As voters, we need to understand the cost of passing such a bill and its effect on our provincial budget.
I decided to consult an expert in accounting to help me understand where our tax dollars are being allocated for Bill 60. Mitch Kujavsky is a Montreal-based accountant and business consultant, president of MK & Associates, and author of The Funny Accountant blog; a weekly tax tip blog whose goal is to provide tax advice with a twist. By adding a touch of humour to tax in the blog, he brightens up the normally tasteless topic of tax and accounting!
Mitch has also made several appearances on CJAD800, a Montreal talk-radio station, to discuss accounting, current events and political-related topics. Most importantly Mitch is a father, who is concerned about the state of affairs in Quebec. Here is how Mitch broke down the cost of Bill 60 for us:
When beginning the research for this article on the actual cost of Bill 60 to Quebec, I quickly realized it was impossible. The cost of Bill 60 is very likely upwards of multiple BILLIONS of dollars if we go on the very reasonable assumption that there will be an Anglophone and Allophone exodus from Quebec following the passage of Bill 60 into law. However, since I am the devil's advocate himself, for the moment I'll break it down from a simpler angle and discuss only the actual dollars and cents that have been spent so far and in the days to come, assuming of course that our next Provincial Government presses on with the proposed legislation.
Marketing -- The "Nos Valeurs" Campaign
$1.9 million dollars was ear-marked for the "Nos Valeurs" campaign launched in September 2013. This amount includes approximately $1.3 million for the printing of those infamous pamphlets (which the majority of us most certainly read or perhaps used for kindling on a cold winter night) and an additional $600,000 for the creation of the www.nosvaleurs.gouv.qc.ca/ website, a billboard ad campaign, television/media spots and a dedicated phone line for responding to inquiries from the general public.
Now, I'm no technology guru...but my phone line costs me about $50/month, my internet hosting runs me around $20/month and I created my website for around $200 (although I could have gone completely wild and spent well over $2,000 for something more elaborate). For 1 year of those services, if I really put my mind to it, I could have spent nearly $3,000. With $600,000, I'm thinking I could have created my own Amazon.com. With $600,000, our Government made...well, nothing.
Regarding the other forms of media used to promote the Charter, a full-page ad in all the major Montreal daily newspapers costs upwards of $30,000. A billboard ad in a high-traffic location will run you around $50,000, depending on the timeframe. Our tax dollars well-spent? Not quite. Could the money have been better spent elsewhere? Perhaps...but far be it for me to suggest that in this day and age of huge budget deficits and a massive $624 million shortfall on tax revenues, the current PQ government might have put up some billboards informing Quebecers that they have to file an annual tax return!
A Better Way to Spend $600,000
1,000,000 people in Quebec don't file their taxes every year. If each of those people owe taxes of... I don't know... let's say $624 each (an extremely low estimate given that the average amount of taxes paid by a Quebecer is around $10,000), then I'd say an investment of $600k in "FILE YOUR TAXES" billboards, print and TV ads might have helped us to avoid this huge debt hole in which we currently find ourselves.
Salaries of the Members of the National Assembly
To date, 13 sessions of the National Assembly have been used for presentations of briefs submitted to the Committee on Institutions, the group of MNAs studying Bill 60. To date, 69 briefs have been presented to the Committee with another 180 to come if another minority PQ Government is elected. Approximately 250 briefs, each allocated a single hour for their author(s) to present its content to between 6 and 8 members of the National Assembly, each of whom earn on average around $75/hr. That's up to $600 spent on MNA salaries alone for each brief presented for a total of nearly $150,000. This number doesn't even take into account the countless hours spent by administrators, secretaries, assistants, researchers, etc. one of whom uncovered this gem, which was then uploaded by Bernard Drainville to the National Assembly website. Once again, not the wisest use of our tax dollars.
Where Should We Have Spent the Money?
So now we've got $1.9 million plus $150,000 to spend to try and improve our daily lives. Not a whole lot of money when we look at the big picture but they say every little bit counts. However, strictly speaking, $2 million is a lot of money! Used wisely, it can change any number of things:
Research a new method of filling potholes with something other than the damp, gravelly substance they seem to be using this year.
Hire an additional 20 to 30 ER nurses at one of the major hospitals in Montreal, hopefully cutting down on wait times at that center.
Or, as suggested by a friend via his blog, use the money to load up several buses with select Anglophones and Allophones, drive them out to some of the more rural areas of Quebec (the PQ heartland) to meet some of our Quebecer brothers and sisters who have never met an English-speaking Quebecer or a person born outside this country.
Yes, I will admit this is a very simplified way of looking at the subject of where to better allocate the money that has been wasted on the most divisive issue we've experienced in Quebec in a long while. However, sometimes it takes a simple view to filter out the white noise and see the solution more clearly. The key for us all now is to begin applying these solutions before we find ourselves behind the 8-ball, that is a majority PQ Government and the creation of l'Office Québecois de la Charte de Valeurs.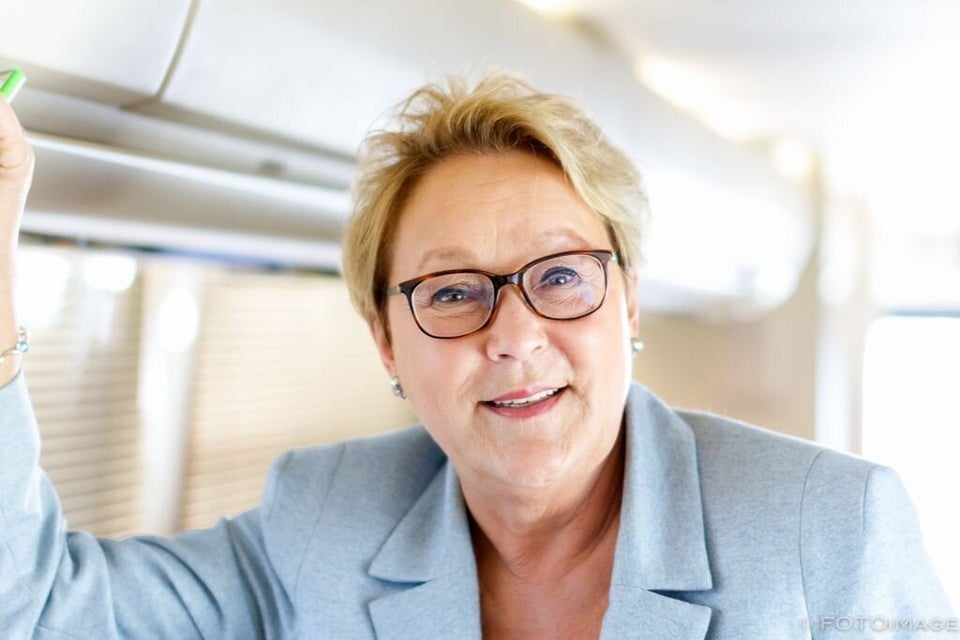 Meeting With Pauline Marois